Film Industry Costumes Specialist Impressed by Shen Yun Costumes and Colors
CALGARY, Canada—Marcy Harrison, a costume specialist in the film industry, was impressed with all the costumes and colors in Shen Yun Performing Arts.
"Their costumes are beautiful and very colorful. It's all just gorgeous," Ms. Harrison said after seeing Shen Yun at the Southern Alberta Jubilee Auditorium in Calgary on April 15.
Shen Yun, a New York-based classical Chinese dance and music company, features many aspects that make it a unique performance: Talented artists reviving Chinese traditional culture through classical Chinese dance, a unique orchestra that blends traditional Chinese instruments with classical Western instruments, a patented animated backdrop technology, and beautiful hand-made costumes and props.
"Legends say that China's traditional culture is a gift from the divine. Accordingly, many symbols and motifs found on early Chinese artifacts depict heavenly themes such as gods, fairies, and celestial creatures. And permeating these age-old designs is the traditional principle of harmony between heaven and man," says Shen Yun's website.
"Today, these very motifs have inspired elements of Shen Yun costumes, architectural designs in the backdrops, and more. In their own intricate way, they too are a medium for telling the story of China's 5,000 years of civilization."
Ms. Harrison said she enjoyed learning about traditional Chinese culture through Shen Yun, adding that the performance is "interesting and educational."
"It's all very beautiful," she said.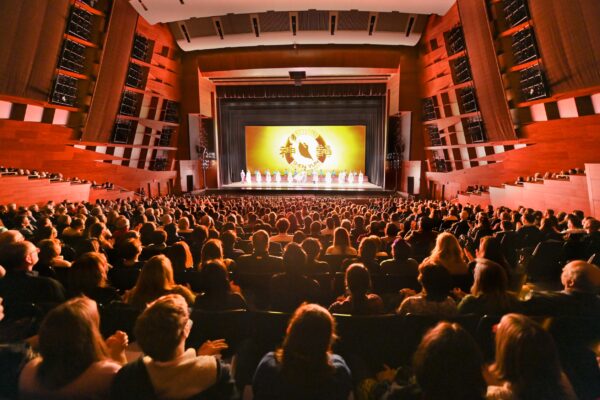 John Harrison, a pastor, said he felt he was immersed in the Chinese culture while seeing Shen Yun.
"I'm enjoying the history part of it. … It's eye-opening … to understand the culture," he said.
"China had [5,000 years of culture], and some of that has been lost maybe over the last few decades or centuries. So it's good to see it being revived through the show here today."
Essence of Chinese Culture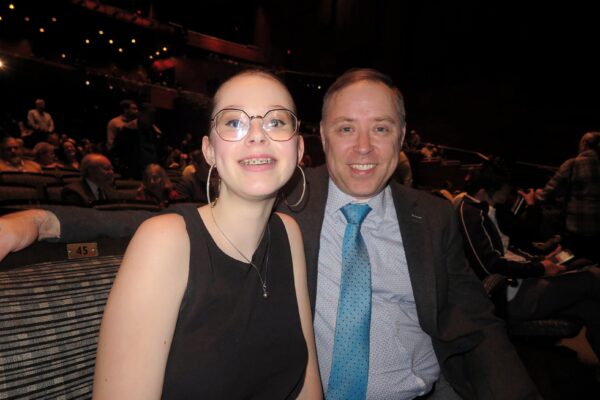 Robert Manahan, who works as a senior IT architect, said Shen Yun is an excellent production.
"It's really fun to watch," he said. "It's the essence of what Chinese culture I think would be about."
Mr. Manahan pointed out that each Shen Yun dance portrays a different storyline, and noted the expressiveness of the dance.  He said he was also intrigued by how seamless the dancers perform the difficult jumps and other techniques on the stage.
"They're so quiet on their feet. They're jumping high in the air, but it's soundless on the stage," he said.
Mr. Manahan said he also enjoyed seeing the spiritual themes in Shen Yun.
"I find it intriguing the way that [they show it] starts with divinity, and then kind of comes down, comes back to humanity," he said, referring to the opening scene.
Shen Yun is performing in Calgary from April 15 to April 17.
Reporting by Sunny Chen and NTD.
The Epoch Times is a proud sponsor of Shen Yun Performing Arts. We have covered audience reactions since Shen Yun's inception in 2006.