A Dutch dad-of-two who is a visual artist and filmmaker filmed his children growing up, eventually compiling two time-lapse videos that have taken the internet by storm.
Frans Hofmeester, of Utrecht in the Netherlands, shared the videos, "Portrait of Vince, 0 to 18 years," and "Lotte 0 to 22," online, which have amassed over 8.6 million views to date.
"My sensors for everything that happened during the birth of my daughter, Lotte, were at their most sharp," Hofmeester, 62, told The Epoch Times. "As an artist, I always had this."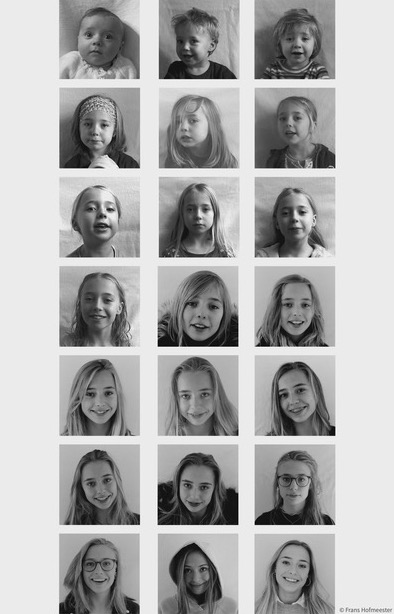 Hofmeester claims it "all came together" when his daughter was born; when he noticed how rapidly she was changing, he felt compelled to press play for posterity.
"I saw a change within an hour or so," he reflected.
"Lotte had changed from a grumpy, slobbery face into this very lovely, adorable, clean baby. After a day, I noticed another change, so I had to search for a concept to capture this with film."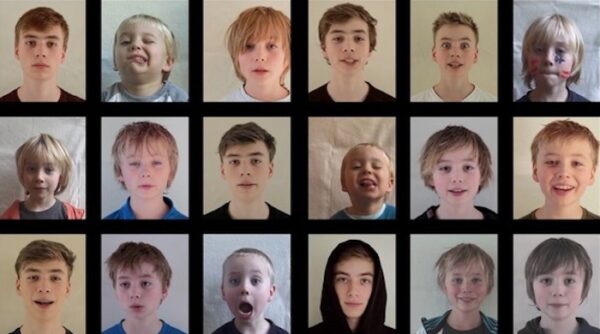 In the beginning, Hofmeester filmed Lotte every day. As she grew and the changes decelerated, he took to filming her weekly.
"The first years, on Lotte's birthday, it became a ritual where I showed the last year in normal speed to members of my family," he explained. "When my son, Vince, became one year old, they all asked the same: 'Do you have a film?' 'Have you made an edit?'"
After 12 years—and with the continued support of his ex-wife, the children's mother—Hofmeester made his first time-lapse montage. He continued his weekly filming sessions with both children until Lotte turned 21.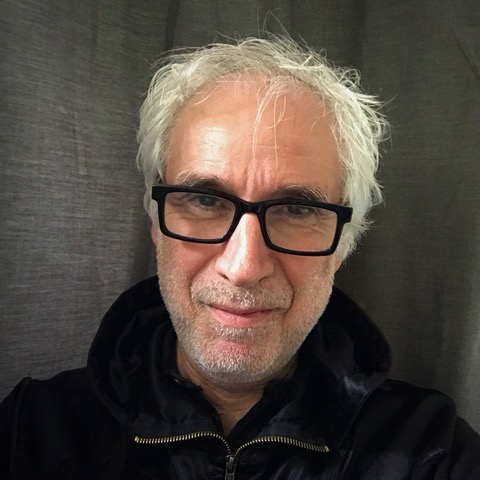 As younger kids, said Hofmeester, Lotte and Vince would enquire time and time again, "Why are you filming us?" The proud father of two claims many special moments were caught on camera.
The memorable moments include, he said, when Lotte says "Mama" for the first time, or when she is shouting out to her brother that he is "stealing a little cookie."
Since releasing his time-lapse videos to the world on YouTube, the Dutch visual artist has gained a huge international audience, and claims the public and media attention has provoked all sorts of emotions "from joy to tears." Lotte and Vince, he maintains, are "reacting very soberly" to their viral success.
(Courtesy of Frans Hofmeester)
Yet Hofmeester sees profundity in their journeys from babies to young adults, heading out into the world to find their passions; at 22, Lotte is a psychology and biology student, and Vince plans to study industrial design.
"The time-lapses confront us with our mortality," Hofmeester says on his website. "In a montage of five minutes, the viewer can observe one of the most mysterious and profound processes in human life: to grow up and age.
"I think the reception has been so strong because the film speaks to people. It carries a message about living your life, and enjoying every moment of having your children with you."
(Courtesy of Frans Hofmeester)
The artist exhibits other work in an online gallery, including public art in his hometown of Utrecht.
Today, the father and his children remain close in many ways, including celebrating birthdays together. All three have birthdays in June: Hofmeester on the 11th, Vince on the 23rd, and Lotte on the 28th.
"Of course, I'm proud of what I've done; at the same time, also sad," Hofmeester told The Epoch Times. "Like David Bowie sings, 'Time may change me … but I can't change time.'"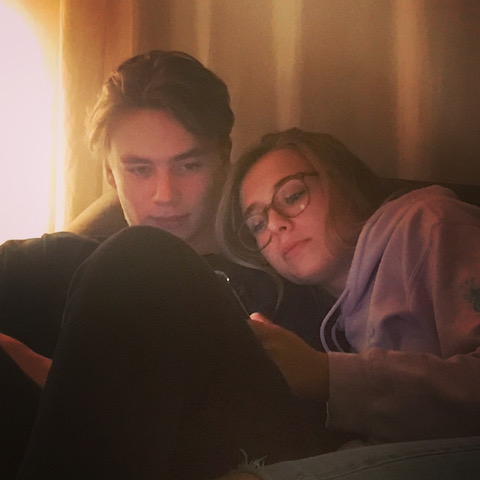 Share your stories with us at emg.inspired@epochtimes.com, and continue to get your daily dose of inspiration by signing up for the Epoch Inspired newsletter at TheEpochTimes.com/newsletter