Florida Surgeon General Issues Warning for Young Men on mRNA Covid-19 Vaccines; Hackers Take Down Several US Airport Websites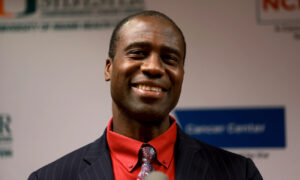 Florida's Department of Health announces new guidance regarding mRNA Covid-19 vaccines. This after a study found an 84%increase in cardiac-related deaths among males 18 to 39 within 28 days following mRNA vaccination.
Hackers take down several U.S. airport websites. Find out what's known about the Monday cyber attacks.
The price of pork in the U.S. could be going up. Or did California violate the U.S. Constitution by regulating commerce outside its borders? The case is being heard by the Supreme court today.
Topics in this episode include:
1. Biden Pledges Continued Aid to Ukraine
2. Hackers Take Down US Airport Websites
3. SCOTUS to Hear Case That Could Raise Price of Pork
4. JPMorgan Chase CEO Warns Of Recession
5. FL Surgeon General Issues Warning for Young Men
6. Trial for Arkansas Ban on Child Transgender Surgeries
7. Vanderbilt Halts Trans Surgeries on Youths
8. President Biden's Marijuana Pardon
9. Haitians Clash With Police, Loot Hotel, One Dead
10. Chinese Citizens Asked to Wear a Mask While Eating
11. Pumpkin Weigh-Off
* Click the "Save" button below the video to access it later on "My List."
Follow EpochTV on social media:
Twitter: https://twitter.com/EpochTVus
Rumble: https://rumble.com/c/EpochTV
Truth Social: https://truthsocial.com/@EpochTV
Gettr: https://gettr.com/user/epochtv
Facebook: https://www.facebook.com/EpochTVus
Gab: https://gab.com/EpochTV
Telegram: https://t.me/EpochTV