For the Inner Count or Countess—Castle of Ostemerée
Wrapped in a lush 50-acre garden park in the heart of Belgium, the Castle of Ostemerée enjoys an all-encompassing view over a stunning valley, magnificent ponds, and mature woods. It's the sort of place a count or a baroness might live. In fact, this magnificent chateau has been the home of famous financiers, counts, and baronesses in the past.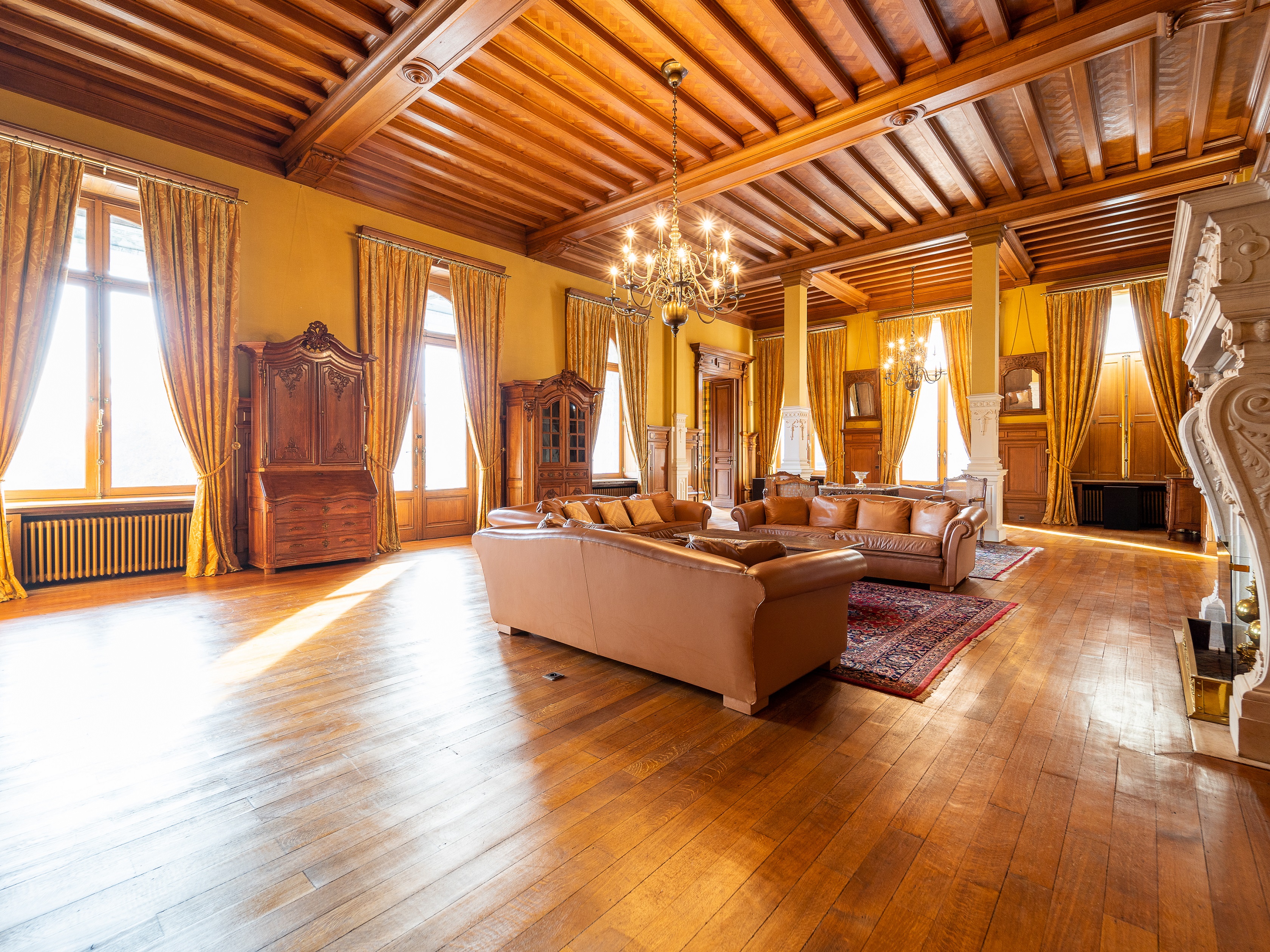 The castle (or Château d'Ostemerée), which was built with local natural stone back in the early 1900s, has 14 bedrooms and nine bathrooms, as well as everything else you'd expect in such a prestigious domain. Originally the home of Victor Stoclet, who was the head of the Societe Generale de Belgique, the castle is the epitome of opulence and the sumptuous style of the period.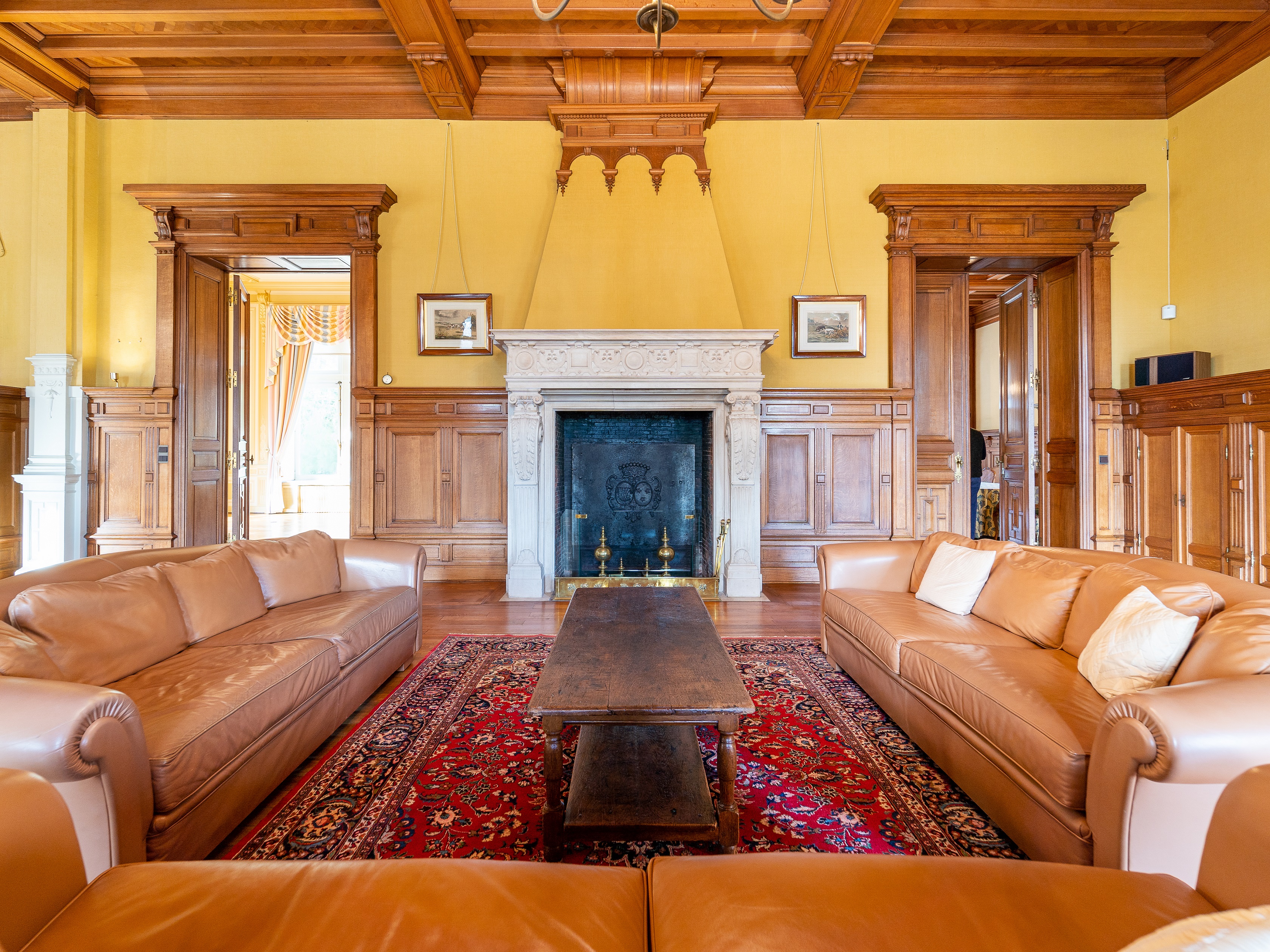 Overall, there are some 25,000 square feet of living space featuring the finest craftsmanship and rare materials. On the ground level, there's a grand entrance hall, two fantastic salons, a large dining room, and an extraordinary live-in kitchen with separate entrance.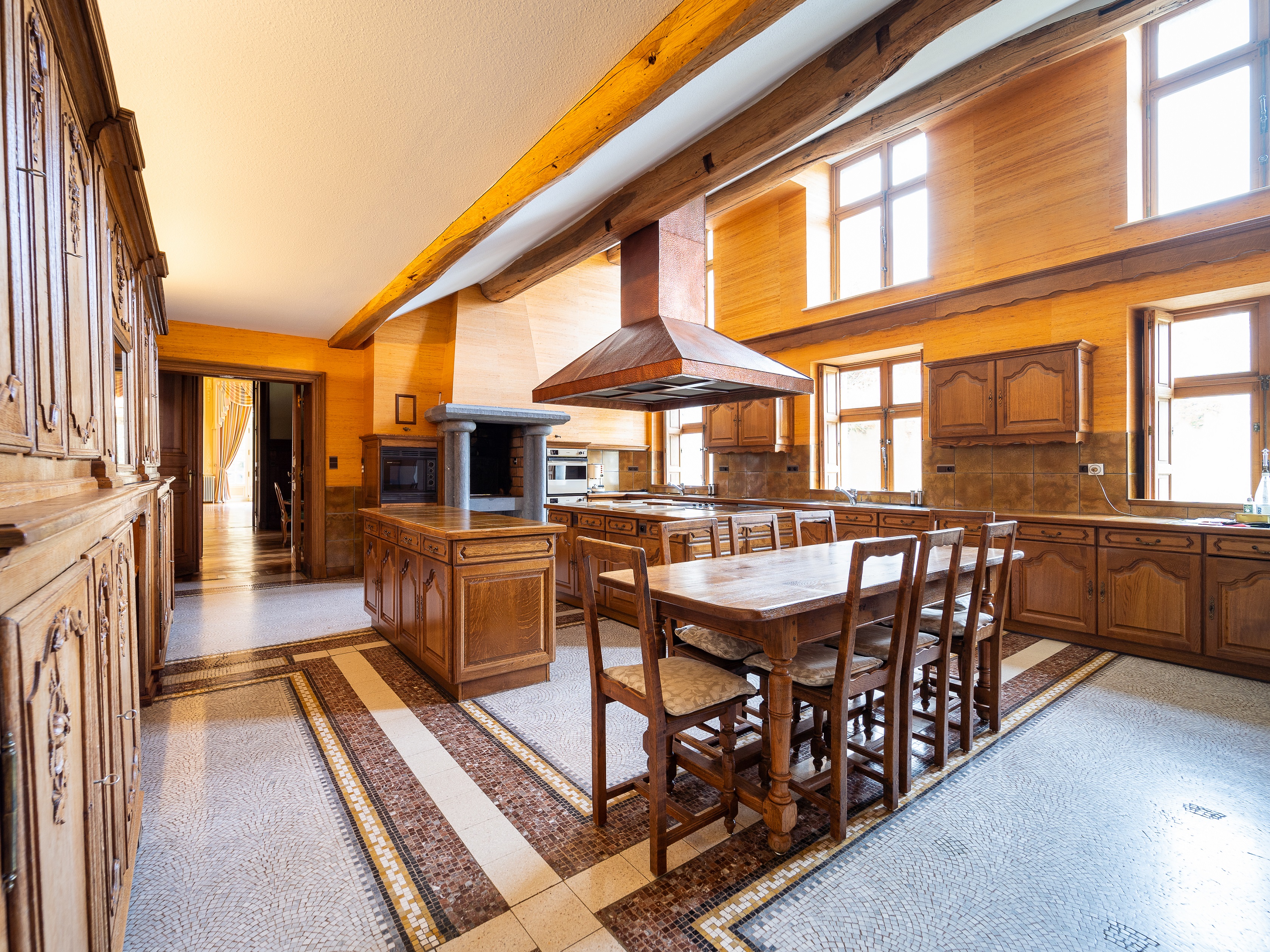 A majestic staircase leads to the first floor which features two master bedrooms with ensuite features and several guest bedrooms with separate baths. On the second floor, which has its own private entrance, there are two apartments, each with its own lounge, kitchen, and multiple bathrooms.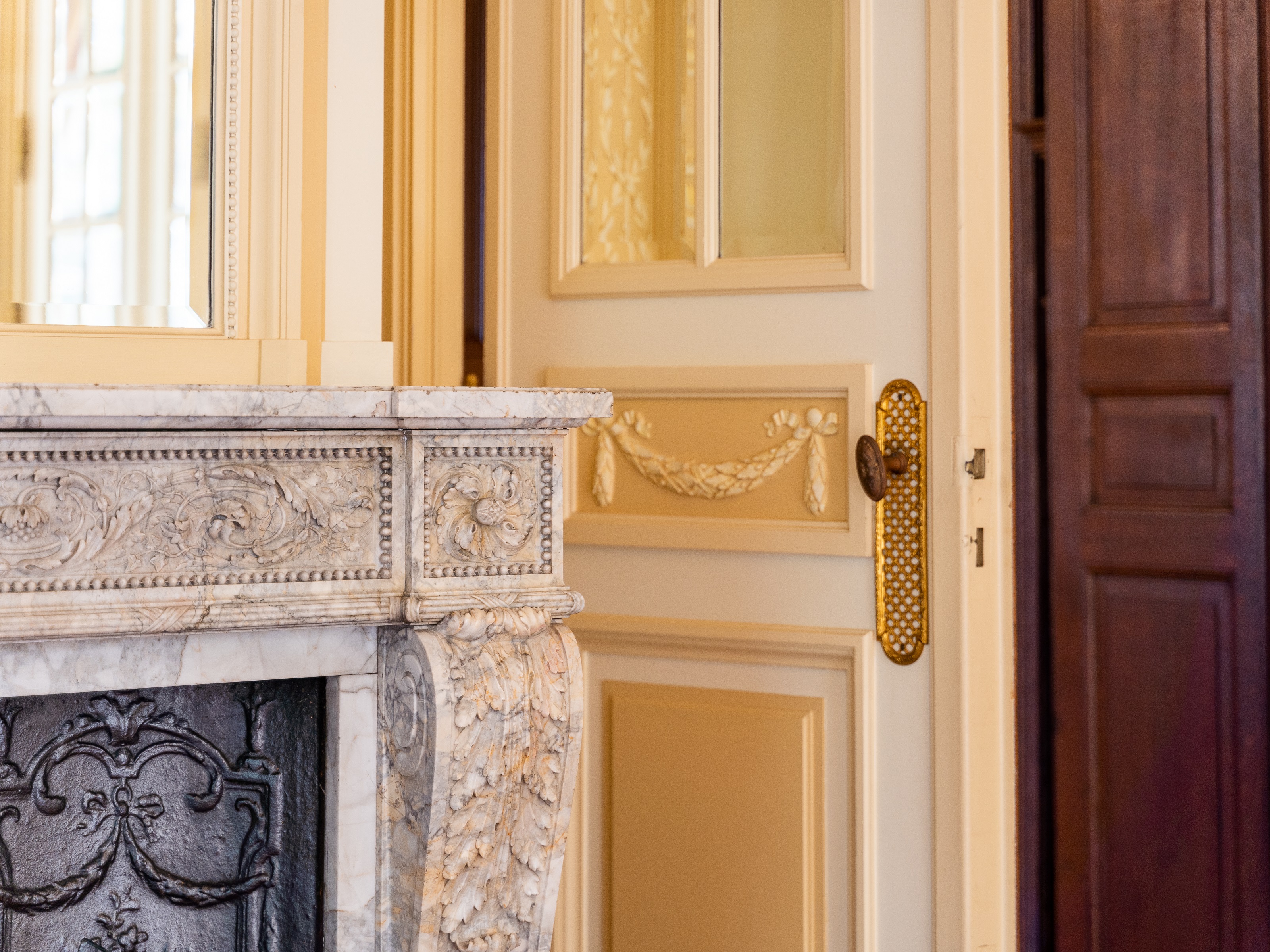 Outside, unique flora and fauna cradle the château in a mix of English and French gardens, ponds, woods, and fields. There's also the possibility for the new owners to purchase additional acreage. A garage, a heating room, storage cellars, and other outbuildings finish off this property on offer.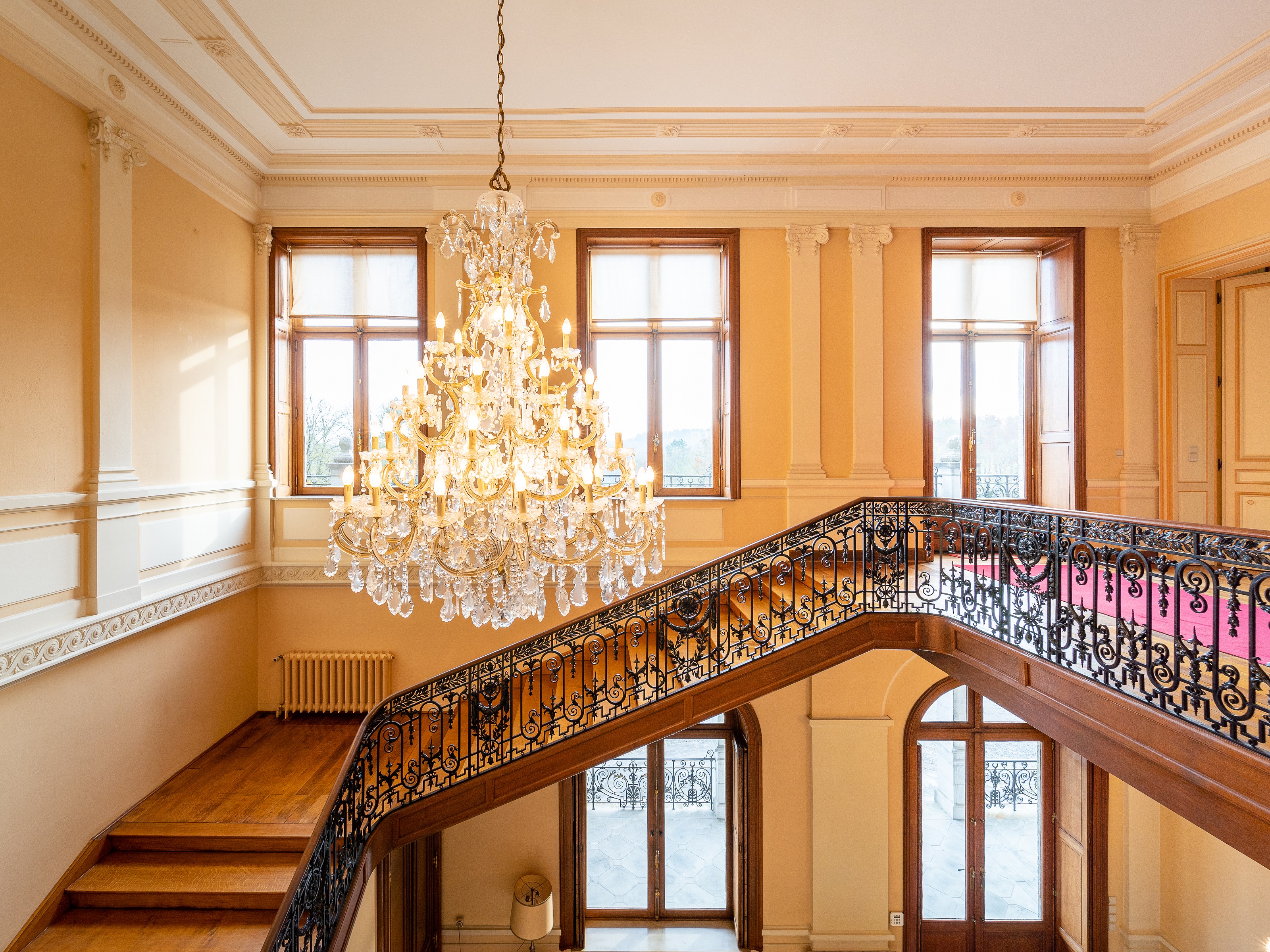 Namur, which is the capital of the municipality of Wallonia, Belgium, sits at the confluence of the Sambre and Meuse rivers. Once a key trading settlement in Celtic times, the city has a storied past from Roman Empire domination, through medieval upheavals, and into early 20th-century great wars. Today, Namur boasts UNESCO wonders and is one of Belgium's most visited tourist areas.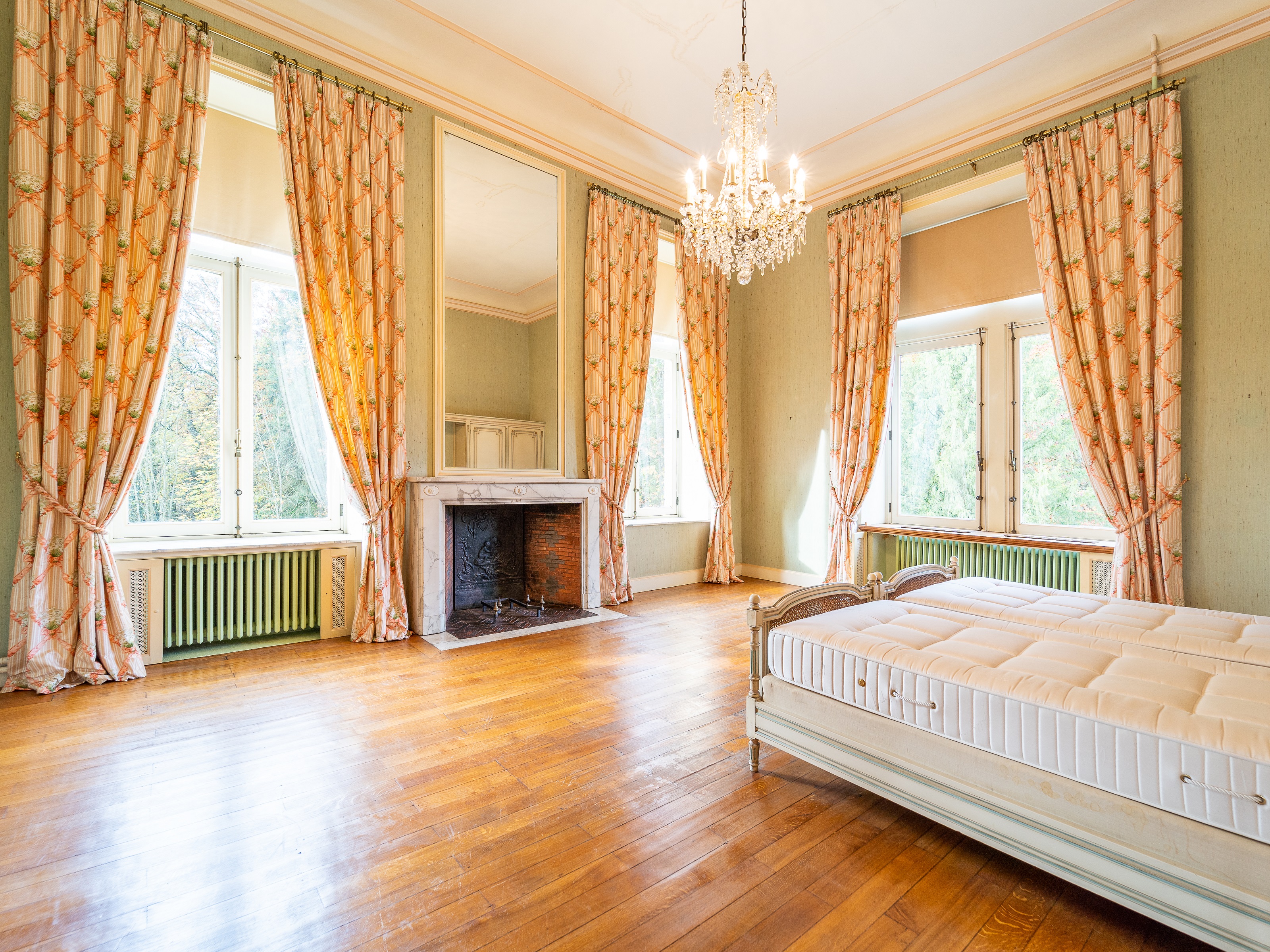 Anthée, Belgium
Price on Request (POR)
● 14 bedrooms
● Exclusive privacy
Key Features:
● Large gardens and domain
● Luxury on a grand scale
● Luxurious private apartments
Agents
Belgium Sotheby's International Realty
Email: brabant@sothebysrealty.be
+32 2 898 09 40