Designed by Frank Lloyd Wright in 1955, this unique home is situated on a 76-acre parcel in California's Central Valley. The 4,041-square-foot, seven-bedroom, six-bath residence was built in 1961 by Buck Fawcett, a college football star who enrolled in Wright's architecture courses at Stanford University in the 1940s.
The location is unusual for one of Wright's designs: a farm homesteaded by Fawcett's father to which Fawcett returned when his father's health declined, forsaking his selection by the Chicago Bears in the 1944 NFL draft.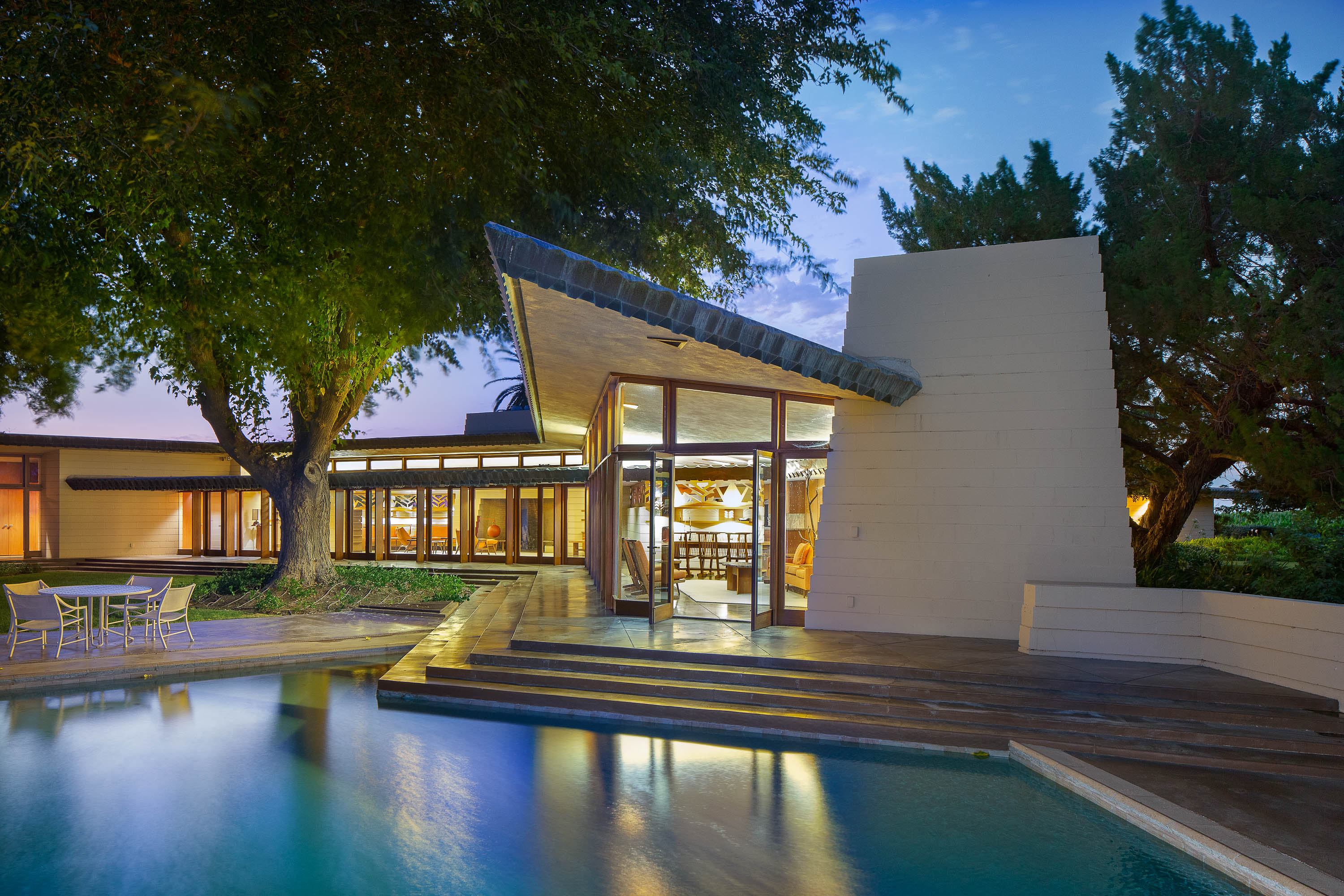 The home was sold by the Fawcetts in 2012, at which time the new owners consulted with Wright's grandson, Eric Lloyd Wright, and completely renovated the residence and grounds. The home was subsequently awarded a 2019 Preservation Design Award by the California Preservation Foundation.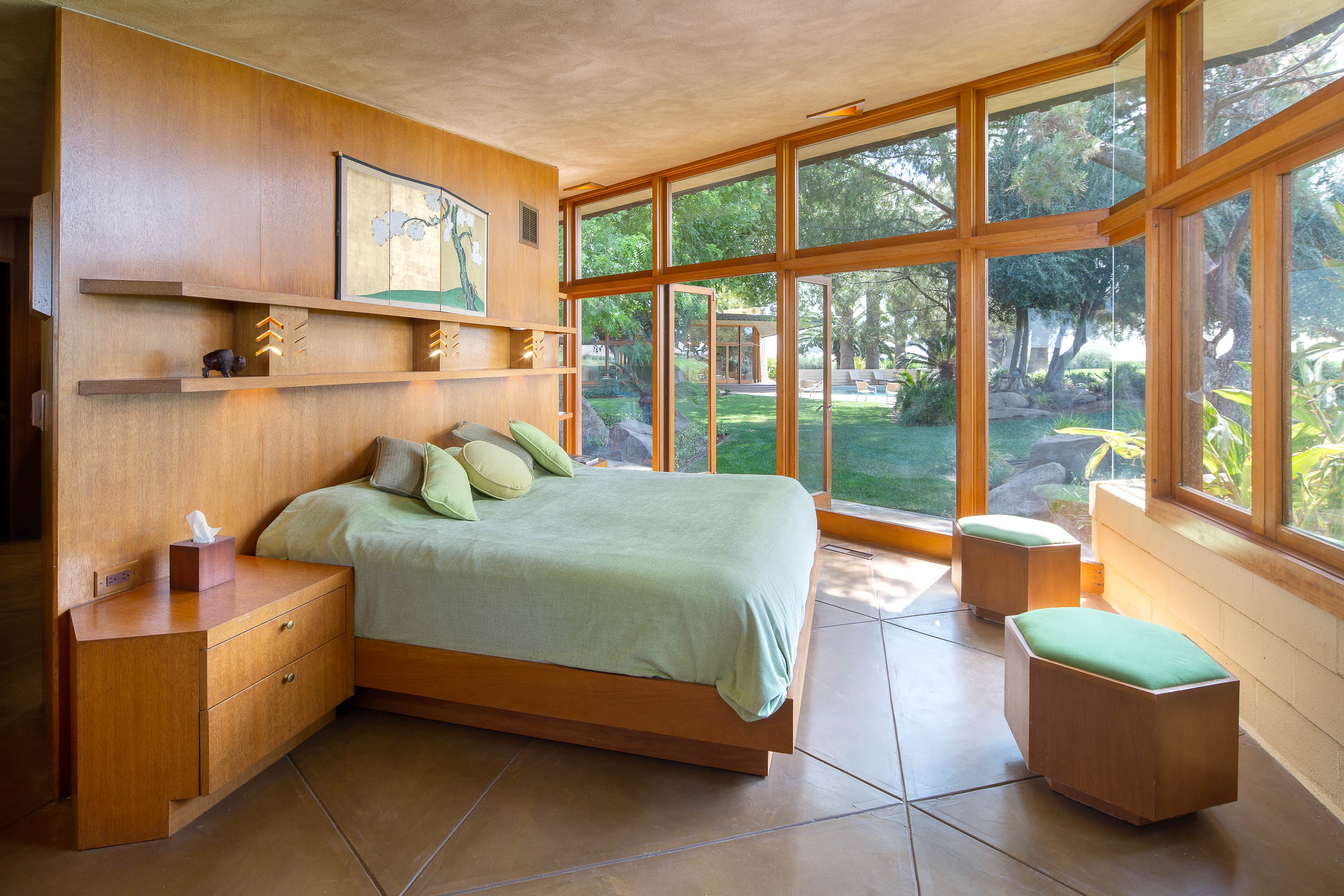 With privacy provided by means of a massive metal gate, the flat-roofed main residence showcases clean, elegant elements including a horizontal roofline and exterior concrete blocks with copper accents. Generous use of expansive windows in the bedrooms and glass walls in the common areas provide a panoramic view of the property's pool and extensive landscaping, as well as the adjacent farm areas and the mountains in the distance.
The wood-lined interior features numerous examples of built-in and freestanding furniture designed by Wright. The living room is exceptionally airy, with an impressive 12-foot fireplace for chilly evenings adjacent to an integral seating area, plus recessed lighting, custom millwork, and a bank of horizontal windows above the walls of glass, which can be opened.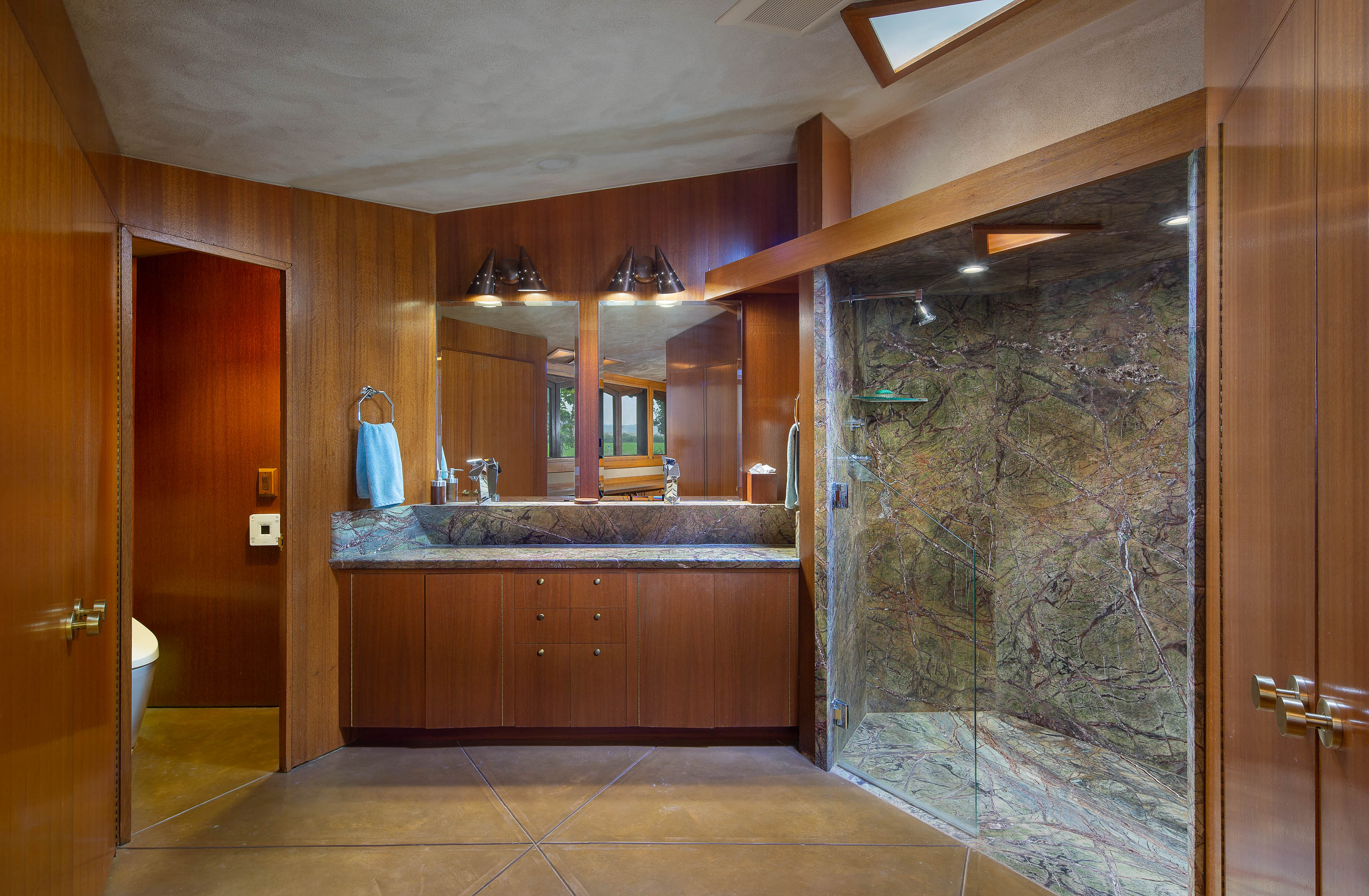 The kitchen is equipped with stainless steel appliances, a large food prep island, and oversized marble countertops. The home's bedrooms all have wood-and-marble-accented bathrooms, as well as unobstructed views afforded by large windows and glass walls that open for easy access to the pool, koi pond, Japanese garden, detached workshop, and guest quarters.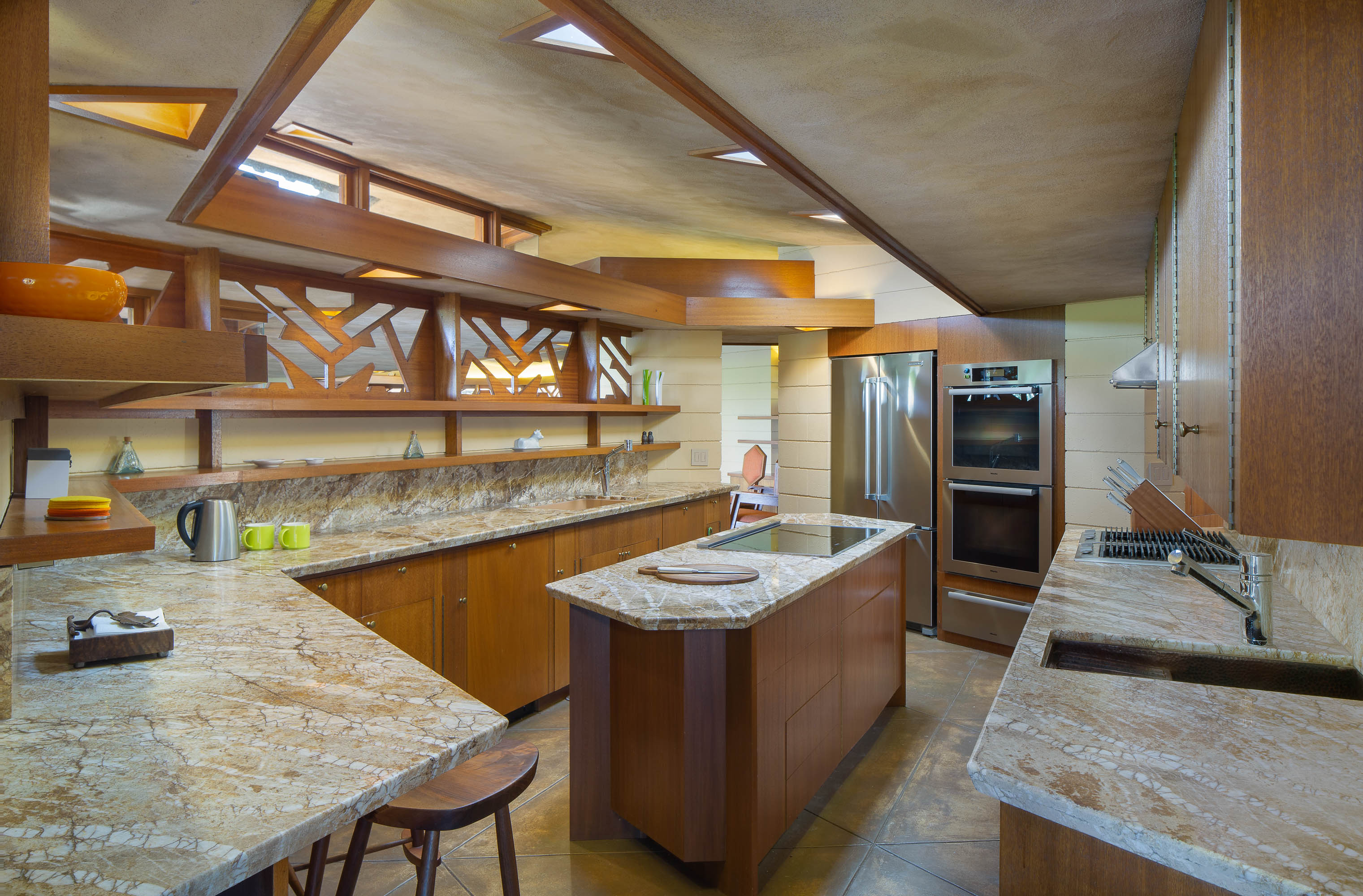 Located a two-hour drive from San Francisco, the bulk of the property's acreage is currently under lease to an alfalfa producer.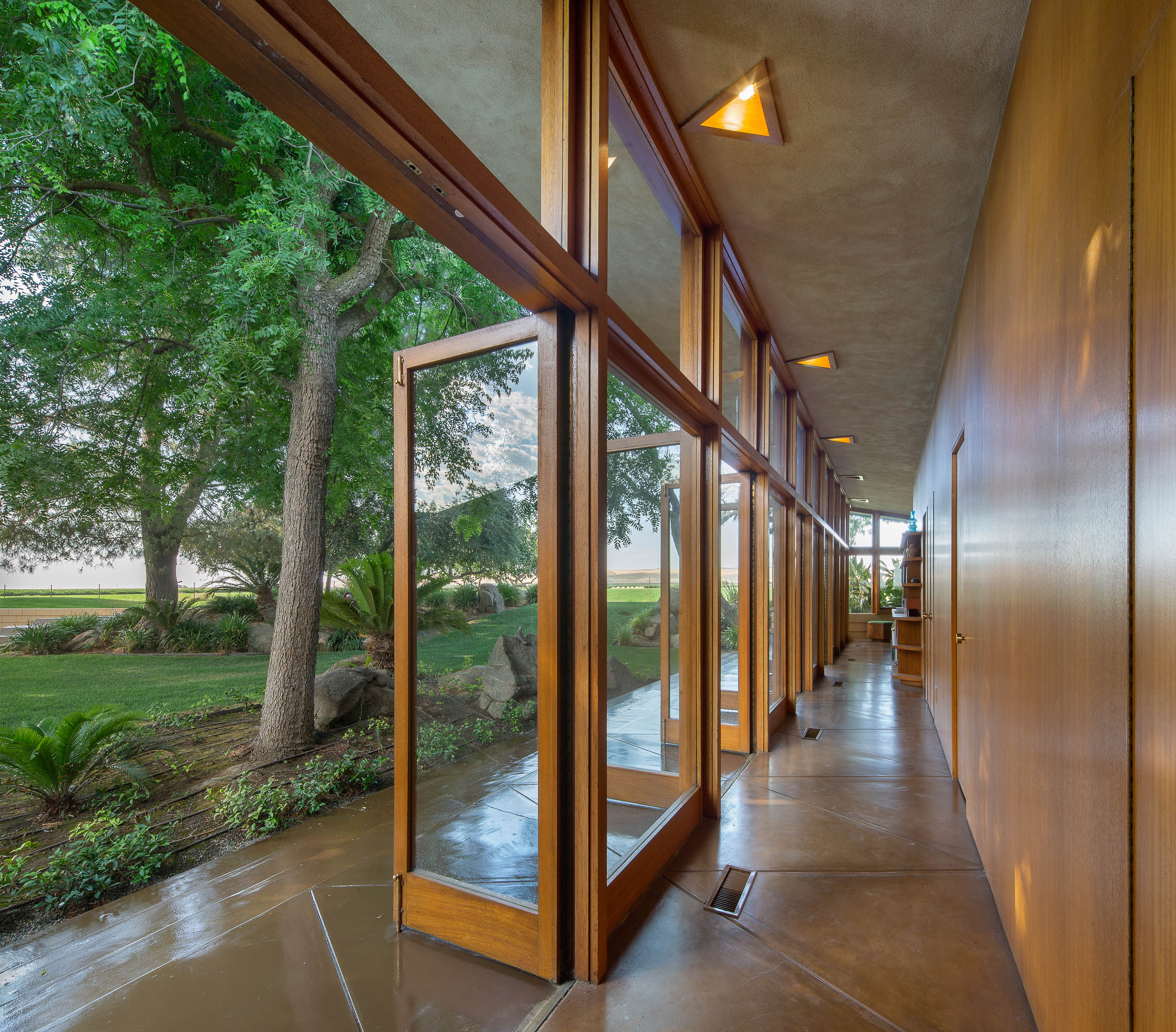 Central Valley Farm
Los Banos, California
$4.25 million
7 bedrooms, 6 baths
4,041 square feet
76 acres
Key Features
Frank Lloyd Wright design
Wright-designed furniture
Koi pond, pool, and guest quarters
Agent
Crosby Doe Associates
Crosby Doe
ToptenRealEsateDeals.com