Freedoms on Offer for Vaccinated Australians in Locked Down State
Fully vaccinated Australians in the locked-down state of New South Wales (NSW) will be offered more freedoms from September after the target of six million CCP virus vaccine doses was achieved, NSW Premier Gladys Berejiklian announced on Aug. 24.
"That equates to 60 percent of our population across the state having at least one dose and around 32 percent of the population double dosed," she told reporters on Tuesday.
Berejiklian said it was an amazing milestone and that she was "deeply grateful" to the many who'd come forward in recent weeks to get vaccinated against COVID-19, the disease caused by the CCP (Chinese Communist Party) virus.
The premier said she would announce later this week at least what one of those "extra freedoms" might be for fully vaccinated people, declining to detail what the changes could be or whether they will apply to hotspot areas including Blacktown and Canterbury-Bankstown.
"We're having those conversations now," Berejiklian said, saying the chief doctor and chief psychiatrist's advice will be sought on what sorts of low-risk activities people need, which might also include consideration of their links to mental health.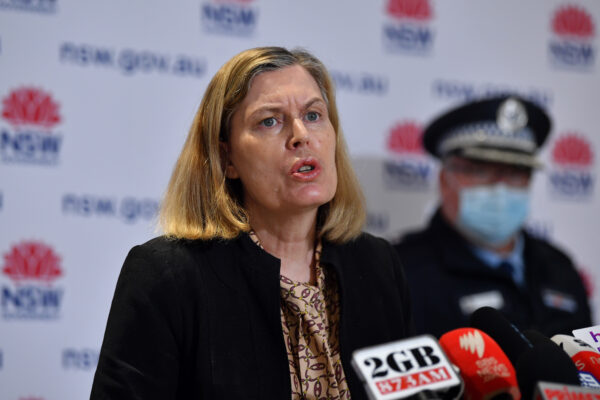 NSW Chief Health Officer Kerry Chant said the goal remained to reduce cases, with every 10 positive cases currently infecting about 13 people—mainly in workplaces and households.
"The way to stop that cycle is to vaccinate, keep people and to get those vaccination coverage levels up very high," she said.
This comes as 753 new locally acquired cases of COVID-19 were recorded in NSW out of more than 138,000 tests in the 24 hours to 8 p.m. on Monday night, Chant said.
The new daily total is down on the three-day average of 824, with most cases in western and southwestern Sydney (516). But the premier said there was "no way" to call a one-day dip a "trend."
"I don't want people to ride the roller coaster of emotions on the case numbers every day. Let's get focussed on the vaccine rates because that is what will determine how we can live going forward," Berejiklean said.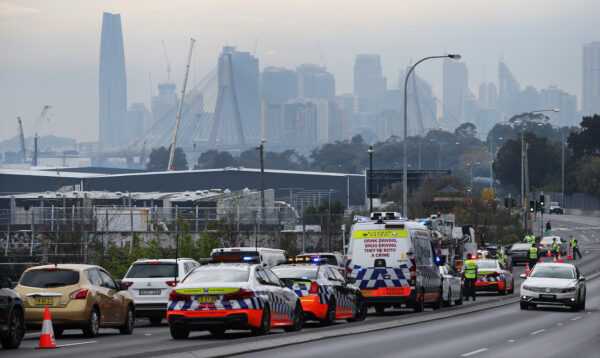 NSW currently has 11,484 active COVID-19 cases, with 107 of these cases in ICU. The premier noted the state had quadrupled its ICU capacity to about 2,000 when the pandemic began.
About 608 people were being treated in the hospital. Of the cases in ICU, 95 were unvaccinated, 12 had received their first dose, and with the ages ranged across the spectrum, Chant said.
"We need to hold the course. I understand that everyone is fatigued and tired. But it is incredibly important that as we increase vaccine coverage, we do all we can to prevent further transmission and that we continue to see those case numbers decline," Chat said. "That is our challenge."
Chant said that "on a sad note," there were many people aged over 70 who had not yet received their first dose, and urged their family members to "assist them" to get the vaccine.
Meanwhile, Prime Minister Scott Morrison has said Australia's case numbers were "all relative" compared to other countries with far higher numbers.
"Overseas, they've got tens of thousands of cases every day," he told Nine on Tuesday. "I was talking to [UK Prime Minister] Boris Johnson the other day (and) he's amazed that our cases are that low."
Sydney will remain in lockdown until Sept. 30, but regional parts of the state are expected to ease restrictions on Aug. 28.
Australian Associated Press contributed to this report.