Rep. George Santos (R-N.Y.) introduced a bill on March 13 that would require the president of the United States to undergo an annual cognitive test.
The Executive Mental Competency Protection Act of 2023 would require the commander-in-chief to take a cognitive test every year no later than Jan. 1.
"Regardless of political affiliation, this should be a common sense and bipartisan agreement that when a man or a woman becomes President, they submit to an annual cognitive evaluation," said Santos in a statement.
"Physical examination results are publicly released throughout their time in office, and a thorough cognitive assessment should also be included, and failure to comply will result in no federal funds being obligated or expended for official travel."
The bill would require the president to undergo testing in general intellect, reading & comprehension, attention & concentration, processing speed, learning & memory, reasoning, executive functions, visuospatial skills, motor speed & dexterity, mood & personality, and memory retention.
Whether this bill will be brought up for a vote in the GOP-controlled House is to be determined. Even if it were to pass the House, it would likely be dead on arrival in the Democrat-controlled Senate.
The Issue of Age
Age has been an issue in politics over the past several years as the past couple of presidents were elected while in their 70s. Joe Biden won in 2020 at the age of 77, becoming the oldest president, and Donald Trump won in 2016 at the age of 70.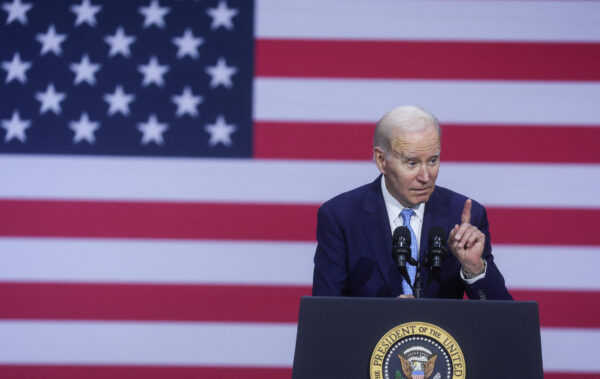 GOP presidential candidate Nikki Haley, 51, has pledged mandatory mental competency tests for politicians over the age of 70. She has since expanded that requirement to judges and said she was open to lowering the age requirement to 50.
Moreover, Senate Majority Leader Chuck Schumer (D-N.Y.) is 72, and Senate Minority Leader Mitch McConnell (R-Ky.), who was released from the hospital on March 13 after experiencing a fall at a hotel in Washington on March 8, is 81.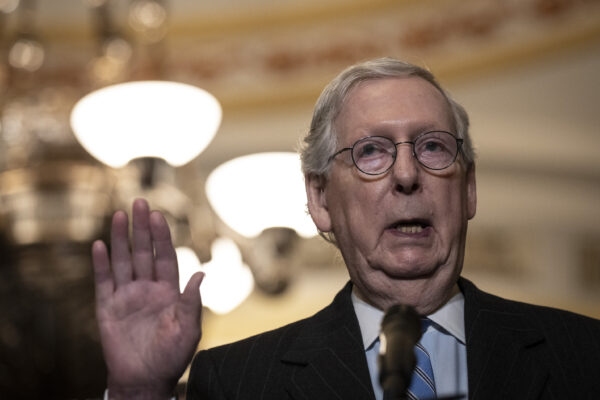 Santos, 34, has come under fire for fabricating his life story. He falsely identified himself as Jewish, claimed he was educated at Horace Mann School and Baruch College, said he worked at Goldman Sachs and Citigroup and touted he ran an animal charity, in addition to other falsehoods. Santos is under federal and state investigation.
He is under indictment in Brazil on fraud charges. Santos is also under a House Ethics Committee investigation.
Santos has been a member of Congress since January. He won in November over Democrat Rob Zimmerman with 53.8 percent of the vote. He has resisted repeated calls for his resignation.