This Grilled Lemon Chicken is made with minimal ingredients and a zesty marinade for a refreshing flavor. It's ready in just 15 minutes on the grill. Pairs well with grilled veggies and potatoes.
Grilled Lemon Chicken
If you're looking for an easy way to make your chicken dinners more exciting, add this Grilled Lemon Chicken to the menu on your next grill night. Just don't be surprised when your guests ask for seconds. Made of fresh lemon juice and extra virgin olive oil, the marinade keeps the chicken juicy and tender while also creating lots of flavor.
What You'll Love About Grilled Lemon Chicken
It's super juicy and tender.
You probably already have the simple ingredients on hand.
The chicken only needs to soak for 30 minutes, making prep time fast.
The marinade packs a punch of sweet and savory flavor in each bite.
Leftovers store well and are versatile so you'll never get bored.
You can make it fancy with sophisticated sides…we won't spill the beans about how easy it actually is.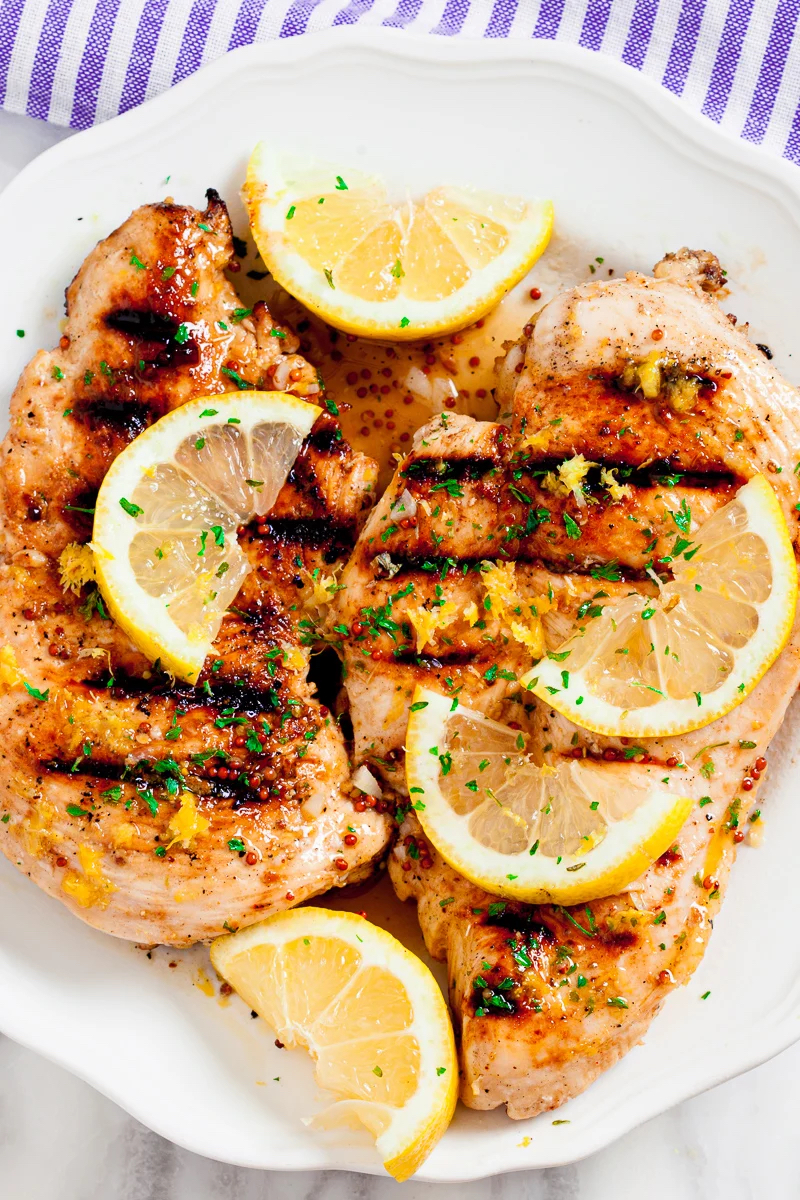 Fresh Ingredients You'll Need For Grilled Lemon Chicken
The ingredient list is short and includes cooking essentials you may already have in your kitchen. Here's what you'll need:
Chicken Breast. We prefer skinless, boneless breasts as they are easiest to prepare and eat, but feel free to experiment with other cuts as well.
There's no better way to lighten up a recipe than with a splash of lemon juice, unless of course you add lemon zest, too…and we do!
High quality extra virgin olive oil is crucial to form the base of the marinade, binding the ingredients together.
A drop of honey makes everything better and balances out the tang of the coarse mustard.
Don't forget your herbs and spices! This chicken wouldn't be the same without a dash of salt, pepper, and a sprinkle of basil or parsley.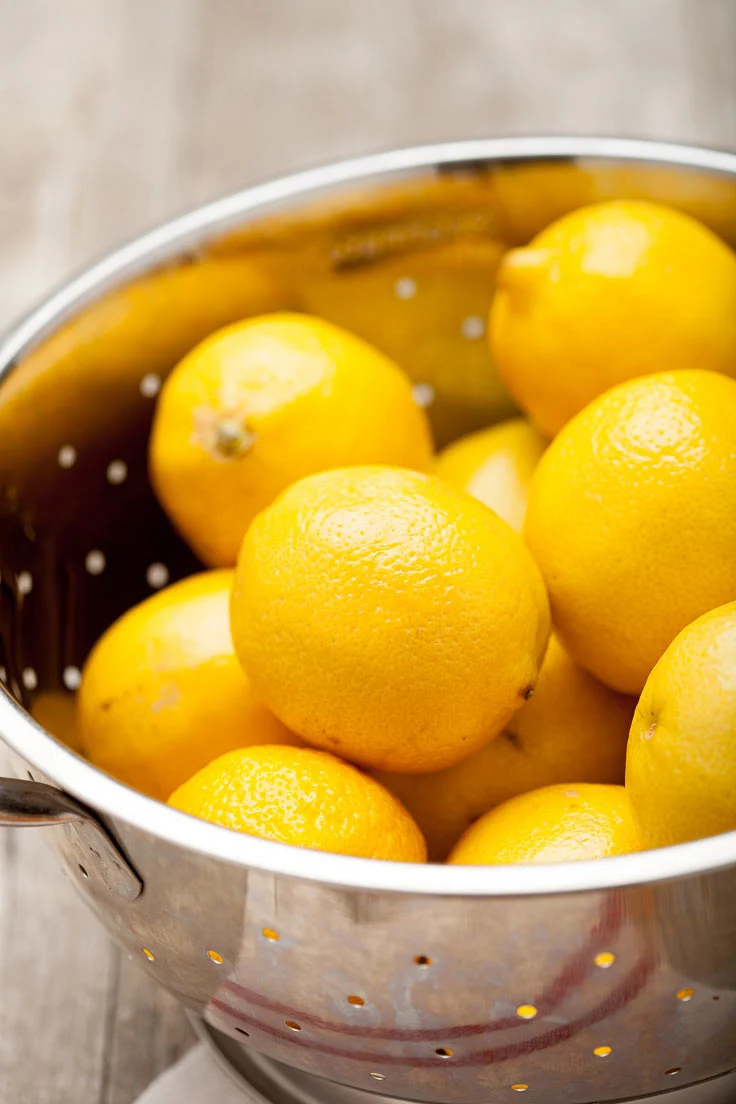 More To Grill And Enjoy
Grilled Lemon Chicken
Prep Time: 10minutes mins
Cook Time: 15minutes mins
Total Time: 25minutes mins
Servings: 4
Author: Amy Dong
Ingredients  
4 skinless, boneless chicken breasts, pounded to even thickness and towel dried
⅓ cup freshly squeezed lemon juice
¼ cup extra virgin olive oil
4 large cloves garlic, minced
1 heaping TB pure honey
1 heaping TB stone ground/coarse mustard, with whole seeds
1 tsp kosher salt
½ tsp freshly ground black pepper
zest of 1 large lemon
½ cup freshly chopped basil or parsley for garnish
Instructions
Make the marinade: In a bowl, combine lemon juice, oil, garlic, honey, mustard, salt, and pepper. Whisk to combine well. Reserve about 1/4 cup for later basting. Using a fork, pierce towel-dried chicken all over. Place chicken in the bowl of marinade and toss to combine well. Let sit in marinade 30 min to 1 hour.
Grill: While chicken is marinading, grease and heat grill on high. Place chicken on the grill (discard used marinade.) Cook and baste with reserved 1/4 cup of marinade, about 4 min per side, depending on the thickness of chicken. Don't over cook; remove from heat as soon as nice grill marks are achieved and center is no longer pink.
Garnish and Serve: Sprinkle with lemon zest and basil or parsley and serve immediately.
Nutrition
Calories: 420kcal | Carbohydrates: 72.3g | Protein: 6.9g | Fat: 14.8g | Saturated Fat: 2.2g | Cholesterol: 20.7mg | Sodium: 326.7mg | Fiber: 0.7g | Sugar: 70.1g