Herb Can Help Avoid Drug Resistance in Treating Lung Cancer: New Study
Lung cancer ranks as the No.1 killer of all cancers globally. The main treatment method of Western medicine for non-small cell lung cancer, the most common type of lung cancer, is targeted therapy.
However, a thorny problem with targeted therapy is the development of drug resistance in patients.
Lee Mi-hyun, a pre-Korean medicine professor at Dongshin University in South Korea, announced on Nov. 14 that the extract of a herb "costustoot" could solve the problem of patients' resistance to the targeted drug Osimertinib.
Lung cancer can be pathologically divided into small lung cancer and non-small cell lung cancer (NSCLC). More than 80 percent of lung cancer patients have non-small cell lung cancer, and about 50 percent of non-small cell lung cancers have mutations in the epidermal growth factor receptor (EGFR).
In treating the gene mutation, if the patient is injected with the targeted anti-cancer agent Osimertinib for a long period of time, the body will develop resistance to the drug, reducing the effectiveness of the treatment.
Osimertinib is a third-generation epidermal growth factor receptor inhibitor (EGFR-tyrosine kinase inhibitors, EGFR-TKIs), a targeted drug.
It was approved by the Food and Drug Administration and the European Union in 2017 for the treatment of non-small cell lung cancer and by the China Food and Drug Administration in 2018 for the treatment of advanced or metastatic non-small cell lung cancer.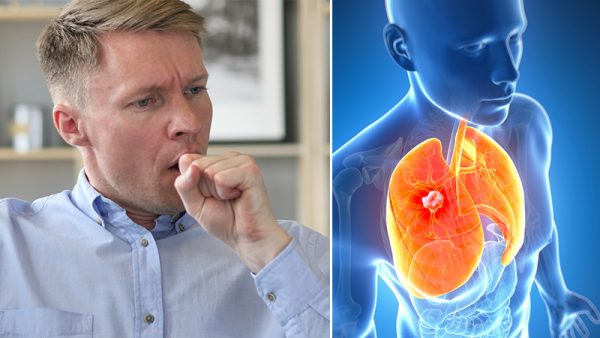 Lee found that this resistance is due to the over presence of MEK and AKT proteins that affect cancer cell proliferation and survival.
Based on this, Lee confirmed that costunolide, extracted from the roots of costustoot, was able to target MEK and AKT proteins, effectively blocking cancer appreciation and inducing death in oxitinib-resistant cells and animal models.
From the perspective of Korean medicine (traditional Chinese medicine), costustoot is mainly used to treat thoracic or epigastric abdominal distension, jaundice, lack of appetite, diarrhea, tenesmus, and food stagnation.
Modern pharmacological studies have shown that costustoot has the functions of protecting gastric mucosa, anti-inflammatory, analgesic, regulating gastrointestinal motility, improving gallbladder, inhibiting pathogenic microorganisms, and anti-tumor.
"We are conducting various studies to solve the problem of drug resistance in the treatment of lung cancer by Western medicine, and we will try to make these studies an opportunity for the development of Korean medicine," Lee said.
The results of Lee's joint research with the China-U.S. Hormel Cancer Institute were published in the international journal Molecular Cancer on Oct. 6.
Epoch Health articles are for informational purposes and are not a substitute for individualized medical advice. Please consult a trusted professional for personal medical advice, diagnoses, and treatment. Have a question? Email us at HealthReporter@epochtimes.nyc