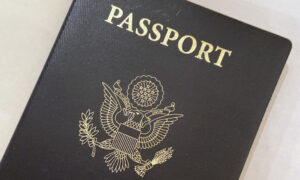 State Department officials have confirmed that the agency is attempting to speed up its passport renewal services for Americans following pandemic-related slowdowns.
While some destinations don't require American travelers to have a passport, most countries require them. Officials say that wait times are down from the early part of the COVID-19 pandemic amid staffing shortages.
How Long?
"The COVID-19 pandemic dramatically reduced the Department's capacity to issue passports," the U.S. State Department told USA Today earlier in January. "However, we made great strides over the last year to lower passport processing times and are currently meeting our service standards, which almost match pre-pandemic norms."
The State Department's website, updated in October, says it takes six to nine weeks for routine processing and three to five weeks expedited.
But the timeline changes throughout the year, but as of "right now, our current processing times for passports are six to nine weeks for routine [processing] and three to five weeks for expedited processing," Rachel M. Arndt, the State Department's deputy assistant secretary for passport services, told the Washington Post last week.
She added that during the pandemic, it took between four and eight weeks for the State Department to carry out routine passport services and two to three weeks when expedited by mail. Arndt noted that the processing times start when the application is received by the agency—not when someone mails it out.
"So only when it's in our control," Arndt said, adding that wait times could take longer for some individuals.
At one point in mid-2021, the agency said that the wait times for a passport were between 12 weeks and 18 weeks, even with expedited processing, due to a backlog of between 1.5 million and 2 million. At the time, the agency blamed the COVID-19 pandemic's disruptions on commerce.
In the Post interview, Arndt said that using a passport-expediting company may not deliver timely results.
"What they're doing is charging a fee to submit the application to us on behalf of a customer," Arndt said, referring to those third-party companies. "They're not going to receive their passport any faster by using that courier company."
Where to Go?
People who are U.S. citizens by birth or naturalization will need to apply for a passport at an acceptance facility or renew it by mail. Those who have never had a U.S. passport or children under the age of 16 have to apply in person.
But people with non-emergency, urgent travel plans can call the State Department at 1-877-487-2778 to make an appointment if they have international travel plans within 14 calendar days.
Americans outside the United States need to contact a U.S. Embassy or consulate and request information and forms for their passport.
How Much?
People aged 16 and older applying for a passport for the first time have to pay an application fee and an acceptance fee, says the State Department's website. A passport book costs $130 for its application fee, $30 for a passport part, and $160 for both. A $35 acceptance fee is applied to each option, says the agency.
For expedited service, it costs an additional $60.
What Is Needed
For those applying for a U.S. passport for the first time, they will need to fill out form DS-11 and bring it for an in-person appointment. There, they will have to present evidence of U.S. citizenship, a copy of that evidence, a photo ID, a copy of that, and a photo that will be used for the passport.
Arndt warned people against using a front-facing camera—like those on smartphones—to take a passport photo.
"People are so used to taking selfies, but when you take a selfie … it transforms your face a little bit," Arndt told the Post. It's better to take a photo with a rear-facing camera lens.
Online Renewal?
The Department of State confirmed earlier this month that it will make online renewals available in 2023.
"We began testing a secure online passport renewal (OPR) option. OPR saves Americans time and effort, making it more convenient to renew their passports," a State Department spokesperson told Travel Market Report.
"Based on feedback and learning from the limited releases, we continue to make improvements to optimize the user experience for renewing passports online. Full availability to the public for online passport renewal is targeted for 2023," the spokesperson added.