Honolulu Enjoys Its Long-Anticipated Shen Yun Visit
HONOLULU—Honolulu's theatergoers gained a more well-rounded look at China on March 26.
David R. Stilwell, former assistant secretary of State for the Bureau of East Asian and Pacific Affairs, attended the March 26 matinee of Shen Yun. Shen Yun is a classical Chinese dance and music performance hailing from New York. Steeped in the spiritual and artistic traditions of ancient China, the artists showcase Chinese culture before the era of communism.
"I've had many opportunities to come and see Shen Yun, but there's always something else going on," he recounted. "In fact, when I was in D.C., in the assistant secretary job, they came to town, but I think I was traveling. So thanks to some folks here in town who made it easy to come, and I'm very glad I did. It's a nice feel to capture the spiritual aspects of Chinese culture."
Mr. Stilwell reflected on the perspectives on Chinese culture not apparent through recent events.
"The understanding of China—think about the Olympics recently—is driven by one main message source, and a lot of that information is not comprehensive. It doesn't tell the whole story," he said.
Through story dances that illustrate themes of faith, folk traditions, and the spiritual roots of the Chinese people, Shen Yun shows a contrast between the hopes and longings of ordinary Chinese and the oppressive and deceptive nature of the current communist regime.
"The pandemic says it all, doesn't it? It began with a cover-up, right? And then it could have been controlled early on, but for now, two years, we've been suffering with something that didn't have to happen," Mr. Stilwell commented.
"So it's unfortunate the last few years, we haven't been able to do these things. Soon we'll get rid of these masks. But even with the mask, it's really nice getting in large crowds," he said.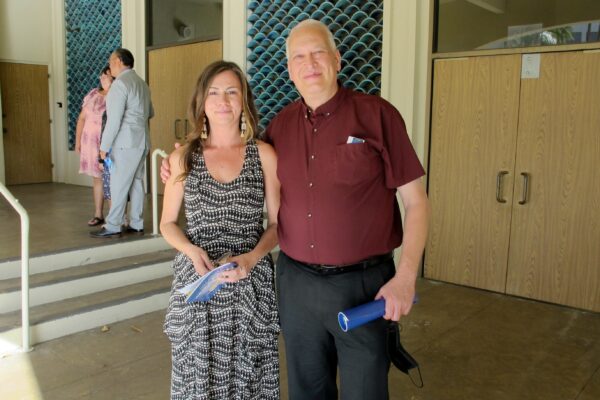 Daniel Hoff is principal at XL Mission Critical, which is responsible for the telecommunications infrastructure on the island of Hawaii and other places.
"That was world-class and truly a unique beauty in the art world," Hoff said after seeing the performance. "I love how it tied in the old with the new. It was a delight to the eyes and to the ears, and was really inspiring."
He especially enjoyed the way the East-meets-West orchestra was able to bridge the two cultures. For Mr. Hoff, the overall feeling Shen Yun gives is one of hope.
I think all of us need to have hope. And we have to have an anchor in our life. And really a world without hope is what I don't want to live in.
— Daniel Hoff
"I think all of us need to have hope. And we have to have an anchor in our life. And really a world without hope is what I don't want to live in. So I think it was a beautiful thing that no matter what your belief or religion is, or what your faith is, whether you worship inside of a building or outside, we all are human beings."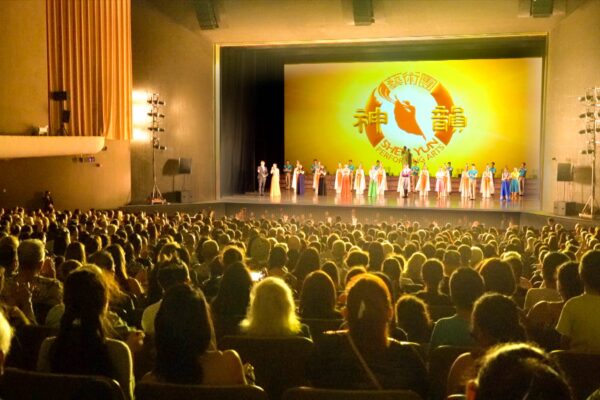 After two long years of pandemic restrictions, an afternoon at Shen Yun amounted to a grand celebration for Mr. Hoff.
"We need celebration. And to come together as a community and enjoy is such a beautiful passion. It's something we missed. This is vital as food, as it's a mental and emotional spiritual stimulation. And we need it. We've been hungry for it. Long overdue, my friend."
Reporting by Steve Ispas and NTD.
The Epoch Times is a proud sponsor of Shen Yun Performing Arts. We have covered audience reactions since Shen Yun's inception in 2006.