Idaho Mom of 2 Reels In 'Monster' Trout on Family Fishing Trip, Breaks State Record
A mom of two has hooked a state record-breaking catch while out fishing with her husband and kids on an Idaho lake. The humungous fish beat the prior record catch by a whopping six inches.
On Oct. 4, Hailey Thomas of Rigby, Idaho, went fishing with her family on Henrys Lake, a blue-ribbon trout fishing hotspot. The weather was fair and fishing was slow but, while raising the anchor in the afternoon in search of a better spot, Hailey unexpectedly hooked a heavy rainbow-cutthroat trout hybrid on her line, according to an Idaho Fish & Game press release.
Hailey's husband, Shane, an experienced angler and previous state record-holder, helped her winch it out of the water. At 36 inches long and 21 inches in girth, the trout might have weighed anywhere from 17 to 20 pounds.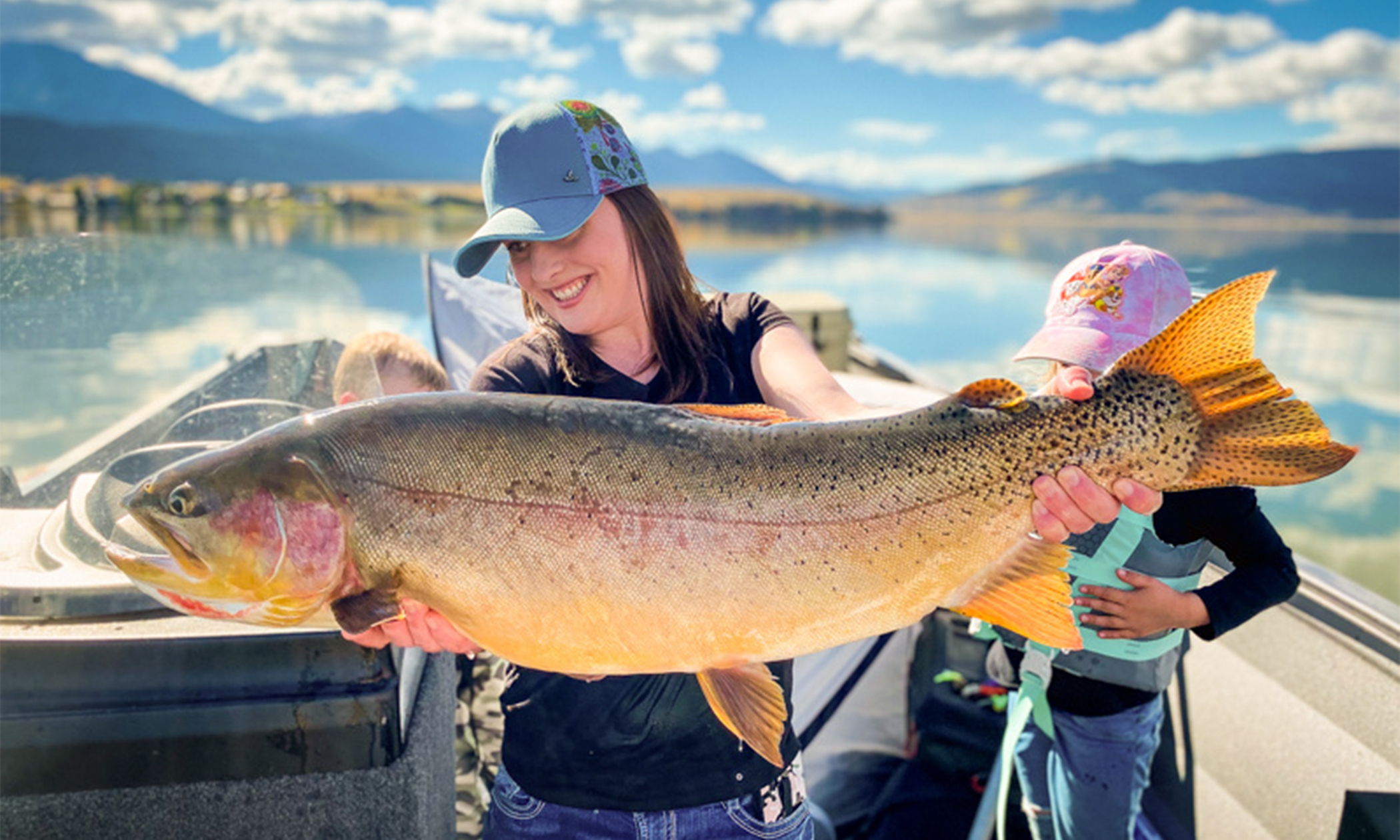 "Hailey did a phenomenal job fighting the fish and keeping it out of the abundant weeds, notorious for knocking large trout off the line," Shane told Idaho Fish & Game. "After a stressful minute or so, I reached out and scooped up the fish. The net I usually use for chasing carp looked so small, as the fish barely fit in!
"That's the biggest trout I've seen in my life!"
The proud couple knew they'd caught "something special" and placed the hefty specimen into their fishing boat's live well to recover. With time of the essence, they took the measurements they needed, then released the trout back into the water.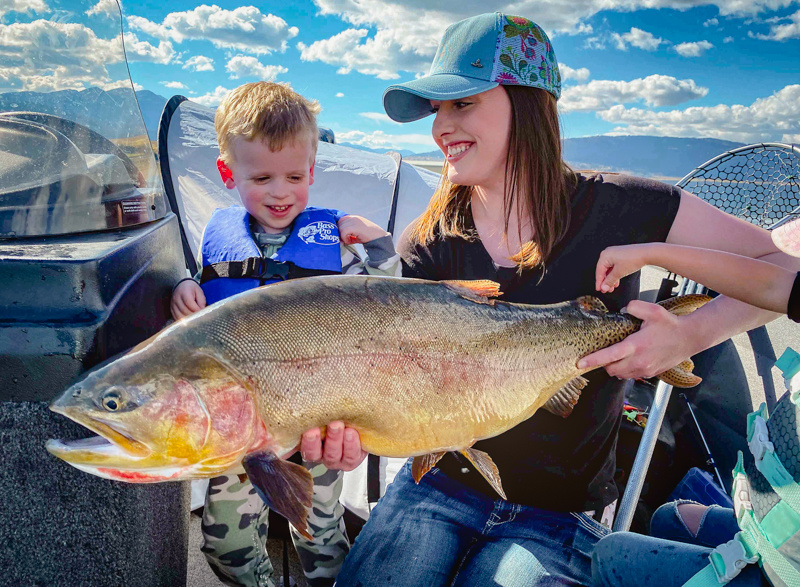 The previous Idaho state record-holder, Ryan Ivy, caught a 30-inch rainbow-cutthroat hybrid from the Snake River in 2018.
Henrys Lake is home to native Yellowstone cutthroat trout, brook trout, and some phenomenal rainbow-cutthroat hybrids. "Trophy sizes" are not uncommon, says Idaho Fish & Game, with spring and fall being the favored fishing seasons.
Share your stories with us at emg.inspired@epochtimes.com, and continue to get your daily dose of inspiration by signing up for the Inspired newsletter at TheEpochTimes.com/newsletter