Former Trump administration official Nikki Haley hinted that she was getting close to deciding whether to join the 2024 White House race.
"When you're looking at a run for president, you look at two things. You first look at, 'Does the current situation push for new leadership?' The second question is, 'Am I that person that could be that new leader?'" Haley said in an interview with Fox News aired on Jan. 19.
"You know, on the first question, you can look all across the board, domestic, foreign policy. You can look at … inflation going up, economy shrinking, government getting bigger … small business owners not being able to pay their rent, big businesses getting these bailouts, all of these things warrant the fact that, 'Yes, we need to go in a new direction'," she continued.
"Can I be that new leader? Yes, I think I can be that leader."
Haley had been signaling for months that she could be a possible 2024 GOP presidential contender after she said she wouldn't be a rival to Trump.
"I would not run if President Trump ran," Haley said in April 2021.
Now, Trump is already in the race. The former president officially declared his candidacy last November.
Asked what made her change the tone, Haley said, "survival of America matters."
"I had a great working relationship with the [former] president. I appreciate all the foreign policy issues we worked on together. But what I will tell you is, the survival of America matters. And it's bigger than one person. And when you are looking at the future of America, I think it's time for new generational change," Haley said.
She said that her previous comments was made "before we surrendered to Afghanistan, it was before we saw this high inflation and high crime, it was before we saw drugs infesting all of our states, it was before we saw our foreign policy in disarray, so a lot has changed."
"And when I look at that, I look at the fact if I'm this passionate and I'm this determined, why not me?"
But she only told the audience to "stay tuned" when asked if she is to make a decision soon. "I've never lost a race. I said that then I still say that now. I'm not going to lose now," she added.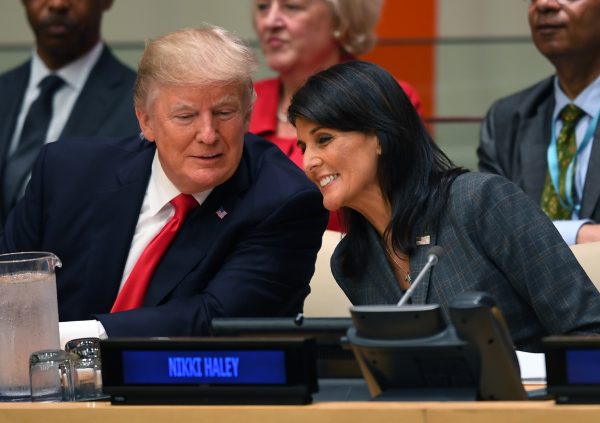 Haley, 51, is perhaps the most prominent female Republican considered a potential 2024 candidate.
Other potential GOP presidential nominees include Florida Gov. Ron DeSantis, South Dakota Gov. Kristi Noem, former Vice President Mike Pence, and former Secretary of State Mike Pompeo, Sen. Tim Scott (R-S.C.), and Virginia Gov. Glenn Youngkin.
Like Pence and Pompeo, Haley served in the Trump administration, holding the post of U.S. ambassador to the United Nations. Prior to that, she served as South Carolina's governor for six years.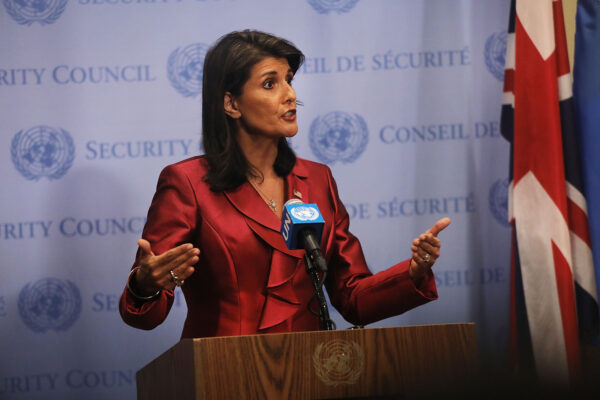 On Thursday, Haley repeatedly said she believes the United States needs "a young generation" of leaders.
"I don't think you need to be 80 years old to go be a leader in D.C. I think we need a young generation to come in, step up, and really start fixing things."
The current president, Joe Biden, turned 80 years old last November, becoming the oldest person to sit in the Oval Office in the country's history. Biden has yet to announce his reelection bid, though he had publicly said he intended to do so.
Haley noted if she jumped into the White House race, that was to oust the current Democratic President.
"If I run, I'm running against Joe Biden. That's what I'm focused on, because we can't have a second term of Joe Biden."
Zachary Stieber contributed to this report.