Intergenerational Travel Results in Lifelong Learning
Barbara and Robert Kline kept their eyes peeled for elephants while their son, Tom, and his wife, Betty, scanned streams for glimpses of crocodiles. It was the antics of monkeys that made 12-year-old Nancy and John, 10, squeal with delight. Scenes like this are repeated around the world as family members of various ages share the enjoyment and education that traveling together offers.
Whether it's called intergenerational or multigenerational travel, the concept is the same. Members of a family travel to destinations near and far and return home with shared memories, new insights and a sense of increased bonding with their relatives.
With the number of new coronavirus cases dropping, more people being vaccinated and health security protocols in place, many people are planning trips with generations of kinfolk as a good way to reconnect.
According to a survey by the Society of American Travel Writers, the foremost organization of journalists in the field, family and intergenerational travel are among industry sectors expected to recover most quickly and gain in importance this year — and for good reason. The benefits are varied and valued.
Spending quality time with children and grandchildren can bring generations closer together. When busy parents and distracted teens put aside their cellphones and share memorable experiences, they're open to connecting in a new way. Some groups include great-grandparents, uncles and aunts, cousins and other extended family members who build new bonds that will last lifetimes.
Perspectives change by looking at the world in new ways. Seeing things through the eyes of a different generation, for example, might highlight new kinds of attractions and activities. And everyone is likely to make new friends. Adults often stay in touch with other parents or grandparents they meet on a trip, and grandkids usually end up enjoying others in their age group and, in some cases, forming lasting friendships.
Even adult children who travel with their parents report the advantages of doing so. A new level of closeness grows between the generations by sharing enjoyable experiences that take a different tone as children become adults. Kid-friendly is no longer the go-to as upscale becomes a possibility. Conversation and humor, too, evolve and create lasting memories in adult families who tour together.
As with any travel, however, advance planning is important to make sure an intergenerational trip will be successful and enjoyable for all participants. A few guidelines can make the difference between the best possible experience and a bust.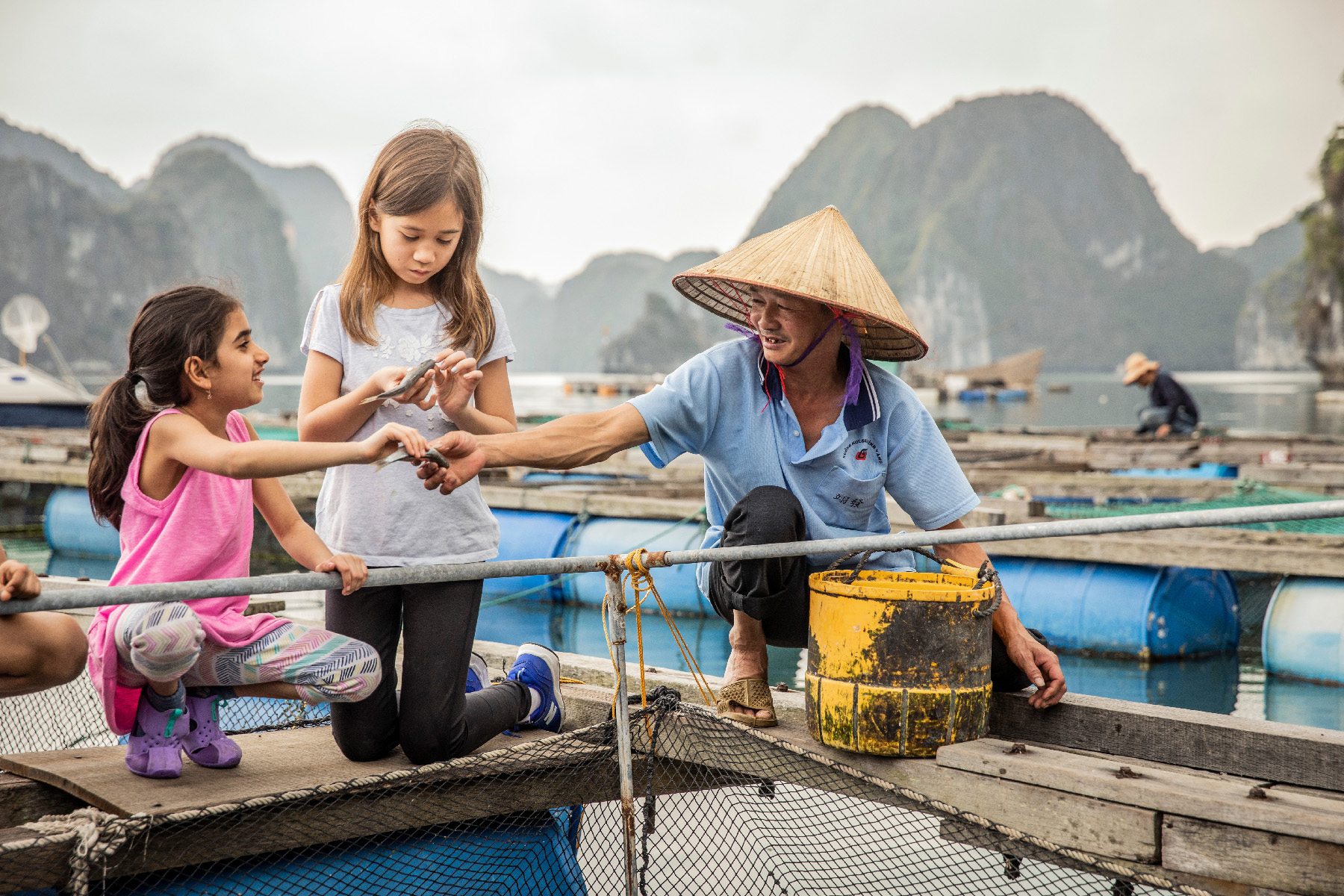 Have a pre-trip talk. Discuss what each person would like to do and seek a balance between group activities and spending time alone. Block out some quiet time when both young children and older adults can rest and relax. Let family members skip an activity that doesn't interest them or that is out of their comfort or budget zone without being judged.
Pick a destination that's good for everyone. While every family's preferences are different, some places have special appeal for people of all ages. Disney World resorts and similar family-oriented theme parks come to mind. Some families take to the sea on cruise ships, which offer activities and amenities for all ages. Some tour with companies that offer itineraries specifically geared to multigenerational travelers. Signing up for one of their trips lets you take advantage of specialized knowledge and expertise.
In a typical year, more than 10,000 grandparents and grandchildren travel with Road Scholar. Its grandparent and family adventures are organized by age groups and interests. "Grandparent Collections" range from national parks, nature and the environment to French Canada and international city discoveries.
Among intergenerational trips available from Overseas Adventure Travel are mother-daughter and grandmother-grandchild itineraries. They also offer private group departures that are tailored to the preferences of multigenerational families. OAT's African safaris are a favorite for family members seeking to share an unforgettable experience with an Ultimate Africa trip to Botswana, Zambia and Zimbabwe and animal watching in the Serengeti, the vast region of Tanzania that is home to several game preserves and the second-largest mammal migration in the world. OAT Trip Experience Leaders go out of their way to personalize details to the preferences of guests and tailor itineraries and pacing of activities to each group's interests.
Family trips offered by Intrepid Travel span the globe, from Yellowstone and Zion national parks to Scotland, India and Vietnam. They offer children opportunities to hunt for wildlife with an experienced tracker and play football with Maasai tribesman on their African tours.
G Adventures teams up with National Geographic, using its expertise in geography, storytelling, culture and other areas to run trips for families with children ages 7 and up. Chief Experience Officers who are trained to engage with young travelers and kid-friendly meal options are among their offerings.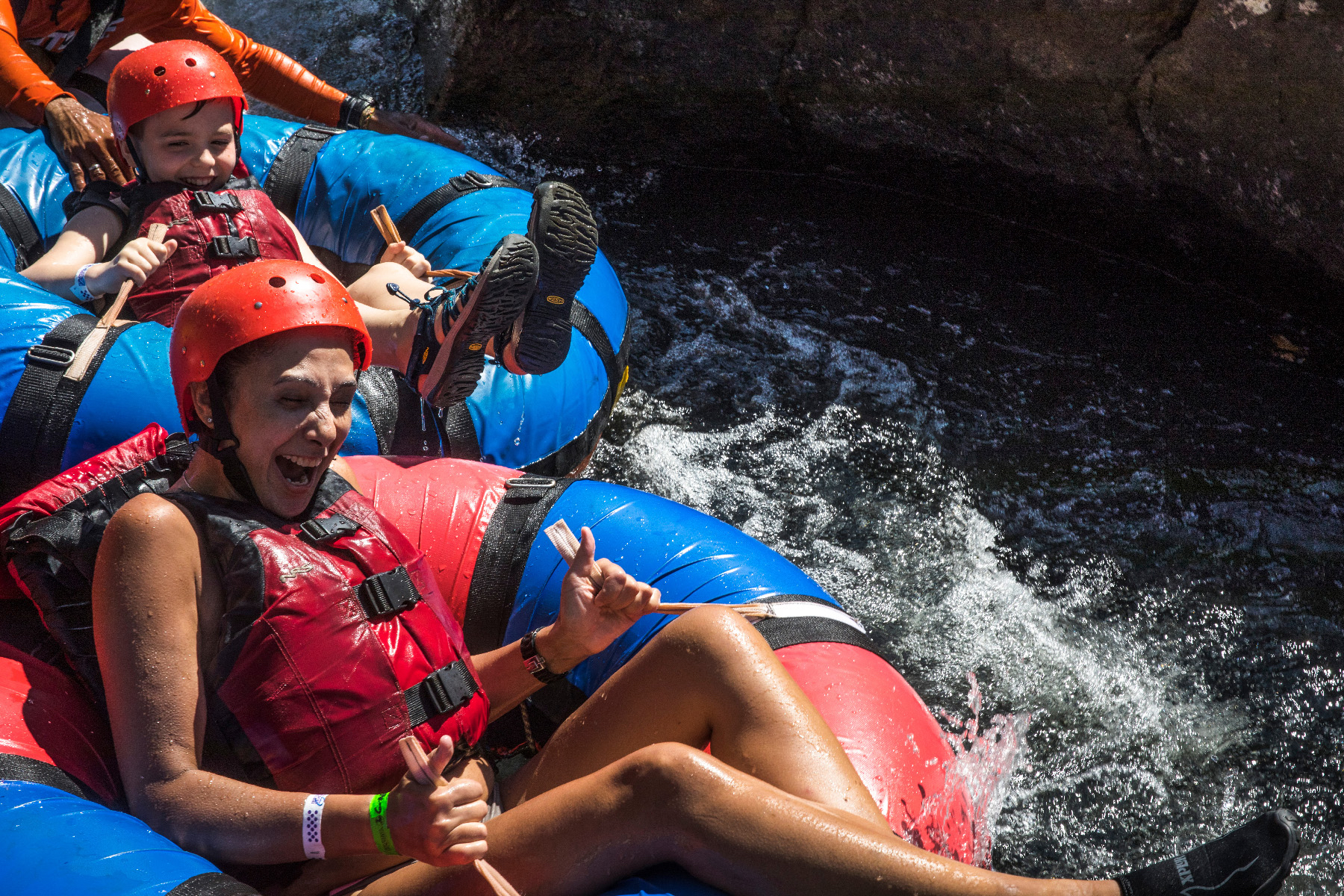 Travelstride.com is a helpful community marketplace for more information about tour groups. It lists and describes more than 50,000 group tour packages and other trips, including a number of intergenerational itineraries.
Whatever the age span of your family members, wherever in the world you'd like to visit, there probably is a choice of trips available. Those who take them are very likely to return home with shared experiences, a new sense of family closeness and a treasure-trove of fond memories.
When you go
www.roadscholar.org
www.oattravel.com
www.gadventures.com
www.travelstride.com