Thousands of Americans travel abroad yearly for medical treatment, looking to reap the benefits of high-quality health care at substantially lower costs.
However, the recent killing of two United States citizens in Mexico underscores the inherent risks associated with "medical tourism."
"Sometimes, people try to do their research [but] they don't work through certified agencies," says Jonathan Edelheit, co-founder and chairman of the Medical Tourism Association (MTA).
"What ends up happening is they choose a place that isn't safe for the lowest price that doesn't have quality or safety."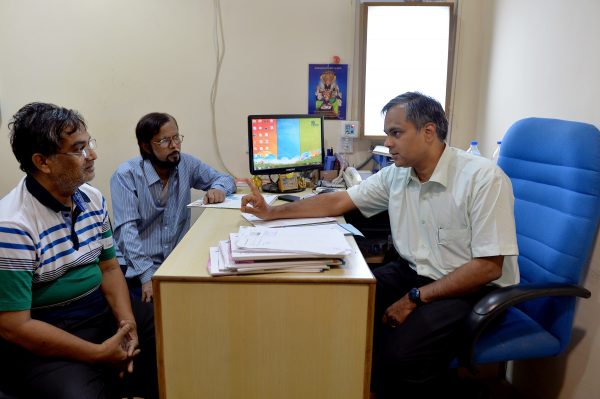 Mexican drug cartel members killed two vacationing American citizens and kidnapped two others last week while driving to Matamoros near the southern United States border.
All four travelers were African-American.
One of the travelers reportedly was scheduled for a "tummy tuck" cosmetic procedure when the group encountered the criminals.
Authorities rescued two group members and returned them safely to the United States.
In the wake of the killings, the U.S. State Department issued a Level 4: Do Not Travel warning, the system's highest alert, given the extreme violence between battling drug cartels in Matamoros.
No 'Chilling Effect'
"I think it may affect some medical tourism to Mexico," Edelheit said. "I don't think it will have any chilling effect on the industry's growth."
"The growth is substantial, and many people travel for high-quality, affordable care. Most of the industry focuses on doing business the right way," Edelheit said.
The MTA is a non-profit organization to promote awareness and best practices regarding medical travel, a $100 billion global industry.
As a rule, Edelheit said Americans prefer Mexico for medical procedures because of proximity and Mexico's high-quality, lower-cost health care.
While many areas of Mexico are generally safe for medical tourism, many rural parts of the country are crime-ridden and recommended off-limits for American travelers.
"I'm traveling with a family member in Mexico for care. I have no question of safety whatsoever. I'm going to a place with no level of alert from the Department of State," Edelheit said.
Still, the MTA "would never recommend travel to [Matamoros] for medical care because it was a Level 4 alert from the Department of State do not travel there."
"We advocate for going to safe places for high-quality care hospitals and credentialed doctors. You're doing medical tourism safely."
According to Department of State data, 25 American citizens died by homicide in Mexico between January and June 2022. The number was triple from January to December 2021.
Edelheit said many parts of Mexico are still desirable for medical tourism—Cancun, for example.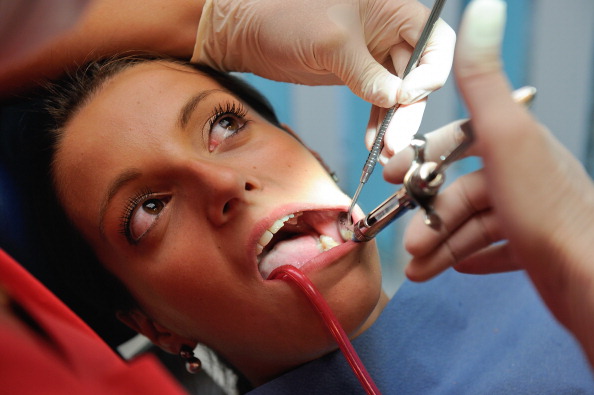 In most instances, the main factor driving medical tourism is cost. However, gaps or lack of health insurance coverage also fuel the industry.
Patients Beyond Borders reports that American medical tourists in Mexico can expect to save 40 to 60 percent on medical costs depending on the procedure.
Edelheit said many Americans travel to Mexico for dental implants, weight loss surgery, and cosmetic procedures, which are considerably more expensive in the United States.
"It's pretty substantial," Edelheit said of medical tourism volume.
"People travel because they want to be in a different country and immerse themselves in a different culture. If you do it right, you're going to the top doctor in a top facility."
Other popular destinations for American medical travelers include Thailand (50-75 percent savings), Costa Rica (45-65 percent), South Korea (30 to 45 percent), and India (60 to 90 percent), where many cardiovascular procedures take place.
Safety First
"I think people are very comfortable knowing that doctors abroad have the same skill set as people here," Edelheit told The Epoch Times. "But people need to engage in it safely and work through the right channels and organizations, so nothing unfortunate happens."
The number of medical tourists from the United States more than doubled from 750,000 in 2007 to 1.4 million in 2017, according to health-tourism.com.
Two of the safest places for medical tourism are Panama and Costa Rica, Edelheit said, but "if you feel Mexico is your destination, go to the completely safe places.
"If you're uncomfortable with Mexico, you can go to Costa Rica, which is extremely safe. This kind of thing [in Matamoros] would never happen," he said.
"You have a lot of Americans going to Latin America because they are looking for high-quality affordability. They can't afford it in the United States."
Edelheit said the price is as high as $80,000 for certain life-saving drugs in the United States, but only $2,000 in Mexico.
In Florida, a dental implant might run $60,000, but it costs only $15,000 in Costa Rica.
Edelheit said many people lack the disposable income they once had before COVID-19 while medical costs keep increasing.
"Usually, they'll have to save a couple of thousand dollars, or it wouldn't make sense [to travel abroad]," Edelheit said.
He said the four main reasons to choose medical tourism are better quality and affordability of care, access to services and shorter wait times, and the availability of treatments and medication.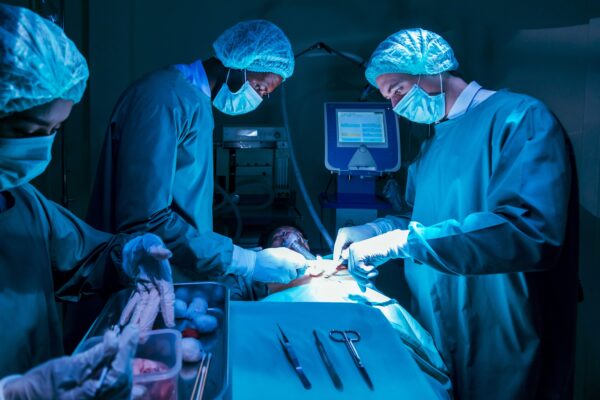 "Many people are coming into the United States—tens of thousands because they want the best health care in the world and see America as having that," Edelheit said.
"It's very safe. Millions of patients cross borders all the time. Sometimes, the worst thing is someone's luggage gets stolen from a car. But where things go wrong in medical tourism is when the medical tourist works with a disreputable agency or they make a poor choice of doctor. We see that all the time."
Edelheit said it's wise to work through an accredited medical tourism facilitator in planning a trip abroad.
A medical tourism facilitator is an organization or company that works like a concierge to take the guesswork and hassle out of medical travel.
Services include working out travel arrangements with patients and accredited hospitals and doctors before treatment or procedure and during aftercare.
Passport Medical International is one accredited medical tourism facilitator based in Vancouver, British Columbia, Canada. Company founder and CEO Travis Kraft said safety should always be high on everyone's travel itinerary.
"It is important to understand the risk of going anywhere," Kraft said. "If you're looking for trouble, you can find it wherever you go. Especially if you're going to these border towns."
"If they say don't travel, don't travel. They're saying it for a reason."
Kraft said a crucial consideration is whether the hospital, clinic, and medical staff are top quality and accredited.
"We use only a few doctors in 40 or 50 countries. We have a select few countries that we deal with, and we have a select amount of doctors that we deal with," Kraft told The Epoch Times.
"These doctors have been with us for over a decade. We want to make sure we know our partners and know them well. That takes the guesswork out of a person choosing a physician."
The Good, the Bad, and the Disreputable
Like all foreign countries, "there are certainly good places to go, and there are places that are high risk," Kraft said.
He said at least 90 percent of patients from the United States choose to go to Cancun, Mexico, or Costa Rica for medical treatment.
The company arranges to pick clients up at the airport, drive them to the hotel, and bring them to the medical facility for their first appointment.
One requirement is that patients have insurance to cover the cost of any complications that might arise from a procedure or anesthesia.
"We try to take as much off the patient's plate as possible. We know they already have anxiety about going for a medical procedure out of the country. We want to make it easy for them," Kraft said.
The company also helps clients with language barriers, currency exchange, and cultural differences.
"The whole experience is most important to us. We want to make sure that we set up for success and take as much off the plate as possible," Kraft said.
"They come to look for alternatives. That's where we come in."
Kraft viewed the tragic encounter in Matamoros as an "isolated incident" that shouldn't deter medical travel.
"Any time anything happens in Cancun or Mexico, it gets expedited in the media," he said.
Edelheit advised that when planning a medical trip, research the location, know the laws, and adhere to travel advisories.
"I've never had a problem traveling in Mexico [but] I do a tremendous amount of research—where I'm going and staying. I make sure I'm going to safe places.
"You have to be very careful, and this goes for any international travel," Edelheit said.