Kindergarteners Surprise Teacher on Her Wedding Day With Hilarious Marriage Advice
A kindergarten teacher was overjoyed when her sisters shared a surprise at her wedding ceremony: snippets of hilarious marriage advice from some of her very own students. The sweet, funny one-liners had the bride in tears.
Emily Godwin and Josh Tryon, both 26, tied the knot on May 14 at Unity Village, Missouri. The matrons of honor were Emily's two older sisters, who'd put their heads together before the wedding for a special surprise.
In a clip shared on Instagram by Katie Johnson of Katiejofilms, the sisters share the kindergarteners' pearls of wisdom.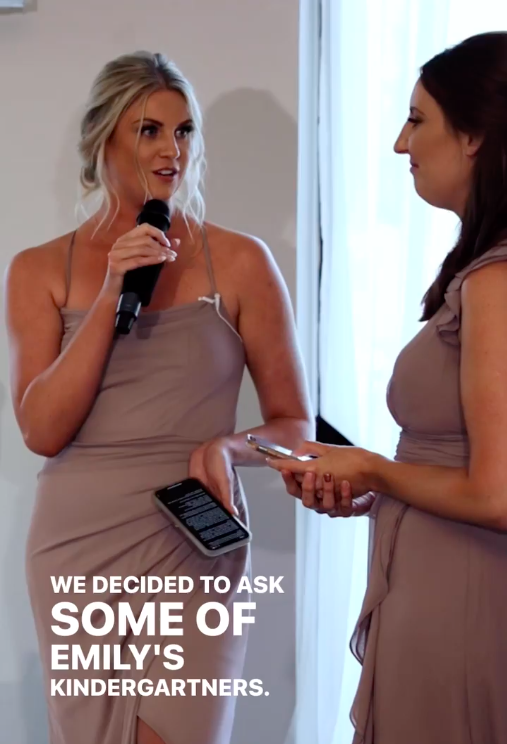 "Carter says, 'Be nice to your husband and your kid,'" the grinning pair begin. "Phoebe says, 'Have a marriage kiss!'
"Easton said, 'She will be pretty when she grows up.' Evelyn said, 'Respect, and have children!'"
Listening to this, Emily was blown away. "With each advice, their beautiful little personalities showed through perfectly," she told The Epoch Times.
Needless to say, picking her favorite one was hard; however, she said Easton's advice really stood out to her. "I really can't wait to be pretty … 'when I grow up!'" she said.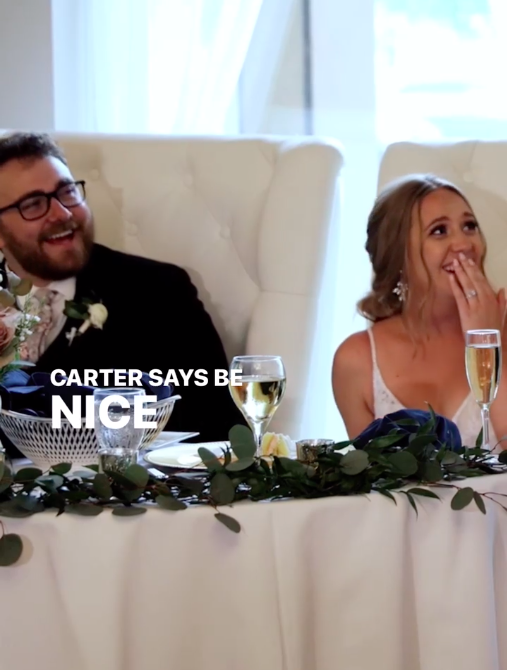 Emily's sister Regan Rainbolt, 28, is an eighth-grade teacher in the same school district as Emily. Meanwhile, Stephany Timmons, 37, is a nurse for a hospital in Merriam. The close-knit, Kansas-native trio all live nearby in their home state and love spending time with each other.
As for the surprise, when Regan approached Emily's colleagues, the plan took off.
"My team and I are super close, so they were more than willing to help out," said Emily. "My team pulled a couple kids at recess and were able to record some of their hilarious responses!"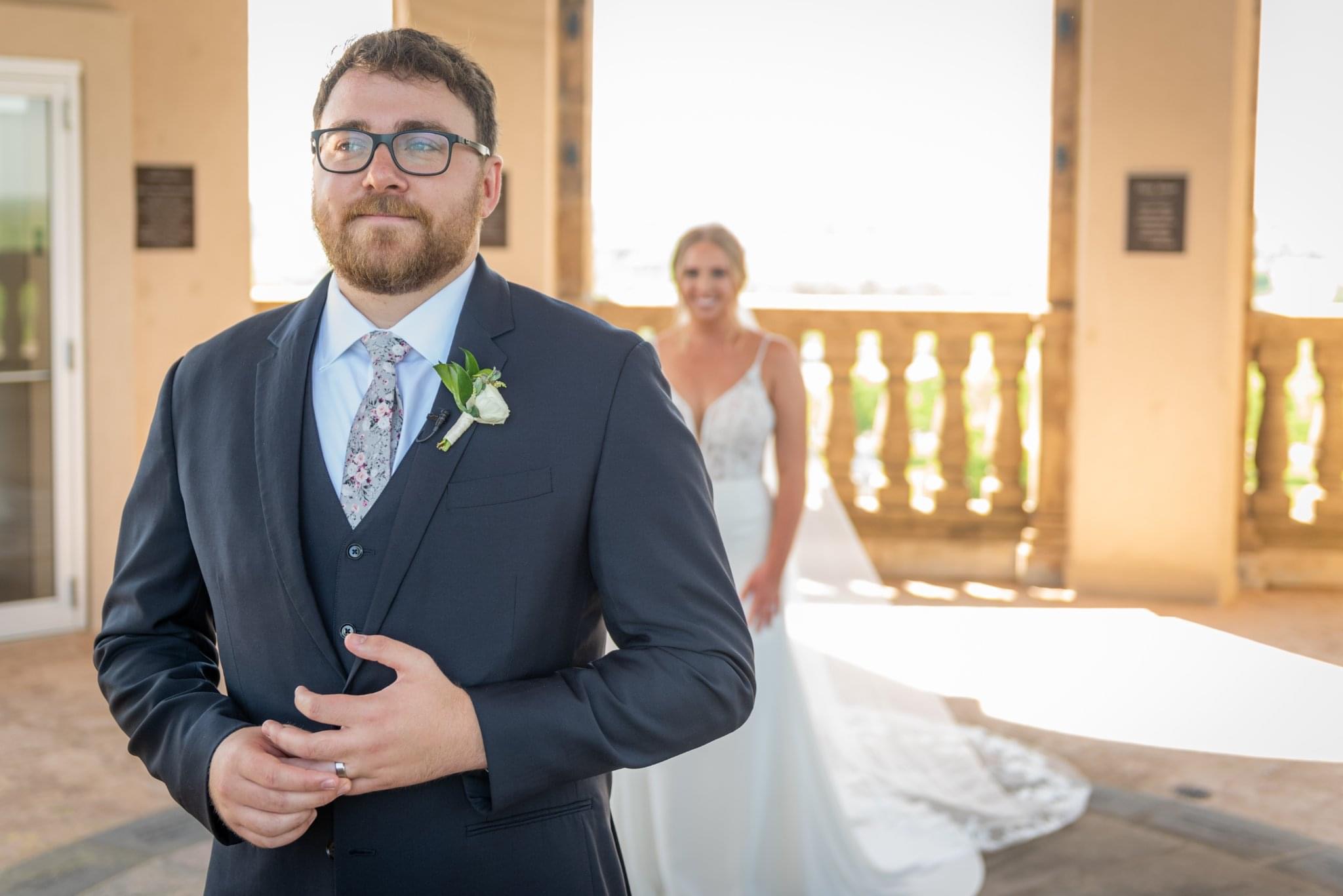 For Emily, this surprise really meant a lot, as it was her "secret dream" to make her students a part of the wedding. Though she hadn't told anyone about it, she believes that her sisters might have read her mind.
"With the year coming to an end soon, I was already feeling emotional about sending my little family on," she explained. "So, when I heard their advice, I completely lost it and started crying.
"The love teachers have for their students, past, and present, is out of this world!"
Guests loved the kindergarteners' advice, said Emily. Meanwhile, her husband, Josh, while comforting his bride through her happy tears, also recognized some of the children's names, having met them through school functions.
"He first couldn't believe it was real, and thought they had great advice," she said.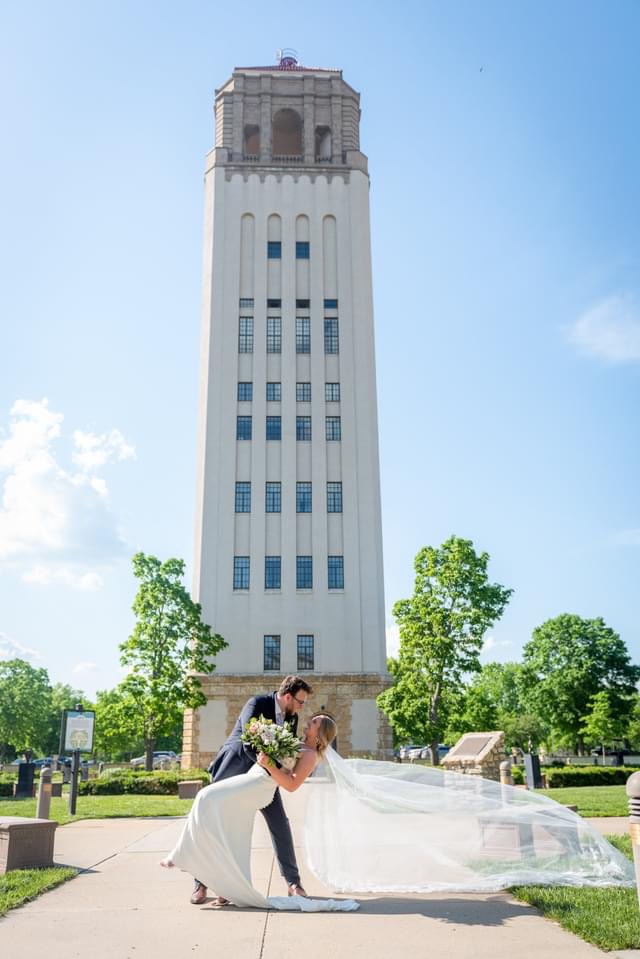 The newlyweds met through mutual friends while studying at Kansas State University. But in the early days, Emily, who was smitten by Josh, was forced to admire her future husband from afar.
"He was very quiet, already in a relationship, didn't say much … you could say it was a great start!" she told The Epoch Times. "I remember the day one of my roommates told me he was out of his previous relationship, I was thrilled that, finally, I had a chance."
After a few months of getting to know one another and hanging out with and without their friend's group, romance blossomed. "He asked me to be his girlfriend right under Delicate Arch in Utah on July 3, 2018," Emily recollected.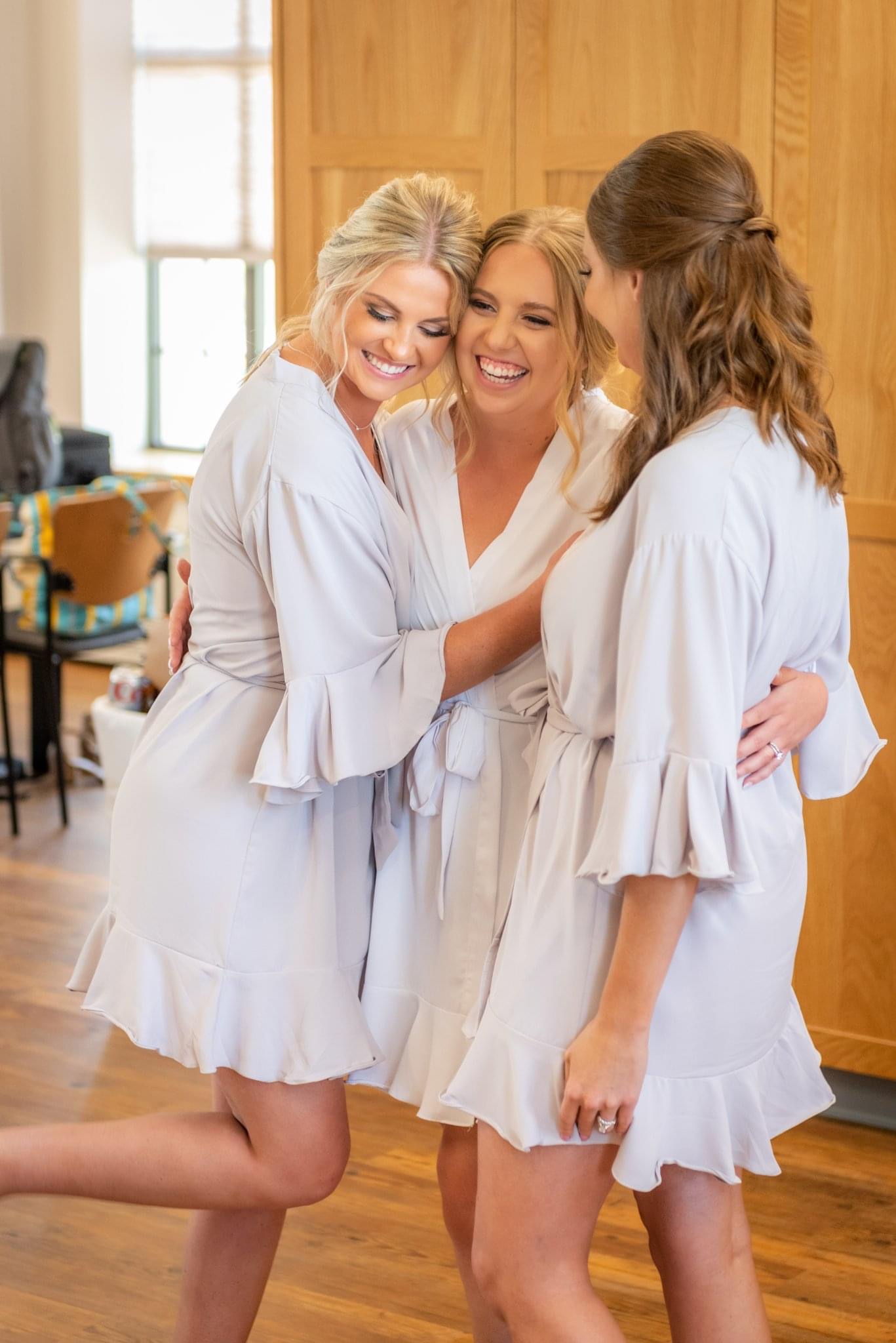 After graduation, Emily started teaching kindergarten in her hometown of Shawnee, Kansas. She and Josh, a controls engineer at a top Kansas City engineering firm, moved nearby to De Soto in the fall of 2021.
"I'm always so proud of how hard he works and how far he has come," Emily said of her husband.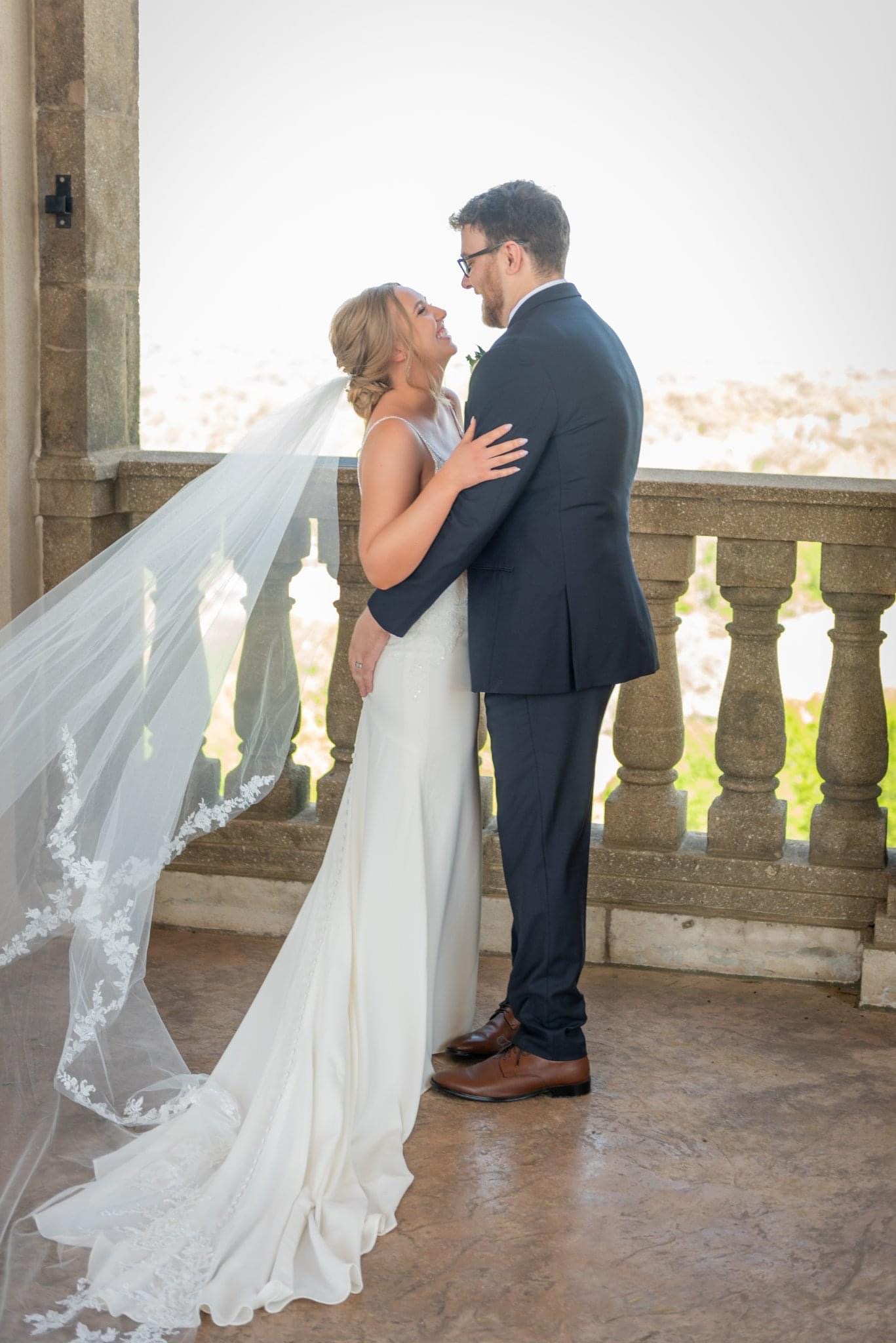 Recalling the special day that she got married to Josh, she said: "One of my favorite parts was the first hug we shared after the ceremony.
"I just felt like we were both so relieved from the stress of the morning, and were so happy to finally be married! I also loved our first look; it was so special because it was on top of the tower we were getting ready in, and it was just us."
The marriage advice from her kindergarteners was the perfect addition to a perfect day, and Emily returns the love, multiplied.
"There are some great teachers out there who never stop thinking about you, no matter how old you get," she said. "We will always wish you the best and be cheering for you, no matter what direction life takes you."
Watch the special video:
(Courtesy of Katiejo_films via Emily Tryon)
Share your stories with us at emg.inspired@epochtimes.com, and continue to get your daily dose of inspiration by signing up for the Inspired newsletter at TheEpochTimes.com/newsletter