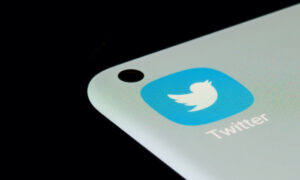 LOS ANGELES—The Los Angeles County District Attorney's Office announced June 6 it will no longer post news or other content on Twitter, citing "unchecked vitriol" on the social media platform, including in comments on the office's page.
"As a prosecutor's office, we uphold the principles of justice, fairness, and equality for all," according to a statement released Tuesday. "The rise in unchecked vitriol targeting marginalized communities, false information, lack of community guideline enforcement, or mechanisms to otherwise address these issues, has left us with no other choice."
The office noted that it "remains committed to transparency and accessibility" and it will continue to post its content on Instagram, Facebook, TikTok, and LinkedIn, along with its website.
"While we respect the principles of the First Amendment, we also recognize that the comments regularly posted on our Twitter page have violated not only our own standards of conduct, but have had the potential to harm members of our community. As a government agency, we have a duty to promote a safe and inclusive environment, and are unwilling to serve as a space for the dissemination of harmful and hateful content."