LIVE 12 PM ET: Steve Bannon Surrenders to Court Over New Charges; Seattle Teachers Go On Strike for Higher Pay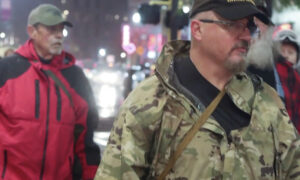 Former Attorney General William Barr weighs in on what he thinks is next in the DOJ-Trump saga. This, while an ex-FBI official says a key document might be thrown out entirely.
The founder of the oath keepers is set to go on trial for his alleged January 6th involvement. He wanted to change lawyers this week, but the judge had different plans.
In Washington state, it would have been the first day of school yesterday. But public school teachers in Seattle went on strike to demand higher pay, staffing ratios, and better working conditions.