LIVE NOW: Judge Okays Environmental Law Against Immigration Policies; Oregon Plans for Universal Healthcare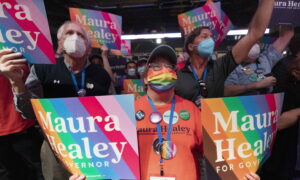 A judge green-lights a lawsuit using environmental law to challenge President Biden's immigration policies. What's at the heart of the argument?
Massachusetts holds its Primary Election today. We take a look at the candidates in the race for Governor.
Infighting within Black Lives Matter. A grassroots chapter is accusing the head of the global foundation of stealing millions in donations. We hear from the president of an alternative to BLM who puts this into context.