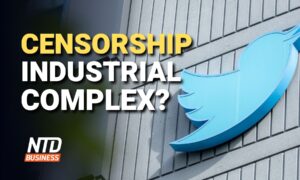 Two journalists testify before Congress today, on what they call a "censorship-industrial complex." What did they reveal?
The CEO of Norfolk Southern, in the hot seat. Senators grilled him over the chemical-carrying train that derailed last month. What does he have to say for himself?
JPMorgan sues a former senior banker over his ties to sex trafficker Jeffrey Epstein. What could it mean for a different lawsuit directed at JPMorgan?
Sony takes action against Microsoft over worries the company is gaining control in the gaming industry.
President Biden releases his budget proposal today. He is planning on taxing the rich to cut the federal deficit.
Car thieves are going wild in the United States—stealing over 1 million vehicles last year. Which state saw the biggest surge?
The largest home show in the United States showcases consumer innovations that can make people's lives easier.