Submitted by Teresa Todt, Illinois
My Grandma Edith's home was warm and inviting. But what I remember most are the mouthwatering smells coming from her oven.
I recall fondly the knotty pine paneling on the walls in her kitchen and the large round table positioned in the middle of the room. On days I would walk to her house after school, I would often find her sitting at that table sipping instant iced tea, her favorite drink, from a tall glass. The day would be perfect if I also discovered a freshly baked batch of her banana cookies cooling on the countertop.
Grandma worked outside of her home at a time when most women did not. Several mornings a week, she would be up before dawn, headed for the local restaurant she and Grandpa owned. Art's Motel and Restaurant was quite a famous landmark on old Route 66 in Farmersville, Illinois.
There, she would prepare several of her famous pies, rolling dough and shaping crusts into works of art. Her soft pies were my favorite, and she made them all: banana cream, lemon, butterscotch, and coconut cream, each one piled high with light meringue toasted to perfection. My mom told me customers would drive more than 25 miles just to have a piece of her mother's delectable pies, only after an order of her famous fried chicken. Twenty-five miles was quite a trek back in the '40s!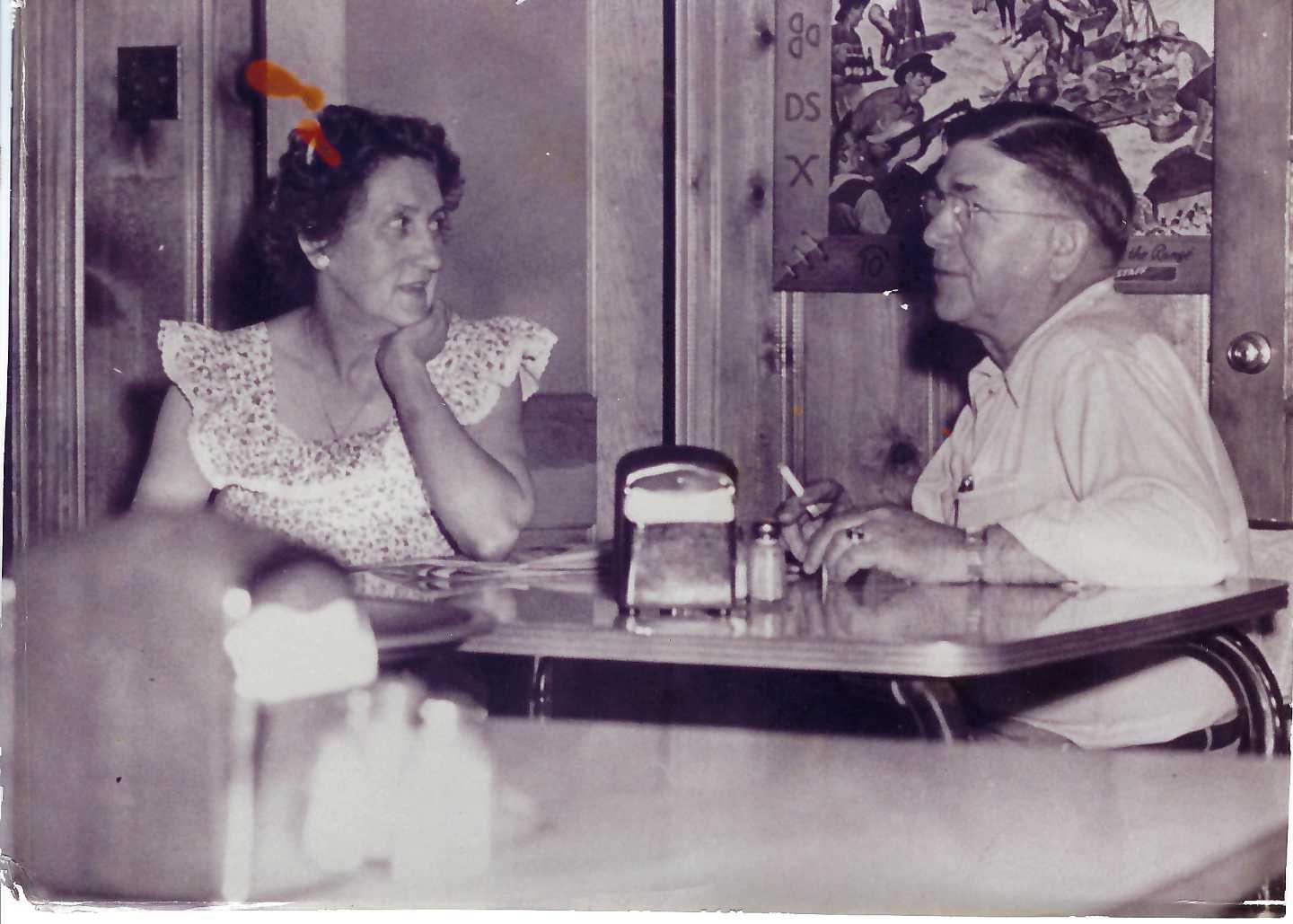 After midnight Mass on Christmas Eve, my family would arrive at Grandma's house, where a breakfast of eggs, bacon, and pastries galore would cover her long rectangular dining room table. This table was reserved for special occasions, and Christmas was the most special of all. To this day, I've never seen or tasted a fried egg as pretty or as delicious as Grandma's. The edges resembled crocheted doilies, with designs in intricate detail, crisp and full of flavor.
I loved everything Grandma Edith prepared in her kitchen, but her banana cookies were my all-time favorite. And not just mine. Grandma's large family, and especially her grandkids, made those cookies disappear as fast as she pulled them from the oven.
Grandma touched lots of lives over her 80-plus years, and she had a unique way of making each one of her many grandchildren feel loved and special. She was ahead of her time in many ways, but to a young child, she was simply Grandma, someone who loved me unconditionally and taught me many things throughout my lifetime. She's still teaching me today.
Her freshly baked banana cookies were just one of the ways in which she shared her love with family and friends. She readily shared her recipe with anyone who asked, so her famous cookies live on. And every time I bake a batch, most recently for my grandsons, I remember the love inside those knotty pine walls and my sweet Grandma baking yet another batch for those she loved.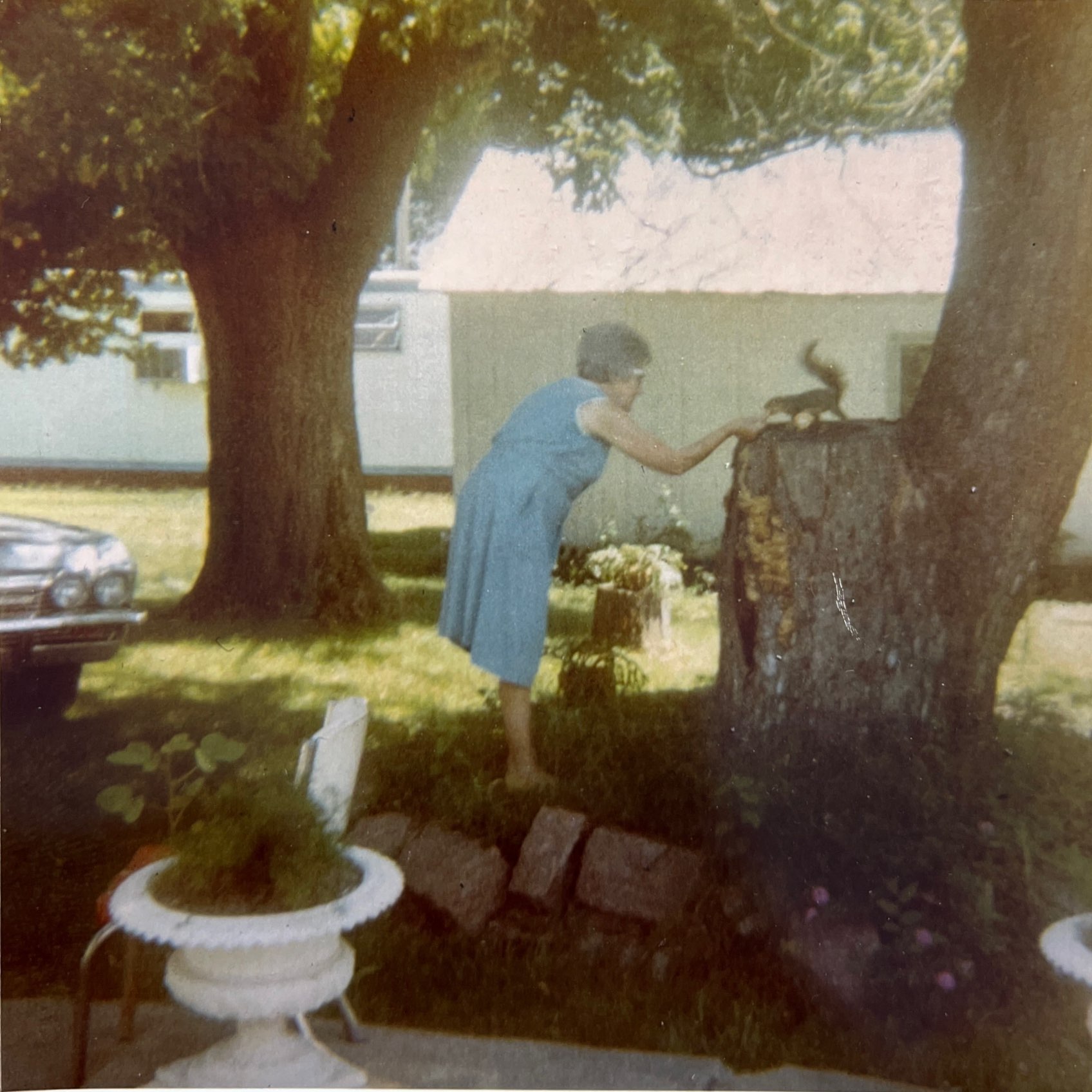 Grandma Edith's Banana Cookies
Makes about 30 cookies
2 1/4 cups flour
2 teaspoons baking powder
1/4 teaspoon baking soda
Pinch of salt
2/3 cup butter, softened
1 1/4 cup sugar
1 teaspoon vanilla extract
2 eggs
1 cup mashed ripe bananas
Preheat oven to 400 degrees F. Lightly butter a cookie sheet.
Sift flour, baking powder, baking soda, and salt together and set aside.
In a separate bowl, use a hand mixer to beat butter, sugar, vanilla, and eggs until creamy. Stir in mashed bananas.
Add dry ingredients to wet, and stir just enough to mix together. Do not overmix.
Drop batter by rounded teaspoon onto prepared cookie sheet. Bake 8 to 10 minutes. Let stand several minutes before removing to a cooling rack.
___________________________
Do you have a treasured family recipe that holds a special place in your family history, heritage, or traditions? We would be honored if you would share it with us.
Along with the recipe, tell us its story—who gave it to you, its journey through the generations, and the personal meanings and memories it carries. Is it a special occasion dish or an everyday family favorite? Does it connect you to your cultural heritage or to a certain loved one?
How have you kept the recipe alive, and why is it important to you to do so?
Send your recipe and comments, along with your full name, state, and contact information, to home@epochtimes.com, or mail it to: Home, The Epoch Times, 229 W. 28th St., Floor 7, New York, NY 10001.