Magical Realism Dealing With Loss and Life
I wanted to like this book from the beginning. I was hooked on the fact that it takes place in Italy during the summer. What's not to love.
I learned it was about a strong mother-daughter relationship. I also learned it was about loss. I had a mother; I have a daughter.
The main protagonist, Katy Silver, is 30 when we meet her. When my daughter, Sophia, turned 30 we traveled to Savannah, Georgia, to celebrate her birthday. We created such memories for both of us.
For Katy, she was looking forward to a mother-daughter trip. Then she loses her mother.
When I was in my 20s, my mother gave me a touching compliment over coffee one afternoon. "You are my daughter, but you are also a lovely young woman and I am glad to know you."
It was an acknowledgement of me as a separate person: not only my mother's daughter, but my own woman.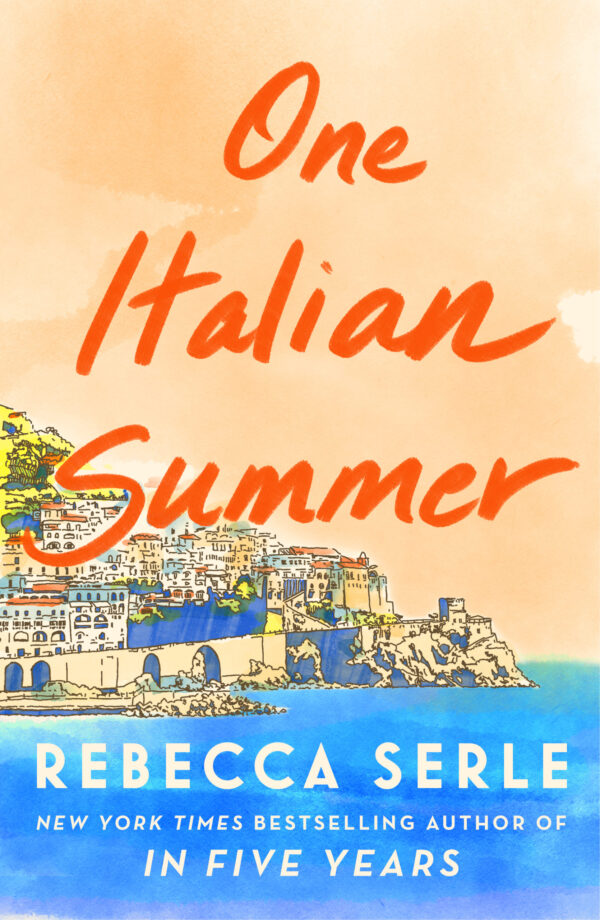 These are the dominant themes in Rebecca Serle's new novel: exploring powerful mother-daughter bonds at the same time celebrating one's own individuality and what all that means, particularly when one is grieving. 
On to Positano
Katy's beloved mother Carol has died from cancer. Grief grips her tightly.  She is not eating. She is numb. Her husband Eric is unable to console her.
What of the planned trip to Italy? Her mother had wanted to retrace her route for her daughter when Carol visited Positano at Katy's age.
Impulsively, Katy decides to go on her own, without her husband, without her precious mother, only with her memories, her vulnerabilities, her fears and her deep sense of loss.
She's never traveled by herself, even on a weekend. She's emotionally distraught. But that is about to change.
Once at the Hotel Poseidon in Positano, Italy, she finds herself almost immediately refreshed by the visual splendor of the place, the warmth of the sun, the glistening blue sea that surrounds this cliffside village, the serenity of summer, and the charming and welcoming staff. It's magical.
Delectable Descriptions
The ambiance of breakfast at "Il Tridente" on the terrace awakens all her senses. Added to the menu, she meets an American businessman: smart, engaging, and easy on the eyes.
Will a new romance bloom with an uncertain marriage at home?
She begins to explore her new luscious surroundings, the little quaint shops, the beaches, the ancient paths that take her high above the town leaving her sun-drenched but smiling.
Katy is starting to come back to life.
Her appetite is at times insatiable. She fills her aching heart and body with nourishment. Serle's has a knack for bringing the reader right to the table for that fresh tomato salad, warm bread dipped in olive oil, glass of wine, or berry torte.
We can see Katy and what she's wearing: designer fashions from high-end boutiques. She has led a pampered life.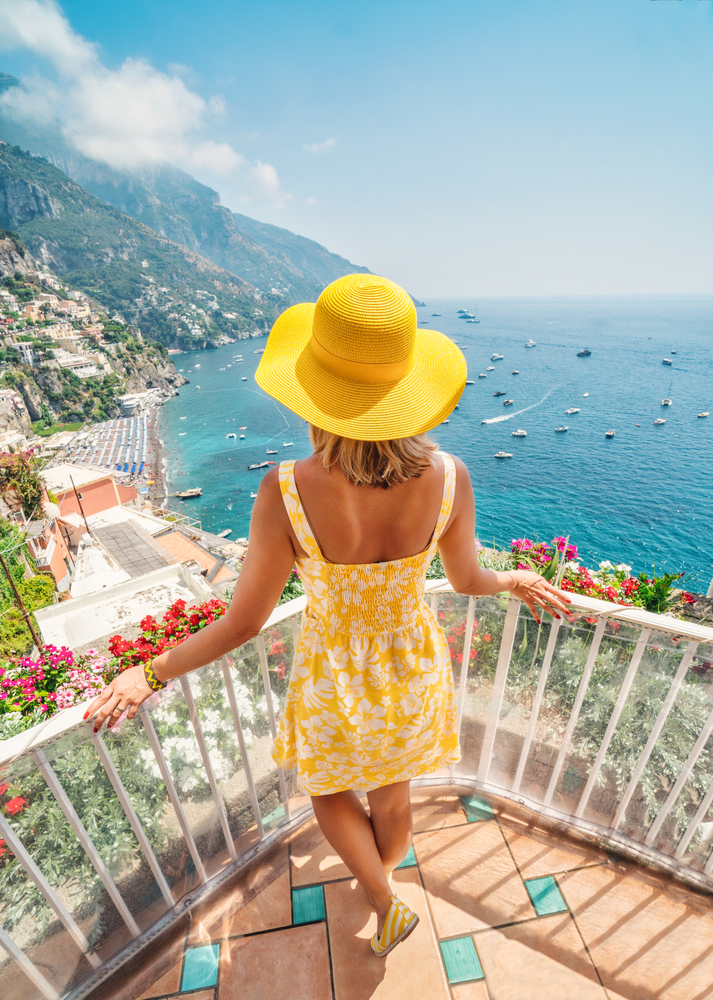 Meeting Her Mother
And then the unexpected happens. The unexplainable vision that literally causes her to black out in the hotel lobby.
Katy sees her mother, Carol. Not the woman in her 60s that she has recently lost. But Carol when she was 30, a young, vibrant, effervescent woman sauntering through the hotel. She's beautiful. She's radiant. She is light in Katy's darkness.
Katy asks for no explanations. She has her mother back although this young woman does not recognize her. They become instant friends and the days ahead are filled with adventures and many moments of quiet reflection and sharing.
Their lives become more intertwined. Katy recognizes in Carol a young woman, like herself, trying to make her way, find her niche in the world, and form lasting, loving relationships.
Katy begins to write her own narrative, a narrative outside of her mother's influence. This young Carol becomes a mentor, a guide to self-discovery, a healer of sorts.
And the new young man in her life? What role does he play?
No spoilers but the story has a midway twist. When this happens, Katy is bearing the unbearable again. Will bonds be broken or strengthened and at what cost?
Critic's Corner
This is a quick read. Lovely as a beach read (preferably on the Amalfi Coast in Italy).
Katy has been spoiled. She seems indifferent to her husband. Some may find her selfish and emotionally immature, but she is authentic. She's real.
When Katy meets Carol as a young woman, what are readers to conclude? Is this a dream? A hallucination? Is Katy having a mental breakdown? Is this a time travel theme or parallel universe?
For the author, it is a literary genre: magical realism. In other words, it happened. There are blurred lines between fantasy and reality. Don't fight Carol's resurrection. Suspension of disbelief is required.
This is a feel-good story. It's an emotional story. It is enchanting escapism that doesn't have to be logically explained to enjoy.
This is also a transcendent story about grief, about the love that binds, and ultimately about finding your way forward after loss. It's about restoration and renewal and about giving yourself approval to embrace happiness again.
There's a tantalizing timeliness to it, appropriate for Positano where so little has changed.
I do like this book.
'One Italian Summer'
By Rebecca Serle
Atria Books, March 2022
Hardcover: 272 pages