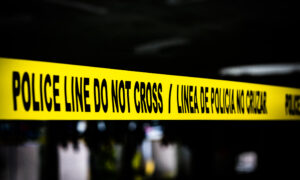 SAN YSIDRO, Calif.—A homicide investigation is underway March 9 after a man was stabbed and killed near a San Ysidro gas station.
Just after 2:20 a.m. Wednesday, the San Diego Police Department received a call stating a man was stabbed near a gas station in the 300 block of East San Ysidro Boulevard.
Officers arrived and found the man with at least one stab wound to his chest, he was taken to a hospital where he died, according to police.
Police say the man, believed to be in his 20s or 30s, was stabbed at a nearby vacant building in the 100 block of Center Street before he walked to the gas station parking lot.
It is still unknown what led up to the man being stabbed.
The department's Homicide Detectives were searching the area for any physical evidence, surveillance video, or any witnesses.
Anyone with information regarding this incident is encouraged to call the Homicide Unit at 619- 531-2293 or Crime Stoppers at 888-580-8477.