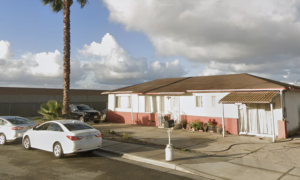 SAN DIEGO—A 27-year-old man was seriously wounded March 4 when he was shot in the neck in the Otay Mesa neighborhood, police said.
San Diego Police Department officers responded at 6:07 a.m. Saturday in the 1700 block of Cactus Road to a report of an assault with a deadly weapon, Officer David O'Brien said.
The victim was found lying in the street suffering from a single gunshot wound to the neck and was rushed to a hospital in serious condition, the officer said.
He was uncooperative with officers and refused to provide a statement regarding the incident, O'Brien said.
No witnesses were located and the suspect was being sought by police.
The department's Southern Division officers were investigating the shooting.