Morgan Hoffman Returns to PGA While Battling Muscular Dystrophy
Morgan Hoffman played on the PGA Tour for the first time since October 2019, at The RBC Heritage at Harbour Town Golf Links in Hilton Head, South Carolina, during the first two rounds Thursday and Friday. He announced in December 2017 that he was diagnosed with facioscapulohumeral muscular dystrophy.
With no cure through modern medicine, Hoffman and his wife, Chelsea, set out to Nepal and eventually settled in Costa Rica to find "original medicine."
"Now that I'm having some success with my health, I can show people what I've done to heal something that has been deemed incurable, how to do it naturally," said Hoffman. I think there's many paths to health."
"My right [pectoral muscle] was the worst—it got down to my ribs, where all you could see was bone," added Hoffman. "My muscles ever since I went to Nepal about four years ago, they've been slowly getting better. There hasn't been any more atrophy, which has been amazing."
"It's really exciting to give advice to someone, and to say that there's not just one way, because I've found there's so many."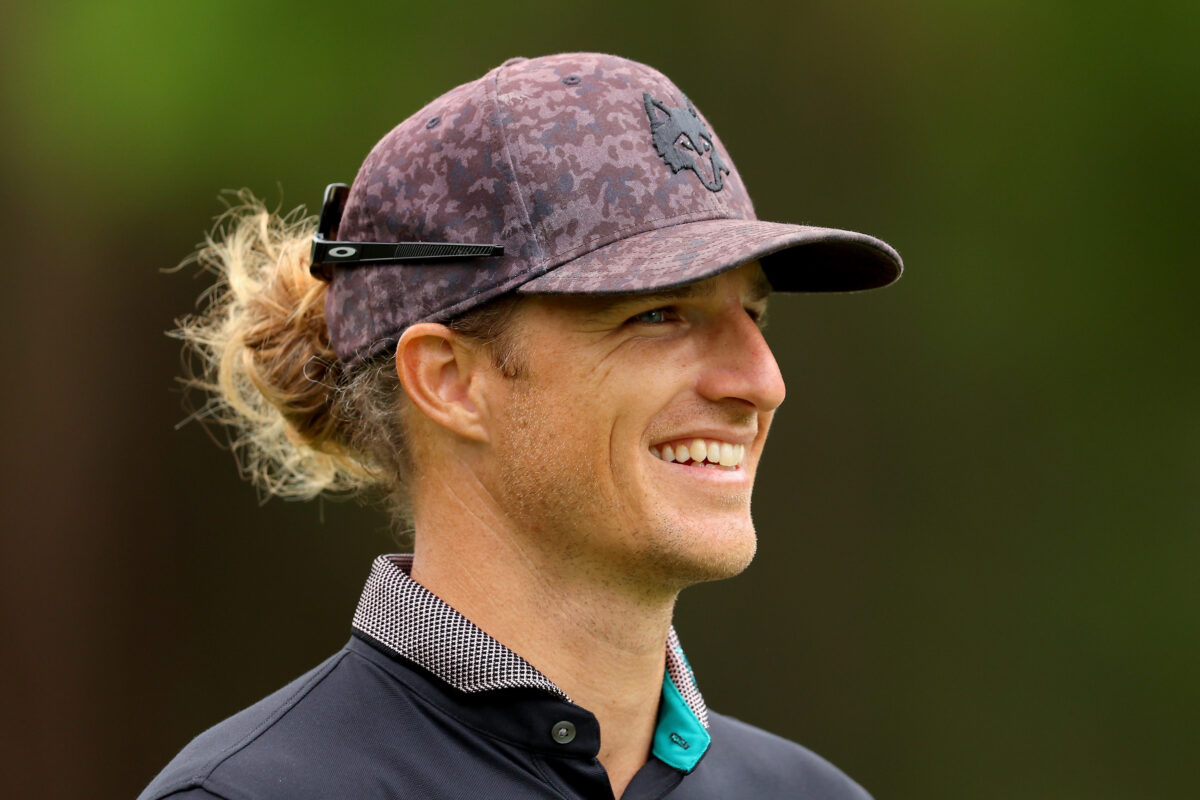 Hoffman stated that his health now is "good. Back in the gym every day, and getting stronger. It feels feels really solid and very exciting. The excitement of seeing muscle fire again right now."
Shooting an even par score of 71 in the first round, Hoffman said, "The game didn't feel anywhere near as bad as I thought it was."
Hoffman is using the first of three "major medical extensions" remaining in his return to the PGA, where he will need to earn 238.42 FED EX points to maintain full PGA tour status; thus would require a two-way tie for second or better.
Nonetheless, the 32-year-old was all smiles at the press conference following the first round.
"Golf has always been something that I loved, I wanted it to be fun again," said the once highly touted athlete. "I've always put a lot of pressure on myself. This was the reason why I didn't reach my potential."
"I don't think I'm special in any way. I've been put in this position for a reason," said Hoffman. "I just want to help people believe in themselves and get through really anything that they're going through."
His foundation, the Morgan Hoffman Foundation, "has been our goal for the last four years to build this Health and Wellness Center down in Costa Rica."
Hoffman was raised in Wyckoff, New Jersey, and won two consecutive New Jersey state championships. In pursuit of improving his game, he moved to the International Junior Golf Academy in Hilton Head, South Carolina.
Playing two years at Oklahoma State University, Hoffman won three tournaments in his freshman year, and reached number one in the World Amateur Golf Ranking in 2009; he would also compete in The Walker Cup that year.
Following entry into the 2010 U.S. Open, Hoffmann left college early, turning professional, and tied for 29th in his first professional major at the 2012 U.S. Open.
Hoffmann competed that year on the Web.com starting the season without status, receiving sponsor exemptions and qualifiers.
Playing in 13 events, Hoffman eventually finished 19th on the money list, earning a PGA Tour card in 2017. His best finish was a tie for second that year at The Honda Classic.
Longtime friend and professional golfer Rickie Fowler, from Oklahoma State, said of Hoffman's return, "It's been awesome. You know, there was a couple-year stretch where I didn't see him a whole lot. I let him go off and do his thing, he was on a bit of a journey. So, it's good to have Hoff back in my life. He's someone that's just fun to be around. Good energy."
Hoffman added that he was "excited about the process" of his return; "the comradery and welcoming" of his peers was "really special."
In the second round on Friday, Hoffman shot one-over par 72, and is right on the edge of the cut line, with the average score moving from 70.37 in the first round to 72.8 Friday with nearly 30 players remaining.
The conditions were difficult with blustery winds, as Hoffman was able to make birdies on his first hole and holes 10, and 2; he would bogey hole 12, 14, and his final hole on 9.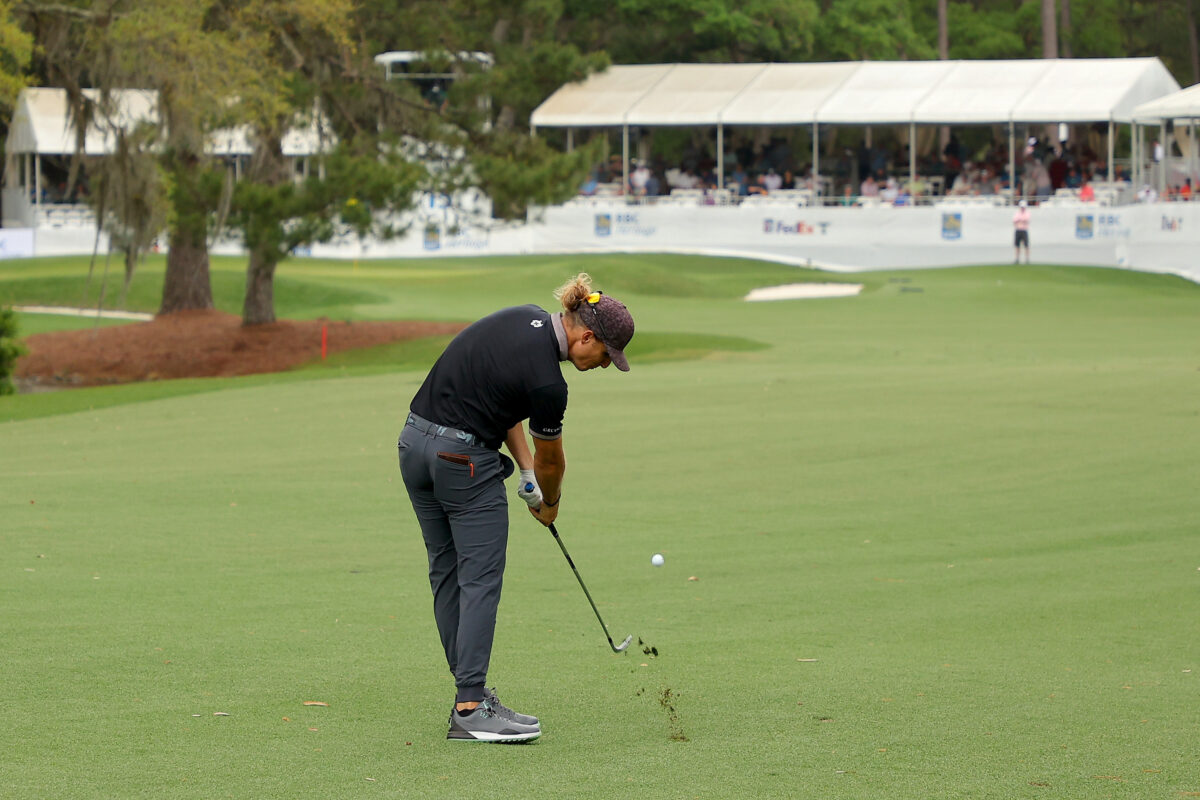 Hoffman hit 7 of 14 fairways, 9 of 18 greens in regulation, and had 27 putts. He awaits the results of the remaining 30 of 130 competitors in the second round, but will likely just miss the cut.
"It's been fun. I've had an amazing time," Hoffman contemplated. "Obviously I want to play well, but whatever happens it is already a success."