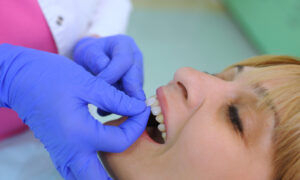 By Emma Patch
From Kiplinger's Personal Finance
Looking for dental care they can afford, many Americans travel abroad.
In fact, dental care is the number one driver for American medical tourism, accounting for more than two-thirds of medical travel, says Josef Woodman, CEO of Patients Beyond Borders, a medical tourism consulting agency.
So where do Americans, particularly those without dental insurance, go for dental care that doesn't break the bank?
Mexico
Popular for its high-quality care, low costs and relatively easy access from much of the United States, Mexico tops the list as the go-to destination for dental tourism.
Los Algodones, Mexico, also known as "Molar City," has become home to clinics with affordable care favored by American travelers. Even during the pandemic, Americans could get dental care there when much of the industry in the United States came to a halt. Clinics in Tijuana are popular as well.
In Mexico, American travelers can save anywhere from 60 percent to 80 percent on popular dental procedures. For example, the average cost of dental implants in Mexico is $1,190 per tooth, compared with $3,822 in the States, according to Medical Departures, a medical tourism agency and comparison website. The site also reports that dentures in Mexico average about $660, compared with an average of $1,800 in the United States, and dental veneers average $495 per tooth, compared with an average of more than $1,200 in the United States.
And the popular "all-on-4" procedure—which refers to "all" teeth being supported "on four" dental implants—goes for an average of nearly $25,000 in the states, but it averages just over $8,000 in Mexico.
Hungary
When it comes to dental tourism, what Mexico is to Americans, Hungary is to Europeans. But that doesn't mean Americans can't take advantage of the high-quality, low-cost dental care Hungary offers. Round-trip flights to Budapest, a hotspot for dental tourism that's also home to world-famous thermal spas, have recently gone for as low as $425 from major U.S. cities.
In Hungary, American travelers can save anywhere from 30 percent to 80 percent on popular dental procedures. For example, dental implants in Budapest were recently available for about $2,200 per tooth. Dentures in Hungary go for about $580, and dental veneers go for about $300 to $400 per tooth. Meanwhile, crowns go for anywhere from $210 to $420 each, compared with $1,430 on average in the United States.
(Emma Patch is a staff writer at Kiplinger's Personal Finance magazine. For more on this and similar money topics, visit Kiplinger.com.)
©2023 The Kiplinger Washington Editors, Inc. Distributed by Tribune Content Agency, LLC.
The Epoch Times Copyright © 2022 The views and opinions expressed are those of the authors. They are meant for general informational purposes only and should not be construed or interpreted as a recommendation or solicitation. The Epoch Times does not provide investment, tax, legal, financial planning, estate planning, or any other personal finance advice. The Epoch Times holds no liability for the accuracy or timeliness of the information provided.