New Zealand to End Quarantine Rules, Reopen Borders
The New Zealand government announced Thursday it will end its quarantine requirements for incoming travelers and carry out a phased reopening of its borders.
The country has been imposing strict border controls for much of the past two years due to the COVID-19 pandemic. Most incoming travelers have been required to quarantine for 10 days in a hotel room run by the military. The requirement was creating a bottleneck at the border.
The latest changes mean that COVID-19 vaccinated New Zealanders returning from Australia will no longer need to go into quarantine from Feb. 27.
Also, COVID-19 vaccinated New Zealanders returning from countries other than Australia can enter by March 13 without quarantine. The same applies to foreign vaccinated skilled workers, as well as travelers on working holiday schemes.
Up to 5,000 international students will be allowed to enter the country without quarantine starting April 12. By then, offshore temporary visa holders with a valid visa can also enter.
By July, all tourists from Australia and other visa-free countries who are fully vaccinated will be allowed in without quarantine.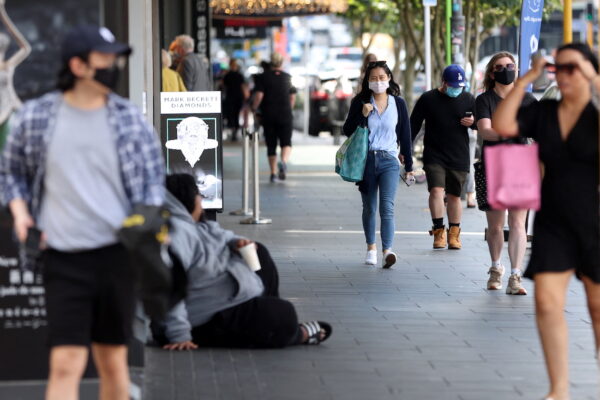 But most tourists and other visa categories, including student visas, will need to wait until October before they can enter the country without a quarantine stay.
Despite not needing to quarantine, travelers will still be required to self-isolate for 10 days.
Meanwhile, all unvaccinated travelers, including those who don't meet New Zealand's vaccination requirements, but are otherwise eligible to enter the country, will still be required to enter quarantine.
Opening borders in a managed way would allow people to reunite and help fill workforce shortages while ensuring the healthcare system could manage an expected increase in cases, Prime Minister Jacinda Ardern said.
"Our strategy with Omicron is to slow the spread, and our borders are part of that," she told a business audience in Auckland. The highly contagious variant of the virus currently dominant around the world was recently detected in New Zealand, and case numbers are slowly mounting.
Reuters contributed to this report.