No Miracle Cure Is Greater Than Love
PG | 1h 32min | Drama, Fantasy | 2021
In the town of Pine Mills, Oregon, legend has it that a tall, shadowy figure emerges from the waters with fire on his chest and hope in his eyes. That's how David Oyelowo's fairy tale-like movie "The Water Man" begins.
Gunner Boone, 11, (Lonnie Chavis) is a highly intelligent graphic-novel nerd, drawing, sketching, imagining, and creating mysterious plots and subplots, around his own literary creation: the character Detective Knox. Gunner would rather hang out in a bookstore exploring possible clues and characterizations for his mystery books than fool around with a ball on a field.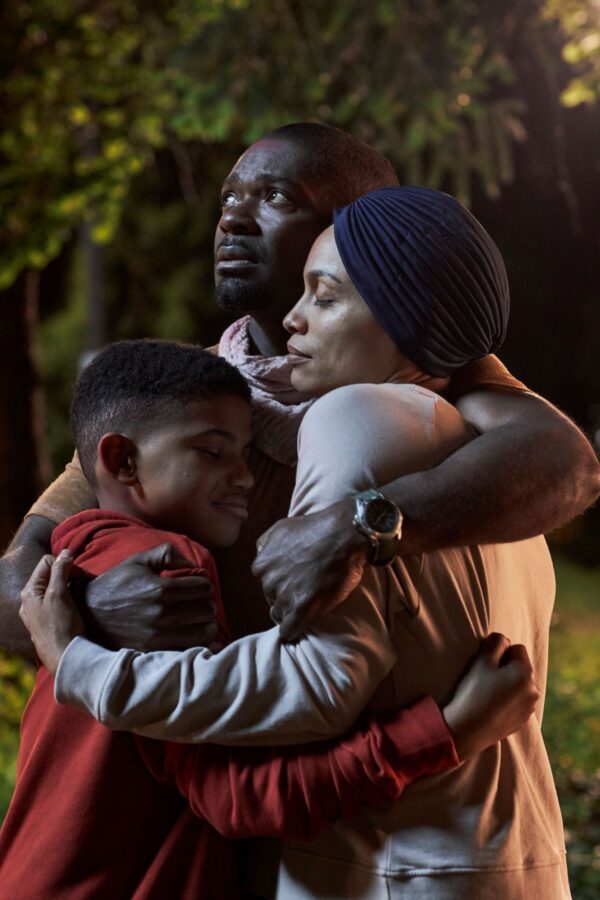 But when Gunner discovers that his beloved mother Mary (Rosario Dawson) has leukemia, he abruptly switches priorities and starts researching cancer instead, thinking about the problem whether on his electric cycle-scooter or not.
Gunner's research leads him to a mysterious figure known as the Water Man. Sensing, from fractured bits of folklore, that the Water Man may have supernatural gifts to extend, if not revive, life, Gunner tracks down a scholar-undertaker Bussey (Alfred Molina) to help him unravel the secret behind the Water Man's miracle cure.
Bussey explains that, years ago, the Water Man was once an ordinary miner named Edward Schaal. Schaal stumbled upon a glittering rock vein that seemed far more precious than the igneous rocks that mountain mines usually threw up. On the night of Schaal's discovery, the town's dam broke; the flood killed everyone, including Schaal's wife. With a glowing stone clutched to his chest as he lay sleeping, Schaal alone survived that watery grave and was promptly christened, Water Man.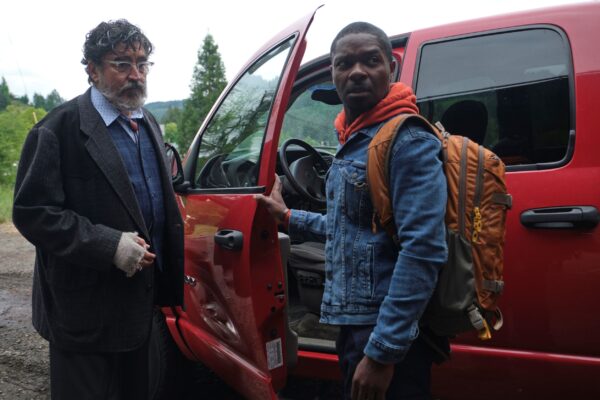 Bussey tells a mystified Gunner that some townsfolk believe that Schaal is still alive, wandering the deep woods, healing dead or dying animals, looking for his wife's body so that he may rejuvenate her, too.
That's all the folklore Gunner needs to start hunting down the Water Man in all seriousness. He packs a bag and seeks out Amiah (Josephine Riley) who claims to have seen the Water Man. She promises to introduce Gunner to him and, together, they set off into the woods on an adventure that will surprise them both.
Special Relationships, not Special Effects
The film marks Oyelowo's directorial debut and it is assured, if a little lagging in rhythm and pace. Oyelowo is less concerned with adrenalin-pumped onscreen thrills or special effects and more with conveying Gunner's love for his mom and Amos's love for his son. Gunner's dad, Amos (David Oyelowo), a U.S. Marine, tries to connect with his son, yet the boy prefers to see less of him, or not at all. Gunner keeps misreading Amos's clumsy, and often rushed, attempts at bonding as expressions of contempt rather than care.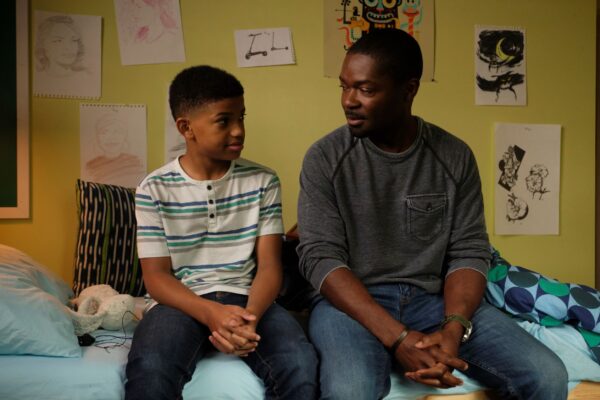 Oyelowo lavishes his camera on Gunner's confusion around a disease he can't understand. One touching scene has the boy advising the home-nurse to change the medication protocol for his mom because his own research has convinced him of better medicines.
Oyelowo uses Bussey's words as a voiceover, as a haunting two-minute-long graphic-novel, animation-style narrative tells the Water Man's backstory.
Mary, weakened by cancer, tries to be a soft-hearted mediator between dad and son. Conscious that Amos is so rarely at home that he has little chance to build a decent connection with his child, Mary wants Gunner to show Amos the same affection he shows his mother, and wants Amos to learn that there's more to his son than a craze for comic art.
A Film for Families
Young Chavis as Gunner is curious, compassionate, committed. He conveys helplessness as he watches his mom wage a losing battle against cancer. Then he's cautiously hopeful that his bravery in seeking out the elusive Water Man, might just save her life. Oyelowo subtly conveys the anguish of a father trying to get through to his son and Dawson portrays a mother weighed down by disease; she herself performs one of the film's songs (Caleb's lullaby).
Emma Needell's sensitive screenplay hits some right notes, even if it lacks sufficient emotional breadth and depth. Still, middle-schoolers and their families may enjoy this film, especially parents keen to show their growing kids how relationships matter more than hobbies, and how persistent, thoughtful communication can fill gaps in family ties, no matter how wide they seem.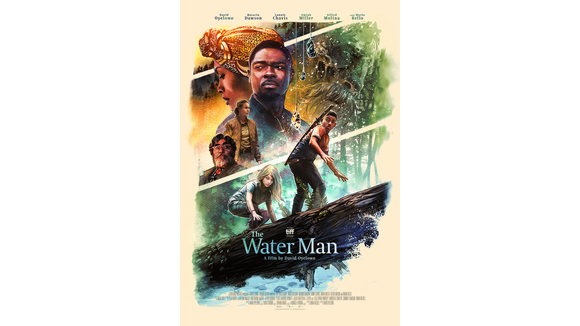 'The Water Man'
Director: David Oyelowo
Starring: Lonnie Chavis, Rosario Dawson, David Oyelowo, Josephine Riley
MPAA Rating: PG
Running Time: 1 hour, 32 minutes
Release Date: May. 7, 2021
Rated: 3 stars out of 5