Nord Stream Explosions a 'Tremendous Opportunity' for Europe to Stop Using Russian Gas
U.S. Secretary of State Antony Blinken responded to the reported explosions at the Nord Stream pipelines by saying that it is a "tremendous opportunity" for European nations to "remove dependence" on Russian natural gas.
"I think first it's important to make clear that these pipelines—that is, Nord Stream 1 and Nord Stream 2—were not pumping gas into Europe at this time," Blinken said in remarks over the weekend in Washington. "Nord Stream 2 never became operational, as is well known. Nord Stream 1 has been shut down for weeks because of Russia's weaponization of energy."
Alleged undersea blasts that damaged the Nord Stream 1 and 2 pipelines last week have led to huge methane leaks. Nordic investigators said the blasts involved several hundred pounds of explosives.
Russian President Vladimir Putin on Friday accused the West of sabotaging the Russia-built pipelines, a charge vehemently denied by the United States and its allies. Some European countries claimed that it was Moscow that carried out the attack on the lines, which Russia has denied.
Blinken added that the damage to the pipelines that connected Russia to Germany "is also a tremendous opportunity" that Europe "once and for all" can remove its "dependence on Russian energy and thus to take away from [Russia] the weaponization of energy."
The United States, he said, is now the "leading supplier of LNG (liquefied natural gas) to Europe," while adding that the Biden administration is helping to enable European countries to "decrease demand" for gas and "speed up the transition to renewables."
Other Details
European nations, which have been reeling under soaring energy prices triggered by the Russia-Ukraine conflict, have stated that it is Russia, not Europe, that benefits from chaos in the energy markets and spiking prices for energy.
The United States, meanwhile, has long been opposed to the two pipelines and had repeatedly urged Germany to halt them, saying they increased Europe's energy dependence on Russia and decreased its security.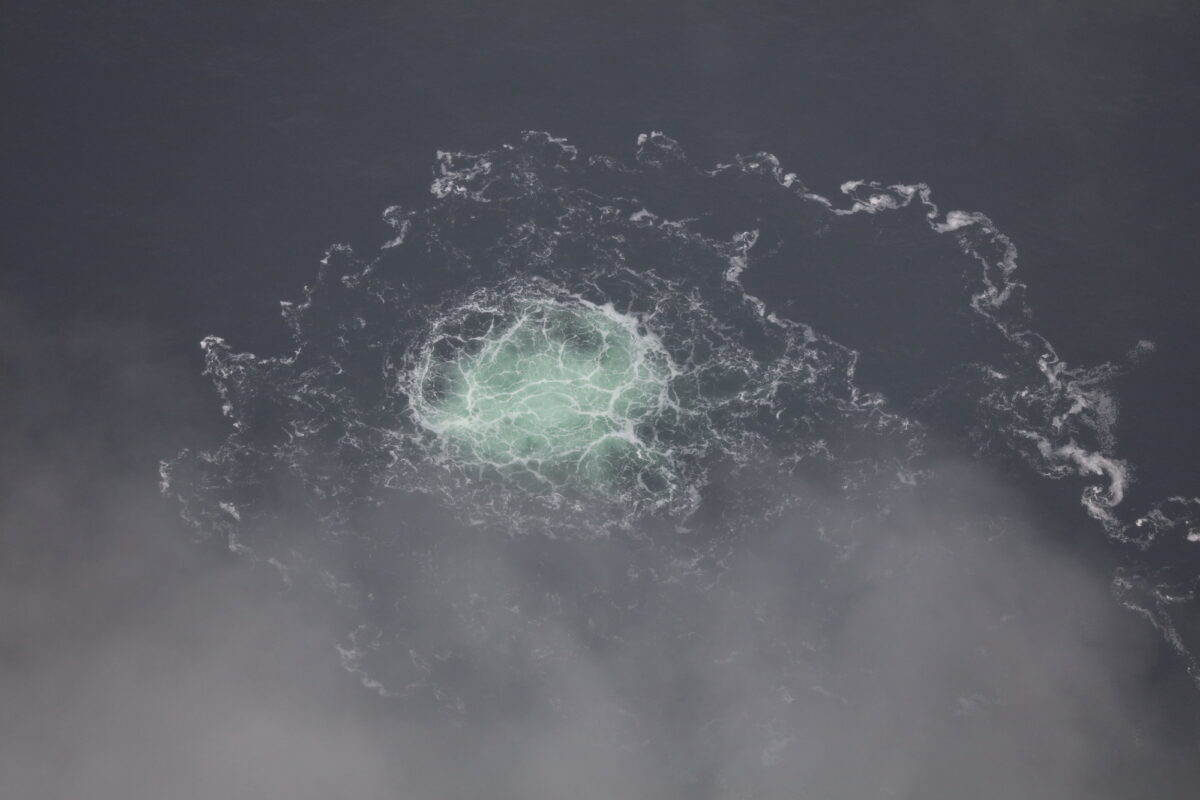 Since the West, led by the United States, imposed heavy sanctions on Russia over its invasion of Ukraine in February, Russia has cut back supplies of natural gas sent to Europe to heat homes, generate electricity, and run factories. European leaders have accused Mosow of using "energy blackmail" to divide them in their strong support for Ukraine.
The Nord Stream AG told Danish Energy Agency that a stable pressure has been achieved on the Nord Stream 1 pipeline.
"The Nord Stream AG company has informed the Danish Energy Agency that a stable pressure now appears to have been achieved on the two Nord Stream 1 pipelines. This indicates that the blowout of gas from the last two leaks has now also been completed," the Danish Energy Agency wrote on Twitter Sunday.
The Associated Press contributed to this report.