North Korea Supplying Rockets, Missiles to Russian Mercenary Group, Claims US
United States tightens sanctions against Wagner Group to stifle arms supplies.
The United States has claimed that North Korea delivered infantry rockets and missiles to the Russian private military contractor Wagner Group last month for its use against Ukraine.
"We can confirm that North Korea has completed an initial arms delivery to Wagner, which paid for that equipment," White House National Security Council spokesman John Kirby told reporters on Thursday.
Kirby did not specify how many weapons Wagner had received from North Korea, but he said that the United States assessed that it "will not change the battlefield dynamics in Ukraine."
He noted that Wagner is spending over $100 million monthly on its operations in Ukraine, deploying about 50,000 personnel, including 10,000 contractors and 40,000 convicts recruited from Russian prisons.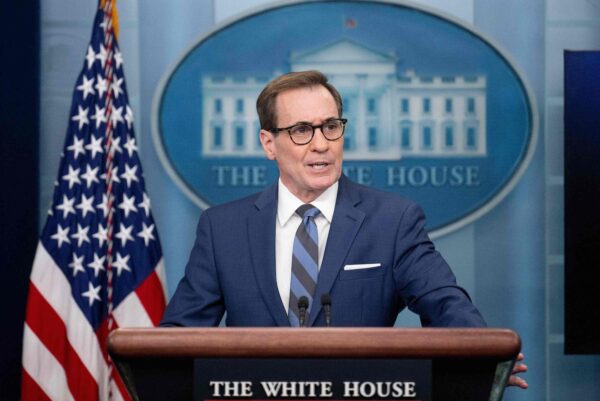 Both North Korea and Wagner have denied the U.S. claims.
North Korea's Foreign Ministry spokesperson said in a statement carried by the state-run Korean Central News Agency that the nation "remains unchanged in its principled stand on the issue of arms transaction" between North Korea and Russia, "which has never happened."
Wagner is owned by Russian oligarch Yevgeny Prigozhin, a close confidant of President Vladimir Putin. It was founded in 2014 after Russia seized and annexed Ukraine's Crimea peninsula and sparked a separatist surgency in Ukraine's eastern Donbas region.
Putin has said the group does not represent Russia but that private military contractors have the right to work anywhere in the world as long as they do not break Russian law.
'Sign Of Russia's Desperation'
Britain's Foreign Secretary James Cleverly concurred with the U.S. assessments of Wagner, saying that his nation will work with partners to ensure that North Korea "pays a high price for supporting Russia's illegal war in Ukraine."
"This is a clear breach of U.N. Security Council Resolutions. The fact that President Putin is turning to North Korea for help is a sign of Russia's desperation and isolation," Cleverly said in a statement.
U.S. Ambassador to the United Nations, Linda Thomas-Greenfield, said it is "despicable" that Russia, a permanent member of the U.N. Security Council, is using weapons procured from North Korea and Iran to pursue its war against Ukraine.
"In part because of our sanctions and export controls, Wagner is searching around the world for arms suppliers to support its military operations in Ukraine," Thomas-Greenfield said in a statement.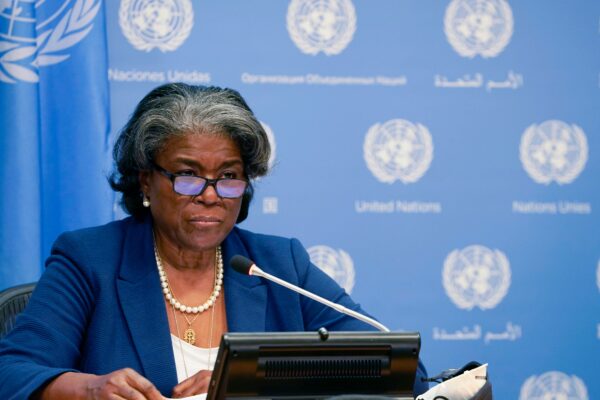 The envoy said that Wagner's alleged purchase of weapons from North Korea contributed to "the instability of the Korean Peninsula" by providing the regime with funds to develop its illegal weapons of mass destruction programs. North Korea has launched more than 60 missiles this year.
"Russia is not only defending the DPRK as it engages in unlawful and threatening behavior, Russia is now a partner to such behavior," she added, using the north's official name, the Democratic People's Republic of Korea.
US Sanctions Against Wagner
The U.S. Department of Commerce on Wednesday classified Wagner as "a military end user," restricting the group's access to any technologies made with American equipment worldwide.
Under Secretary of Commerce for Industry and Security Alan Estevez called the Russian firm "one of the most notorious mercenary organizations in the world" that is actively committing "atrocities and human rights abuses across Ukraine."
"Today we are sending a clear message to non-state actors seeking to pick up the baton of brutality from Putin's faltering military that the Department of Commerce will not hesitate to act against them," Estevez said.
Wagner has been subject to U.S. sanctions since 2017 for violating international law and fueling the conflict in eastern Ukraine, according to the department's statement. The group is also sanctioned by the European Union, Britain, Canada, Australia, and Japan.
Reuters contributed to this report.