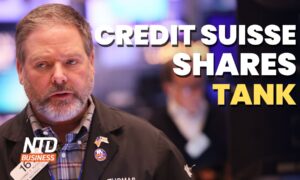 More turbulence in the banking sector: Shares of Swiss bank Credit Suisse tanked today after a key backer said it can't offer more help. The Swiss central bank had to step in.
In the aftermath of Silicon Valley Bank's fall, there's debate over whether the bank should be bailed out or not. An investment strategist argues that we should let the bank collapse without help.
Short sellers are profiting from the collapse of regional banks—taking advantage of the selloff in shares.
Artificial intelligence has just become a lot more intelligent: ChatGPT version 4.0 is out, far smarter and more capable than its predecessors.
Google is competing heavily with Microsoft in artificial intelligence. What are they doing, and what are their new releases?
T-Mobile is buying budget wireless provider, Mint Mobile. What will T-Mobile have access to?
Nike says it'll stop using kangaroo skins to make shoes. What will it use instead?