NYC Mayor Denies Accusations of Being Lobbied to Nullify Vaccine Mandate for Local Athletes
New York City Mayor Eric Adams denied accusations about economic groups lobbying for different sports teams intending to end the NYC vaccine mandates for athletes in order to let games resume normality.
Adams, a Democrat, on Thursday said that all private and city workers will still need to show proof of COVID-19 vaccination, but athletes and performers will be not be subjected to the same rule anymore.
Adams asserted that there was no financial pressure from the Yankees, Mets camp, or other groups during an appearance on FOX5.
Economic groups didn't tell him "we need to make this happen," he maintained.
"What our economic team has been doing is stating, 'How do we turn around our economy?'"
"That's why we did the outside dining, that's why we lifted the determination of must-have the vaccine inside the restaurants. We listen to people and stated we're going to do this at the right time so that we can turn around our economy and make sure we don't do it [in a way] that's going to impact our health," Adams said.
However, during a news conference in Brooklyn on Friday, Adams admitted that ex-City Council Speaker Corey Johnson lobbied him on behalf of the Brooklyn Nets prior to granting exemptions to local athletes from New York's vaccine mandates, various media outlets reported.
"Corey reached out, clearly stated he was speaking on behalf of the Nets when he reached out," Adams said. "I received calls from people who were against and for—that happens in this city. I said, 'Corey, like any other person, I'm going based on what my doctors stated.'"
In the public record of the contract, it shows that the lobbying is targeting three city officials: Eric Adams, Frank Carone, Adams's counselor, and his chief legal adviser Brendan McGuire.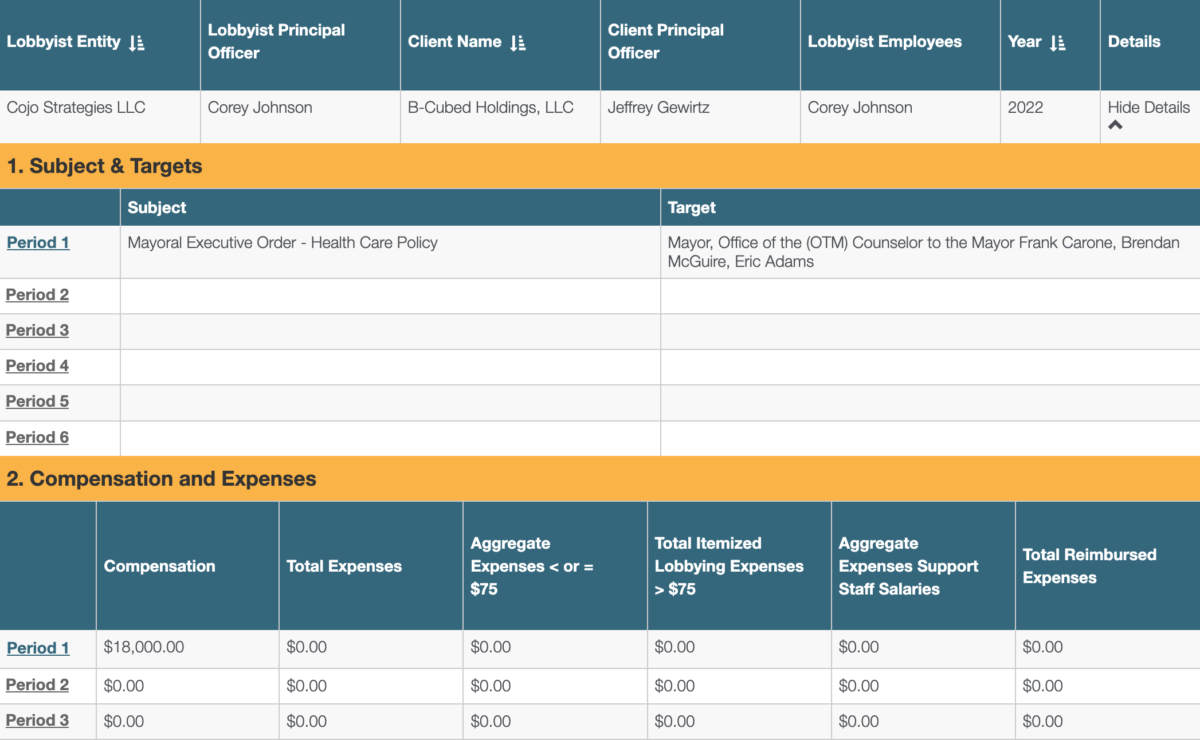 According to Netsdaily, Corey Johnson reported to Jeff Gewirtz, the executive vice president of the Nets and the Barclays Center.
Johnson's company Cojo Strategies was employed for $18,000 a month by Gewirtz's B-Cubed Holdings for the lobbying concerning an executive mayoral order on "health care policy."
Adams's campaign, according to Bloomberg, received $1.5 million previously from New York Mets owner Steve Cohen.
Earlier this week, Brooklyn Nets player Kevin Durant said in a press conference: "I'm not naïve to the fact that the Mets and Yankees have a lot of power in our city. I'm sure when they all helped and had conversations, they were able to push it over the top."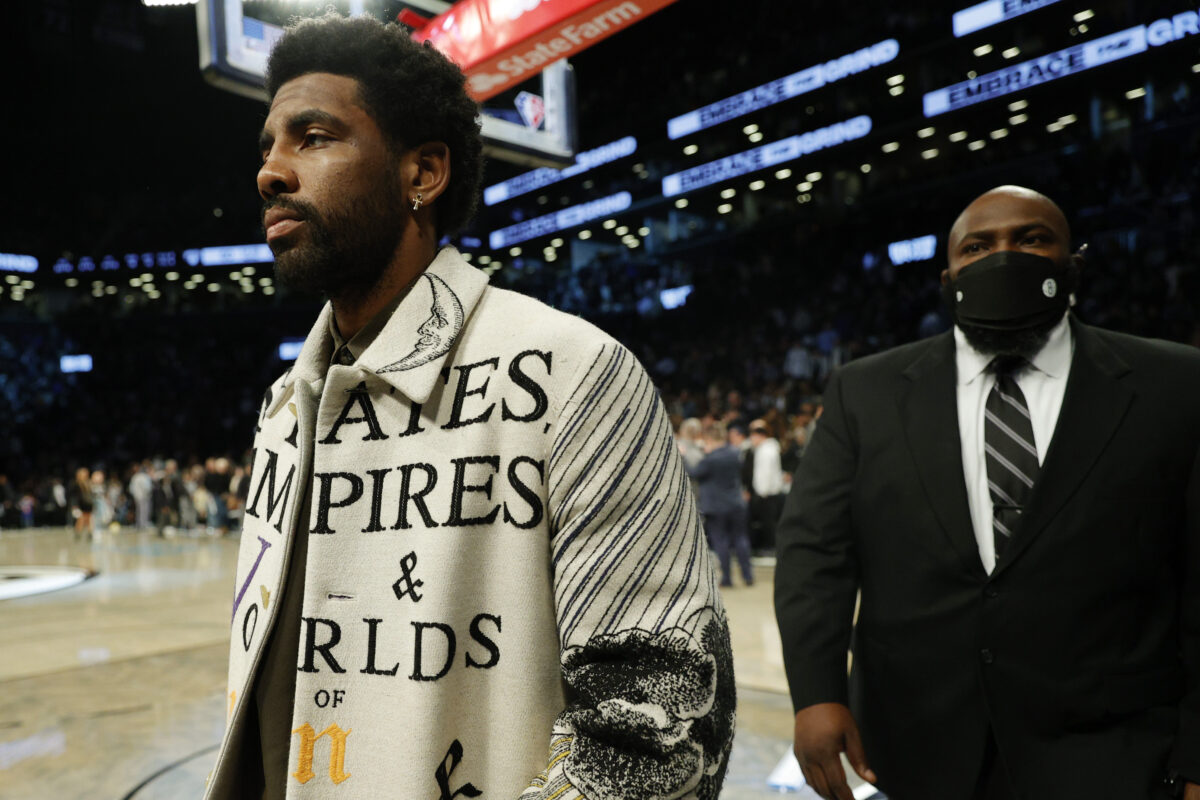 Nets player Kyrie Irving hasn't been allowed to play during games at home during this season due to his decision not to take the COVID-19 vaccine. He will be able to play the next home game on March 27 against the Charlotte Hornets.
Over 1,400 city workers were fired in February for not taking the jab.