OC Streetcar Contractor Sues Transportation Authority for $50 Million
SANTA ANA, Calif.—The Orange County Transportation Authority (OCTA) is getting sued for $50 million by a company it hired to construct the rail system for the OC Streetcar, according to a lawsuit filed earlier this month in the county's Superior Court.
Walsh Construction, the company hired by the transit authority, said in the Mar. 4 lawsuit that OCTA had breached its $220 million contract to build the route, noting that while the extent of the damages is not yet known, it will be at least $50 million.
According to the lawsuit, OCTA breached the contract by requiring Walsh to work beyond the requirements of the contract without increasing the contract price, failing to provide complete plans for the project, and misleading Walsh into believing the scope of the contract had already been coordinated by OCTA with governing jurisdictions impacted by the project.
Walsh also contends that OCTA failed to disclose information that affected the construction company's performance costs, including the actual condition of the project differing from OCTA's alleged condition in the bidding documents.
The transit authority was not willing to discuss the case due to potentially "compromising OCTA's position or complicate any issues in dispute by discussing details," but a spokesman told The Epoch Times that they do not want to lose focus on the project.
"OCTA is committed to completing the OC Streetcar project, which is already approximately 60% built, and work on the project continues," OCTA spokesman Eric Carpenter said. "Our goal is [to] deliver OC Streetcar on our current timeline of March 2024 for the residents and business of Santa Ana and Garden Grove, and for the benefit of all Orange County."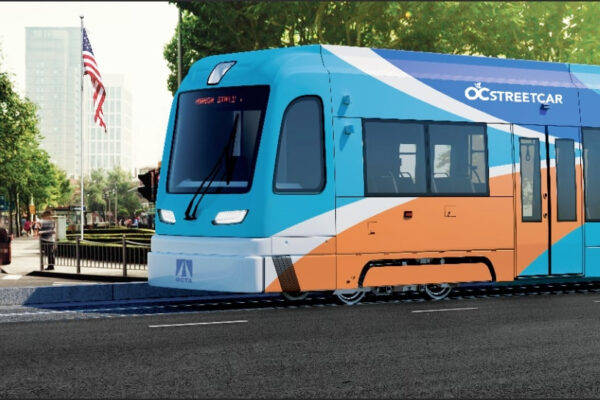 Walsh is also requesting that a judge declare them the ability to no longer be obligated to work on the project under the given contract, as well as extend the time allowed and compensation OCTA must pay Walsh for their work.
In the lawsuit, Walsh says it has completely performed its duties in all of the conditions of the project.
"Walsh contends it is commercially impractical and unreasonable to proceed with the work unless the price to be paid by OCTA to Walsh for work is increased significantly, and OCTA has failed to acknowledge these facts," the suit reads. "Walsh contends it is excused from any further performance obligation" on the project.
The OC Streetcar, a $509 million project, will be Orange County's first modern electric streetcar, featuring a 4-mile route from Santa Ana's bustling Downtown to Garden Grove. It was designed as a convenient way for residents to efficiently get to the area they need without driving, with the no-emission vehicle offering 10 stops in each direction.
Walsh construction did not immediately respond to an inquiry from The Epoch Times for comment.