Officers Spot 'Distraught' Woman About to Leap Off Bridge Into Traffic, Pull Her Back Just in Time
Two Florida police officers saved a life after responding to a call on the morning of June 15 of a distressed woman on a highway overpass. The officers pulled her away from the ledge just in time.
Fort Pierce Police Officers Casey Miklosh and Hayden Willis credit trust and teamwork for the successful save. Afterward, both were hailed as heroes by their department and community.
A motorist spotted the 20-year-old woman—barefooted, praying on a bridge in Fort Pierce—and fearing she might end her life, dialed 911. Miklosh and Willis responded, eventually locating the woman at the Graham Road bridge over Interstate 95.
Miklosh, who approached first, said the woman was "visibly distraught."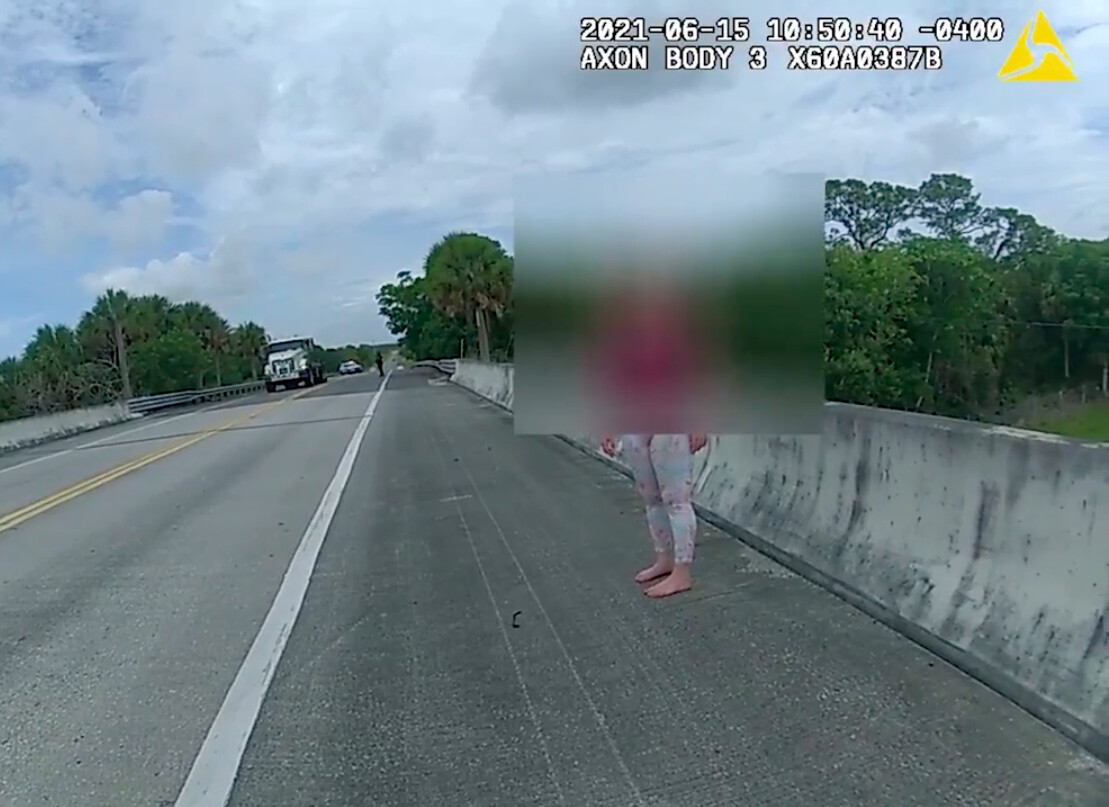 "She was upset," he told ABC. "I noticed while talking with her that she had, it looked like, relatively recent scarring on her arms of cuts."
As the officer tried to connect, Willis called for backup, medical support, and the closure of the interstate beneath the bridge. The cooperation between agencies who responded did "an amazing job," said Willis.
Yet minutes later, Miklosh was still struggling to engage the troubled woman in talk. As police vehicles crowded in, she grew agitated. Walking to the opposite side of the bridge, she swung her leg over the concrete barrier.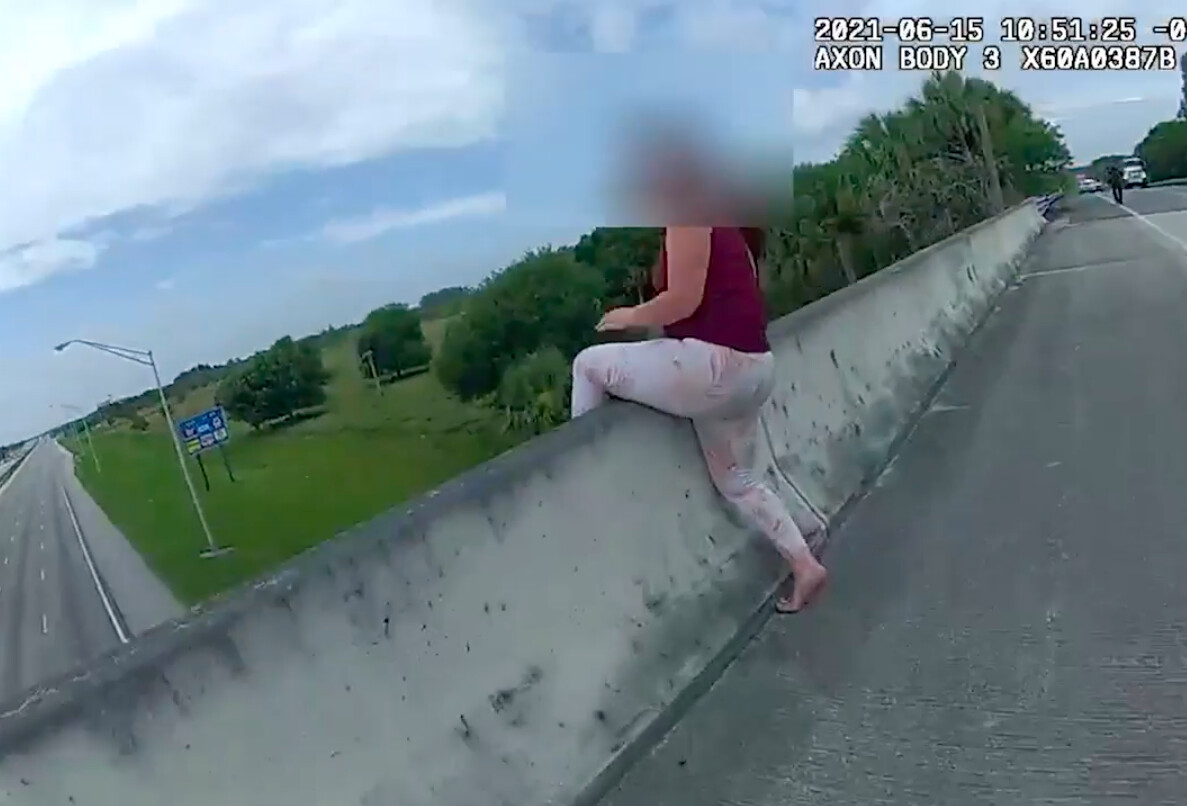 Without missing a beat, Miklosh, despite his fear of heights, ran and grabbed her by the body and pants and pulled her back, he recalled.
"That's the good thing about working with people that you trust greatly," Willis reflected. "I had full faith in my partner to do what he needed to do to get her off of the ledge … I'm happy the woman didn't hurt herself, and I'm glad my partner remained safe."
St. Lucie County sheriff's deputies handcuffed the unnamed woman and escorted her to a local hospital for further help.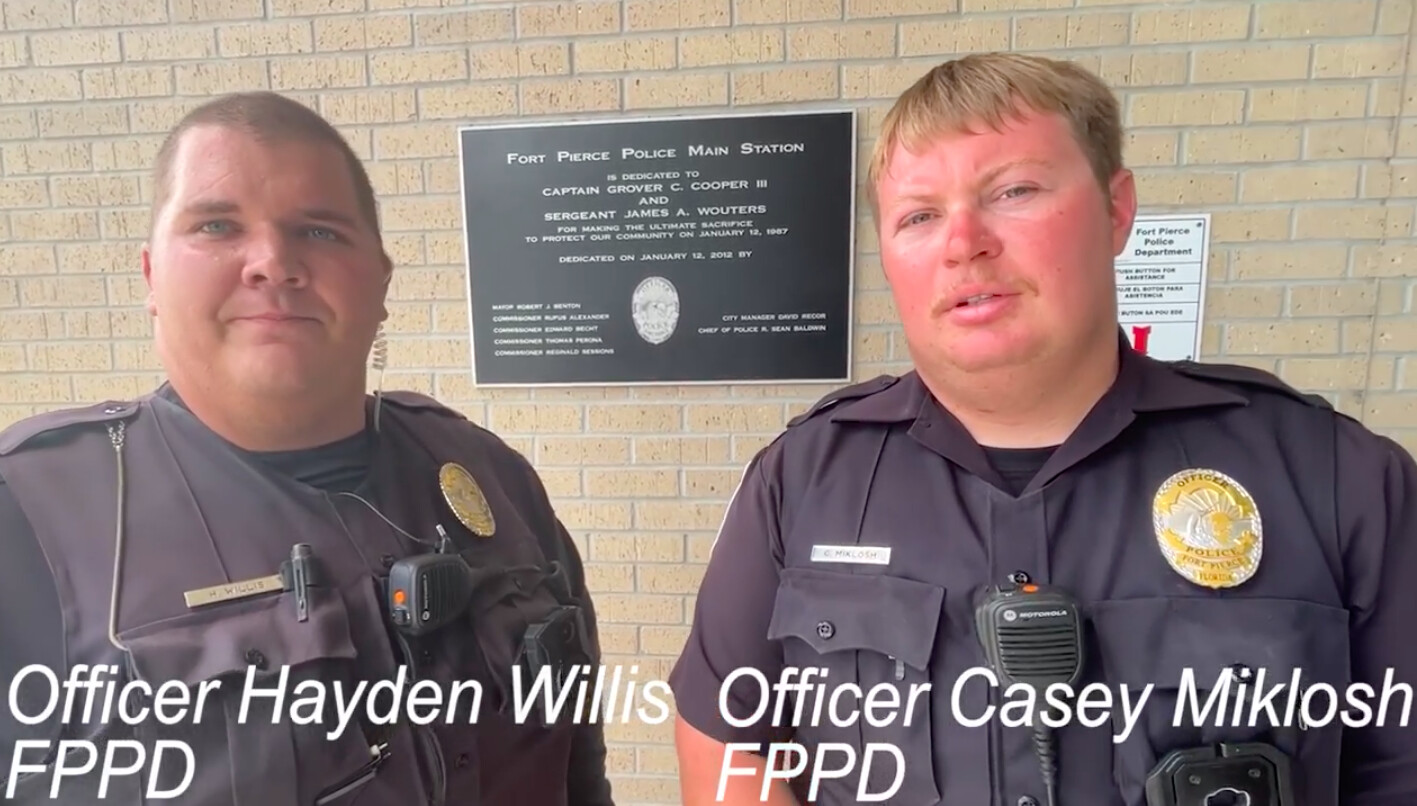 The Fort Pierce Police Department later commended their officers for their "quick efforts" saving the woman's life.
The outcome of the officers' efforts is remarkable, the department's public affairs manager Curtis Jennings said. "In similar situations, almost 80 percent of these encounters end unfavorably," he told St. Lucie Post. "Officer Miklosh's quick decision-making saved this woman's life."
Officers Miklosh and Willis have been partners on the force for 3 1/2 years, and say the department is like family. "We trust each other's movements; we know how each other works," Miklosh said.
(Courtesy of Fort Pierce Police Department)
Share your stories with us at emg.inspired@epochtimes.com, and continue to get your daily dose of inspiration by signing up for the Epoch Inspired newsletter at TheEpochTimes.com/newsletter