Ohio Files Lawsuit Against Norfolk Southern Over Toxic Train Derailment
[ad_1]

Citing his concern that Norfolk Southern Railway's accident rate has increased 80 percent over the past 10 years, Ohio Attorney General Dave Yost announced that his office has filed a 58-count civil lawsuit in federal court over the company's Feb. 3 derailment in East Palestine.
Norfolk Southern violated numerous state and federal laws, caused the release of "over 1 million gallons of hazardous chemicals" and created "hidden dangers" for the health of residents and Ohio's natural resources, Yost said during an online press conference on March 14.
"Ohio shouldn't have to bear the tremendous financial burden of Norfolk Southern's glaring negligence," Yost said. "The fallout from this highly preventable incident may continue for years to come, and there's still so much we don't know about the long-term effects on our air, water, and soil.
"This was an epic disaster," Yost added. "The cleanup is going to be expensive, and it is going to take some significant dollars to put the people of East Palestine back as close as possible in the position they were on Feb. 3."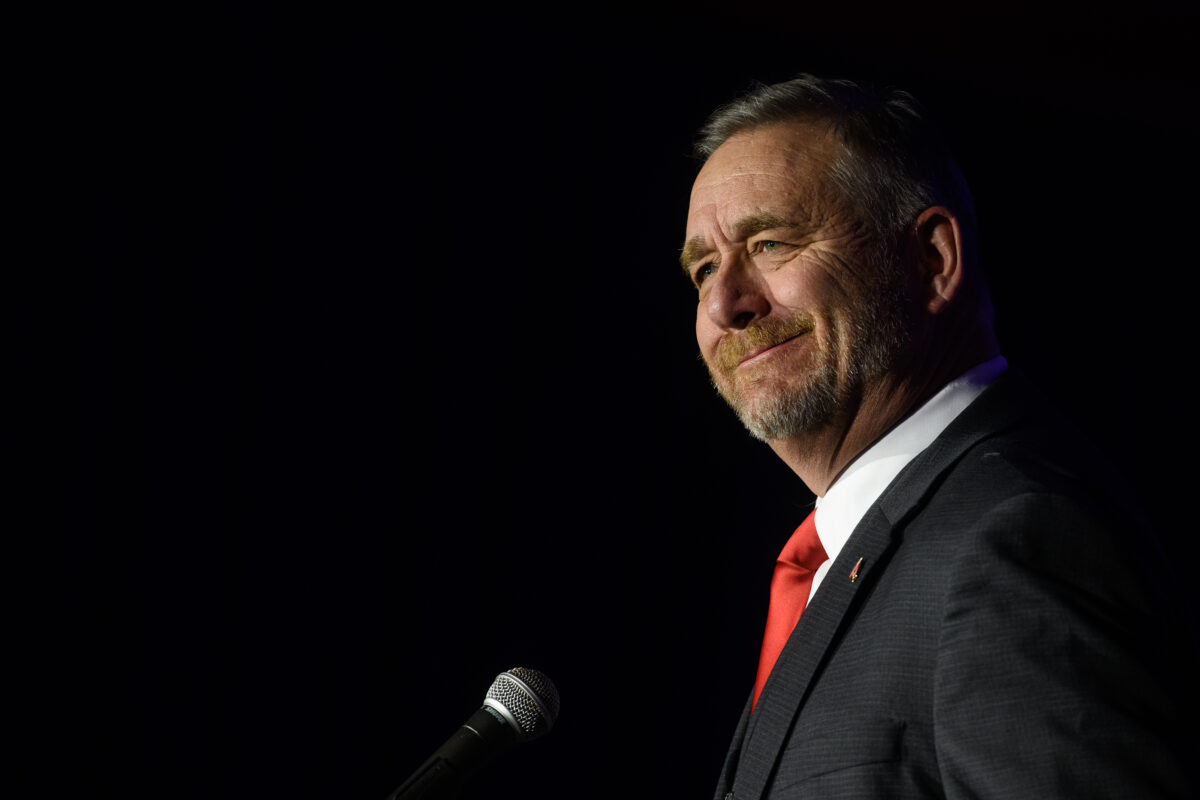 Derailment Background
On Feb. 3, a 151-car freight train operated by Norfolk Southern carrying derailed in East Palestine, a village of 4,761 residents in eastern Ohio around a mile from the Pennsylvania border.
When the train crashed, 38 rail cars derailed. A fire ensued, damaging an additional 12 cars.
Of the 20 cars carrying hazardous materials, 11 derailed, according to the National Transportation Safety Board.
After the Feb. 3 crash and subsequent fire, residents were ordered to evacuate because 11 of the burning cars were carrying hazardous materials including vinyl chloride.
Fearing a major explosion, authorities decided to release and burn vinyl chloride from five cars on Feb. 6, sending a massive cloud of black smoke into the sky that could be seen for miles.
Vinyl chloride is a chemical used to make PVC pipes and other products.
The National Cancer Institute notes that vinyl chloride has been linked to cancers of the brain, lungs, blood, lymphatic system, and liver.
Ohio Gov. Mike DeWine held a press conference on Feb. 8 and announced that the evacuation order had been lifted and that it was safe for East Palestine residents to return to their homes.
Norfolk Southern trains quickly continued their routes through East Palestine.
Since returning, people in the village and in surrounding communities have reported headaches, nausea, skin rashes, blurred vision, and other ailments.
Hazardous Pollutants
The lawsuit asserts that the derailment and subsequent burn and release of toxic chemicals led to the release of an unknown volume of hazardous pollutants into the air, water, and ground, which has caused significant long-term threats to humans and the environment.
Pollutants from at least 39 rail cars have spilled into Sulfur Run, Leslie Run, Bull Creek, North Fork Little Beaver Creek, Little Beaver Creek, the Ohio River, and still unknown waterways, Yost explained.
Yost added that the disaster "has caused substantial damage to the regional economy of the state of Ohio, its citizens and its businesses. The citizens of the region have been displaced, their lives interrupted, and their businesses shuttered."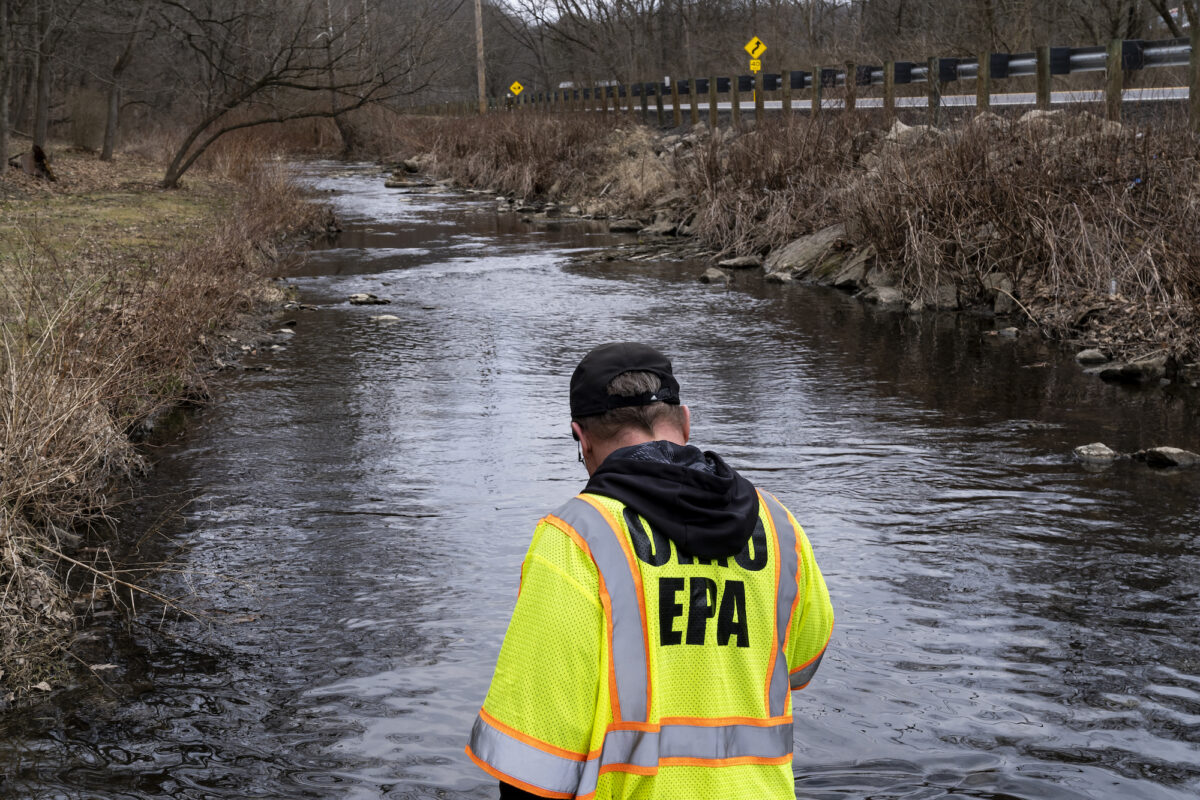 Ohio is entitled to recover lost taxes and other economic losses it has suffered from the crash and the aftermath, Yost explained.
The lawsuit seeks a declaratory judgment holding Norfolk Southern responsible for the recovery of costs and damages under both emergency response and common law, civil penalties under state environmental laws, and repayment of court costs among other requests.
Yost has asked the court to require that Norfolk Southern conduct future groundwater and soil monitoring at the derailment location, the surrounding areas, and beyond—and to submit a closure plan to the Ohio EPA.
The lawsuit also asked the court to prohibit Norfolk Southern from disposing of additional waste at the derailment site and from polluting Ohio waters.
'Make it Right'
On March 13, DeWine's office reported that around 6 million gallons of toxic water and 3,000 tons of contaminated soil have been removed from the derailment area.
At the press conference, Yost said that he met with railroad representatives on March 13, and they were cooperative and recognize the railway's responsibility in the disaster.
"The company has repeatedly said that it wants to make it right," Yost said about Norfolk Southern. "Our lawsuit is designed to make sure that they keep their promise."
During a March 9 Senate hearing about the derailment and railroad safety, Norfolk Southern CEO Alan Shaw apologized multiple times for the disaster while repeatedly defending the railroad's safety record.
The NTSB and the Federal Railroad Administration have launched investigations into that safety record.
Earlier this month, Norfolk Southern released a six-point safety plan.
At the hearing, Shaw admitted that "the safety mechanisms in place were not enough" to prevent the Feb. 3 derailment.
"We currently spend $1 billion a year on technologies, equipment, and infrastructure to enhance safety," Shaw said.
"But the safety mechanisms in place did not prevent this accident, so we are focused on learning from this incident and working with industry to make changes."
At the hearing, Sen. Ed Markey (D-Mass.) asked Shaw if Norfolk Southern completed $3.4 billion in stock buybacks and made $3.3 billion in profits last year.
Shaw confirmed that those numbers are accurate.
"Sir, last year, we invested over a billion dollars in safety. And last year our number of accidents was the lowest it had been in the last 10 years," Shaw told Markey.
"Our safety stats, senator, continue to improve, and I am committed to making Norfolk Southern's safety culture the best in the industry."
"You're not having a good month," Markey replied. "It seems like every week there's another accident that Norfolk Southern is a part of in our country.
"And what I'm hearing from you is just this great confidence that you have in your system. But I'll tell you this was to show overconfidence breeds complacency and complacency breeds disaster," Markey added.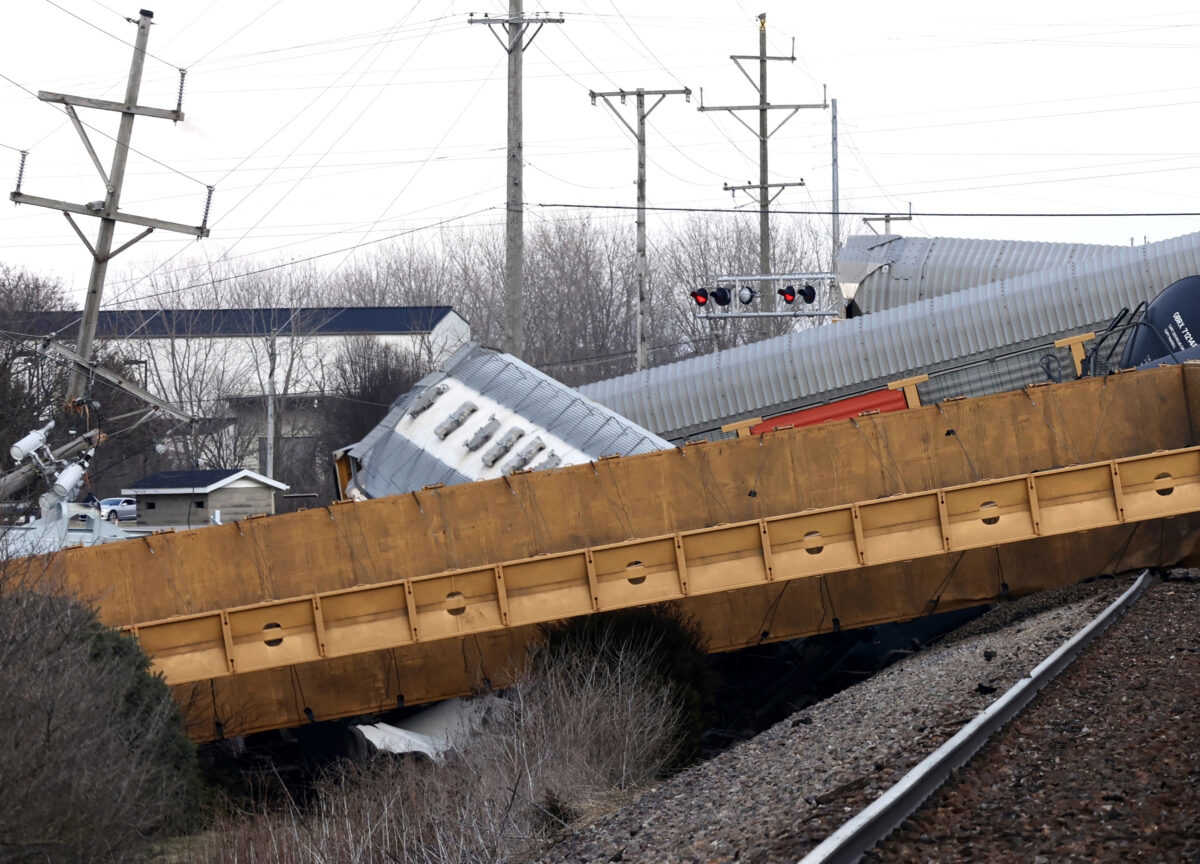 Railroad Safety Record
Since December 2021, the NTSB has assigned investigative teams to five Norfolk Southern incidents, the agency reported.
Federal data indicates that Norfolk Southern trains are involved in around 260 accidents per year, which is one of the highest numbers among railroads.
Norfolk Southern has reported 3,397 events that could be classified as derailments over the past 20 years, Texas-based attorney Mikal Watts said.
In 2022, Norfolk Southern had 770 train car derailments involving hazardous materials compared to 79 incidents in 2012, Watts added.
According to a 10-year safety summary from the Federal Railroad Administration, Norfolk Southern had an annual average of 163.6 derailments and 2.9 hazardous material releases.
Yost noted two more statistics that contributed to filing the legal action.
Norfolk Southern's accident rate has surged 80 percent in the last 10 years, and at least 20 of the railroad's derailments since 2015 have involved chemical releases, according to the lawsuit.
"The derailment was entirely avoidable," Yost said, backing a position stated by the NTSB. "And I'm concerned that Norfolk Southern may be putting profits for their own company above the health and safety of the communities they operate in."
[ad_2]

Source link