Orange County Sheriff's Deputies to Start Wearing Body Cameras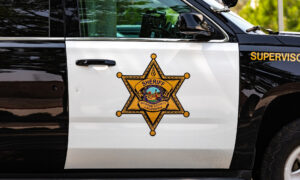 Deputies in Orange County, Calif. will begin wearing body-worn cameras as soon as August, says Sheriff Don Barnes.
Speaking during a July 20 live stream, Barnes said it has taken time to develop and implement a body camera program for 2,000 deputies.
"There's a lot of factors that go into the review of a body-worn camera program, such as bandwidth, size of the file storage, people that it takes to add into the department to monitor and manage a body-worn cameras as well," he said. "That body-worn camera program will be coming online hopefully by next month, we could be seeing deputies wearing body-worn cameras as soon as 30 days."
While some deputies could start to wear them in August, the sheriff said he hopes to have the program fully implemented within a year.
Prior to the system going live, the Orange County Board of Supervisors must approve the five-year, $12.7 million plan during its July 27 meeting.
The contract is with Axon Enterprise Inc., which will provide 1,051 Axon Body 3 Cameras and 335 Fleet 3 cameras, video management software, training and support, and upgrades for a five-year term.
The Integrated Law and Justice Agency of Orange County in 2017 launched a pilot program with the Orange County District Attorney to test the efficiency of Axon's digital evidence management system, which uses cloud-based storage to process and view the evidence in criminal cases.
Additionally, the Orange County Sheriff's Department launched a body worn camera program in 2018 with Axon consisting of cameras for 20 deputies and one patrol vehicle. In response to the program, the department created a media analysis bureau to help administer the incoming body-worn camera program.
Barnes said that his deputies are looking forward to the new system in order to increase transparency.
"What I really love about this is the level of transparency and engagement it brings to the organization," he said. "What I'm most blessed is the deputies who work for me have been asking for this program to be implemented and finally, after several years of consideration, we will be implementing that program."
Funding for the program is set to be 30 percent from the department and 70 percent from cities the sheriff's department contracts with.