Perrottet or Minns? Seven Key Issues in the New South Wales Election
It's only 10 days left before New South Wales (NSW) voters head to the polling booths, and the race is tightening.
The Perrottet centre-right Coalition government is urging voters to "Keep NSW moving forward" spruiking big infrastructure projects and massive funding for education, which they believe will continue to successfully deliver the state's post-pandemic economic recovery, something they pride themselves on.
Meanwhile, the centre-left Opposition, led by Chris Minns, is looking to bring an end to the Liberals' 12-year ruling with its "Fresh Start Plan", which promises to scrap the public wages cap and legislate state carbon emissions. Notably, Labor's election campaign seems to be heavily based on criticism of the Coalition's privatisation of over $90 billion worth of public assets.
Here, we provide a quick rundown of seven major election issues and what you need to know about what each party is offering.
Economy
The Coalition has promised to restore the budget to surplus, reduce over $1 billion in red tape to make it easier to do business, and help businesses grow with $1,000 grants for professional advice under its Start + Scale program.
To help Australians secure their financial futures amid the cost-of-living crisis, the Coalition is providing 70 savings from NSW Service, including toll relief of up to $750 a year, family vouchers and energy rebates.
In terms of jobs, the government has promised to add 120,000 fee-free training places and give kids under 10 a future fund of up to $49,000 to spend on homes and education once turning 18.
The Treasurer recently pointed to Australian Bureau of Statistics data in February, which shows that NSW has maintained the lowest unemployment rate among six states for the fifth consecutive month at 3.1 percent. However, the budget deficit is expected to worsen by $1.3 billion over this financial year.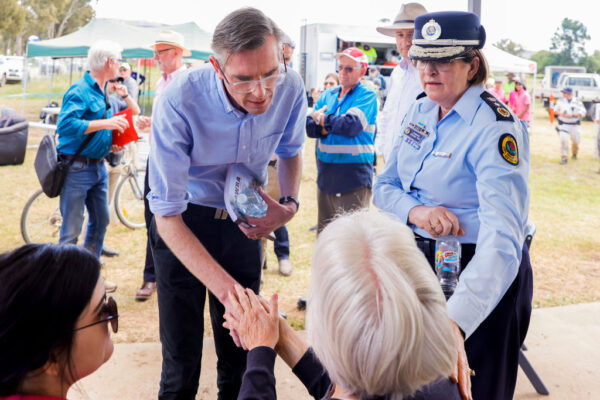 Labor, meanwhile, has proposed to scrap the three percent public sector pay rise and replace it with sector-by-sector negotiations. However, it didn't specify a number for the negotiations.
It also promised to ramp up local procurement for small businesses, set up an NSW Jobs First Commission and establish an NSW Business Bureau to improve engagement between small businesses and the government.
Investment in domestic manufacturing is another focus, with Labor outlining plans to build local trains in NSW and setting a target of 50 percent local content for future rolling stock contracts, similar to Victoria.
The Opposition also talked a big game on tolls, promising to impose a $60 weekly toll cap for two years, cut the average truck toll by $8 and return revenue from both the Sydney Harbour Tunnel and the Sydney Harbour Bridge to drivers in the form of toll relief.
Housing
Stamp duty is top of the agenda in the Coalition and Labor's housing policies, as both parties acknowledged it brings first-home buyers a burden worth tens of thousands of dollars.
The Coalition wants to give first-home buyers a choice between paying a lower annual property payment or stamp duty for properties up to $1.5 million.  The program will be expanded by allowing people to choose to pay an annual property payment on future property purchases. Existing stamp duty concessions will remain in place for properties valued up to $800,000.
Under Labor's $722 million plan, people buying their first home worth up to $800,000 can get rid of stamp duty completely, while first-home buyers purchasing a property up to $1,000,000 can receive a concessional rate. Labor will pay for the plan by cutting the land tax on the family home, as it is estimated that 95 percent of all first-home buyers will pay no tax or a reduced rate.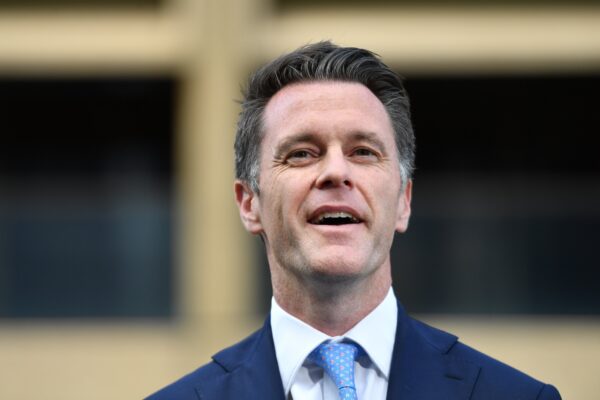 In terms of supply, the Coalition will build 270 houses in the regional area for teachers, nurses and police, upgrade social housing properties and speed up the planning assessment process. It has launched a Rezoning Pathways program to unlock 70,000 homes through rezoning sites.
Labor said it would ban secret rent bidding, which it says is driving up the costs of rent. It will also set up a new NSW rental commissioner to lead the consultation, implement a portable bonds scheme, charge the Greater Cities Commission to rebalance population and housing growth, and streamline the rental bond process.
Energy
The two parties are strikingly similar in their pledges to replace coal-fired power stations with renewables, despite Perrottet last year voting against Labor's bill to legislate state's emission reduction targets.
Under the Coalition's Renewable Energy Roadmap, the government looks to attract at least $32 billion in private investment into 12 gigawatts of renewable energy and 2 gigawatts of storage—like pumped hydro—by 2030.
The government would also fast-track the delivery of five Renewable Energy Zones, open a $3 billion Green Hydrogen hub and introduce a $3,000 rebate and a "comprehensive" charging network for electric vehicles.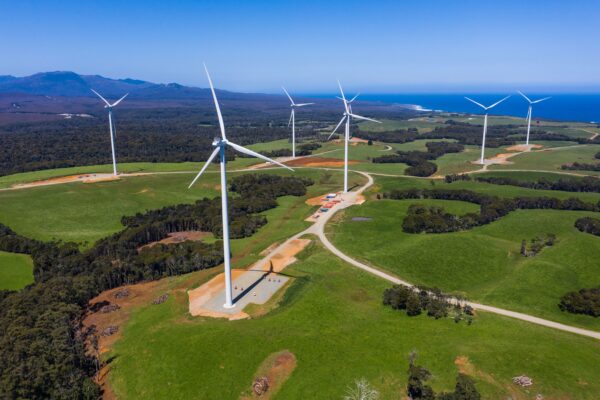 The Opposition went a step further in saying it will "stop any further privatisation of energy assets" by creating the NSW Energy Security Corporation, a state-owned body that partners with industry on renewable energy projects. Labor will also legislate NSW net-zero target by 2050, with 50 percent renewable to be achieved by 2030,
No support for coal, nuclear or gas projects was mentioned by either party, although the government in January introduced a coal reservation scheme to curb soaring electricity prices.
However, some environmentalists found that if all costs are considered, it's more expensive to produce energy with wind and solar power than traditional energy sources. Critics also warned the push for renewables would increase government regulation and disrupt the energy markets.
While hydrogen is often hailed as the silver bullet, both parties didn't specify how they would develop energy storage technology that can deal with hydrogen's highly inflammable nature.
Infrastructure
The Coalition's projects boost includes building a new Western Sydney airport, new metro and more light rails, particularly in Parramatta. It also promised to invest $250 million to speed up the construction of essential infrastructure and continue to develop NSW's metropolitan and regional road network.
Labor repeated its policies of ending the privatisation of essential services and stopping foreign-made trains, buses, ferries and light-rails. It will also pour $1.1 billion into road improvements in Western Sydney and a further $225 milion to improve evacuation routes during flooding.
Labor has yet to clarify how it would finance the state's major projects without a set wage cap and whether this would lead to the cancellation of major projects or tax increases. Meanwhile, the Premier backtracked on his stance in early February, saying he had no plans to privatise more assets.
Education
While both the government and the opposition want to build more preschools, make teachers and staff on temporary contracts permanent and increase funding for early childhood education, the key difference is how much money they are spending.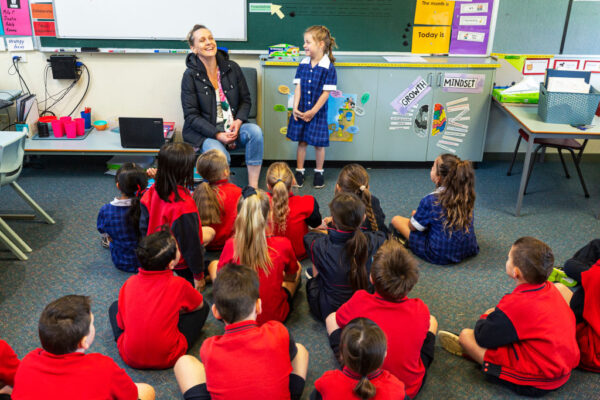 The state government's budget saw a record level of education funding, with a total of $15.9 billion directed towards Early Years Commitment over the next 10 years and a public education infrastructure pipeline of $17.7 billion. The Coalition also seeks to introduce a full extra year of play-based education before Kindergarten.
Labor's funding is significantly less, with a $400 million Education Future Fund to be directed towards public schools. The Opposition criticised the Coalition for the "cash splash" and promised to make salaries more competitive by scrapping public wage caps. It plans to build 100 more preschools and spends $60 million on upgrading existing ones. A mobile phone ban is also on the card.
Both parties didn't say how they would increase the supply of qualified teachers to address falling student outcomes, a process that could take a decade or more.
Environment
Under the Perrottet government's plan, $1.1 billion will be given to the safe and secure water program to co-fund eligible water projects in regional NSW through improvements to public health and water security.
Meanwhile, Minns promised to unveil a $3.3 million flood and fire detection system and complete the Wolli Creek Regional Park. Labor is pitching its plan to save the koalas from extinction by establishing a Georges River Koala National Park and another Great Koala National Park on the mid-north coast of NSW—an iconic project estimated to cost $80 million.
Health
The Coalition is looking to employ 10,000 additional health workers over the next four years, and invest more than 11.9 billion to build and upgrade hospitals and health facilities. It is pitching a change to pharmacy regulations so that people can access more health services without having to wait to see a General Practitioner.
Labor, meanwhile, has pledged to hire 1,200 more nurses and midwives and recruit 500 new paramedics in rural and regional areas. It promised to build 600 new hospitals, spend $100 million over 5 years to boost funding to women's health centres, and allow every person having breast cancer to have a free breast cancer nurse.