Commentary
Peace in our time is an aspiration all, but the foolhardy would embrace. It is a superbly worthy goal.
The person to whom the words "Peace in our time" are accredited is a man who, full of noble ambition, had those words thrown back at him as the deal he had struck unravelled in the most dramatic and devastating fashion.
Neville Chamberlain, the United Kingdom's prime minister, had made a deal with Adolf Hitler, the fascist dictator of Germany, to allegedly secure peace and avoid war.
Others who were more hawkish were rightly wary and warned against complacency. One such person was the hero of World War II leadership, Winston Churchill.
With this salutary history lesson in mind, how should we view the recent thawing in relations between Australia and China?
Anything that can reduce tensions must, at its face value, be welcomed. So visits by Australian ministers to Beijing are a step in the right direction.
Albeit, some might wonder whether Australian dignitaries visiting China is a masterful diplomatic play by the communist dictatorship having the Australians come to them rather than meeting on neutral territory as equals. Time will tell.
Into this difficult and vexing area of regional relations, we have witnessed the Chinese ambassador to Australia hinting at trade peace in recent times.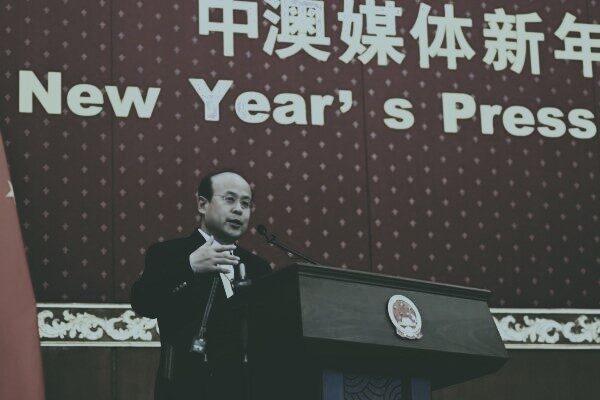 His toasting of the new year as an opportunity for new beginnings is a substantial shift of sentiment from his predecessor, whose belligerence became emblematic of the difficulties in China's approach to Australia and other democracies that had the "temerity" to question China to account over COVID, Uyghurs, and human rights generally.
Australia, for its principled stand, was slapped with tariffs on products from barley to wine to coal, punching a $20 billion (US$14 billion) hole in Australia's trade/exports.
Seemingly oblivious to the still hefty wine tariff, Australian wine producers are confronting the ambassador Xiao Qian, who toasted the new year at his media conference with Australian wine.
The symbolism of this would not have been overlooked by the Chinese regime, which choreographs every such event to the minutest detail. A none too subtle reminder of who is holding the whip hand.
Interestingly, it is being suggested Australia's ambassador to China has been invited to address a coal forum in China as a prelude to again opening Chinese ports to Australian coal, especially coking coal.
This would be a truly substantial boost to Australian trade. Coking coal is vital for steel making, which in turn is vital for the making of military hardware. The warier might consider this a motive on the part of the communist regime rather than their desire to normalise relations.
Unbridled Propaganda
While hinting at trade peace, the ambassador was nevertheless employing language suggesting that Beijing expects regional diplomacy to be one-way traffic—a submission to the communist dictatorship, with any questioning of its motives and actual activities being completely unacceptable.
His gratuitous and vitriolic attack on Japan was a clear indication that the communist dictatorship was not for shifting from its previously expressed positions.
The ambassador reminded his audience that once someone makes a threat against you, they may do so again. For good measure, this was amplified by the recounting of events 80 years ago, when Imperial Japan bombed Darwin in Australia.
Message: Australia, be careful of the Japanese partner in the QUAD treaty between Australia, Japan, the United States, and India.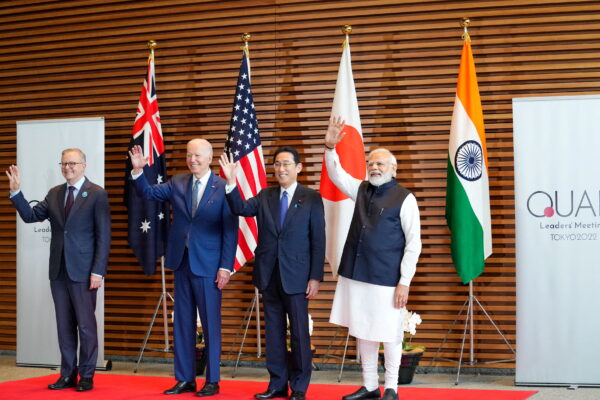 It's an attempt, one suspects, to divert attention from the most recent threats of retaliation by the communist dictatorship in Beijing to those countries, including Australia, which had put new COVID testing requirements on travellers coming from China.
This, of course, was a follow-up threat to previous ones emanating from Beijing and which were, in fact, implemented.
Taking the ambassador at his word, should we be expecting even more threats?
Attacks also were provided against Australia's most significant defence deal in recent times with the advent of AUKUS and Australia's acquisition programme for nuclear-powered submarines in a partnership with the United Kingdom and the United States.
To the dictatorship, AUKUS was not about Australia getting its defence posture correct and up to date but indicative of Australia perceiving Beijing as a potential threat. The seeming lack of self-awareness on Beijing's part apparently obviated the need to explain why China was growing its navy and military at an exponential rate and its militarisation of the South China Sea.
Any move by Australia to be fully equipped and defended against potential threats is to be treated as proof of sinister motives, whereas China's wholesale militarization is to be seen one assumes as a self-sacrificial move to ensure world peace.
One might get away with such a forked-tongue approach in a country denied a free media and where the regime controls the dissemination of all public information.
In freedom-loving nations like Australia, this unbridled propaganda is immediately seen for what it is—unbridled propaganda.
All that said, peace needs to be given a chance. For long-term peace, there has to be true mutual respect and understanding and a more mature, honest and open dialogue than that which has been forthcoming.
Principle and transparency, together with genuine goodwill, are vital components for any lasting deal. Time will tell whether that vital trifecta of ingredients is present in the current diplomatic rounds being undertaken between Canberra and Beijing.
Views expressed in this article are the opinions of the author and do not necessarily reflect the views of The Epoch Times.