Republicans Take Control of House of Representatives
The GOP has gained control of the House of Representatives after winning key races in the midterm elections.
Republicans held onto a number of swing districts and notched surprising victories in others, flipping seats in states like Arizona, New York, and Oregon.
Protracted vote counting, primarily in western states, delayed knowing which party would win control of the lower chamber beginning in January 2023, when representatives-elect will be sworn in.
Democrats have controlled the House since 2019, when they flipped dozens of seats in a blue wave during former President Donald Trump's term in office. Democrats held a 222–212 majority in 2021. That hold is currently 220–212 due to several vacancies.
Midterms are generally seen as a referendum on the party in power, especially if that party controls at least one chamber in addition to the presidency. Democrats have held both chambers and the presidency for the past two years, and will retain control of the Senate in the new Congress after a stronger-than-expected performance in the midterms.
Before the election, House Speaker Nancy Pelosi (D-Calif.) expressed confidence in Democrats keeping a majority in the lower chamber, though projections largely favored Republicans. GOP leaders, meanwhile, had said they hoped to flip dozens of seats.
Republicans plan to quickly take action once the new Congress starts. Their plan includes probing the origins of COVID-19, examining the U.S. response to the COVID-19 pandemic, and conducting oversight on the border crisis.
They have also said they will move to repeal the hiring of 87,000 new IRS workers, which was part of the Democrat's Inflation Reduction Act; increase domestic energy production; and reduce crime.
President Joe Biden can veto any bills that reach his desk, and the continuation of a Democrat-majority Senate makes the job of House Republicans even harder.
Overriding a veto requires a two-thirds vote in each chamber—an unrealistic proposition for most pieces of legislation.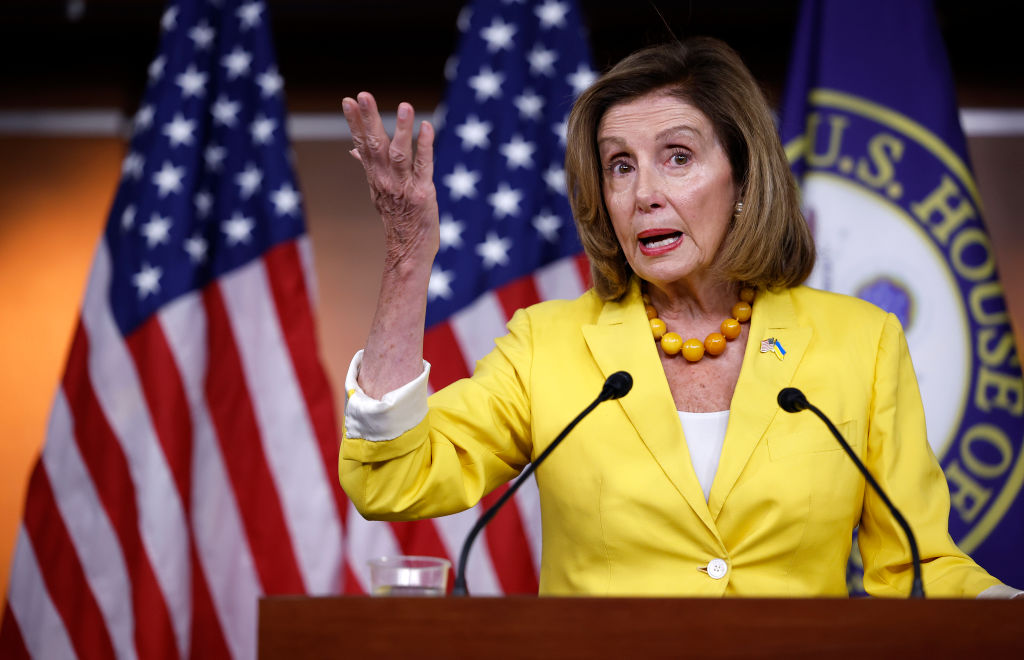 New House Speaker
Pelosi has been in office since 1987, and is completing her fourth term as speaker.
Rep. Kevin McCarthy (R-Calif.), the House minority leader, could become speaker—provided he can garner enough votes from his party.
Each caucus selects a speaker candidate. Those candidates are then voted on by all members.
McCarthy is likely to face at least one Republican challenger, but believes he has sufficient support inside his caucus to win the Republican vote and then prevail in the chamber-wide race.
The last Republican speaker, former Rep. Paul Ryan (R-Wis.), left office in 2019. His predecessor, Rep. John Boehner (R-Ohio), left office in 2015.
The speaker is second in line to succeed the president. The vice president is first in line.