BATON ROGUE, La.—Tom Olinde, a retired retail executive and owner, was impressed by Shen Yun Performing Arts after seeing the performance of the world's premier classical Chinese dance company at the Baton Rouge River Center Theater on Jan. 21.
"I think it's great. Very colorful costumes, the music's good. … I like the [classical] dance," said Mr. Olinde, who still keeps busy serving on the boards of different organizations and charities.
Shen Yun was formed in 2006 by a group of Chinese artists who want to revive authentic Chinese culture.
As explained on the company's website, Shen Yun is "more than just a performance—it's a revival of the beauty and goodness of China before communism."
Mr. Olinde says he appreciated seeing the "juxtaposing of freedom against communism" in Shen Yun.
"[It shows what] China used to be like before authoritarianism, and I think that's a good message," he said.
'Surreal'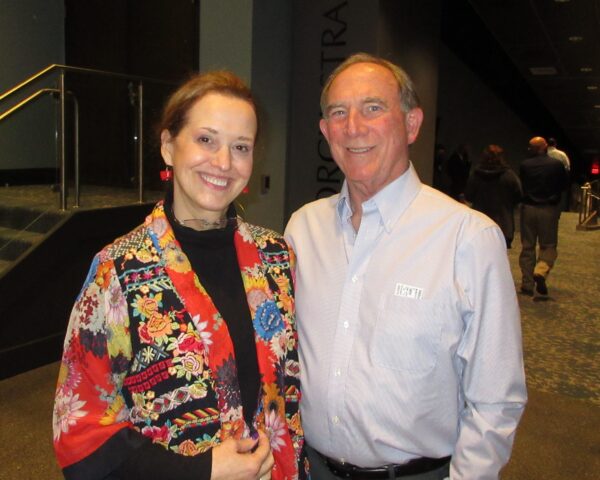 Veni Harlan, a graphic designer, said she really enjoyed the storylines in Shen Yun dances.
"It's fantastical and fun, it's almost surreal. It's part of the fun," she said.
She was also amazed by the synchronicity of the dances on stage, with the dancers performing in perfect harmony.
"I think that it's very difficult to do those individual movements just as solo, but to have a dozen people on stage completely synchronized—it was an incredible feat," she said.
There are many different features to a Shen Yun performance besides dance that makes it truly unique, and Ms. Harlan said she enjoyed all these different aspects.
The performance features a live orchestra that combines traditional Chinese instruments and classical Western instruments; colorful costumes and props that enhance the performance; and a patented digital backdrop technology that allows for interaction between the dancers and the scenes on the backdrops.
Kevin Sweeney, a retired government employee specializing in environmental science, enjoyed all the different colors and costumes in the performance.
"The colors are definitely part of the visual enjoyment," he said.
Ms. Harlan agreed.
"Very impactful," she said. "It's perfection. The designs, the color, the costuming, and the moves."
Reporting by Weiyong Zhu and Roland Ree. 
The Epoch Times is a proud sponsor of Shen Yun Performing Arts. We have covered audience reactions since Shen Yun's inception in 2006.