Russian Arms Dealer Trade for Basketball Star Is a 'Bad Guys for Celebrities' Swap That Puts American Lives at Risk: Pompeo
Former Secretary of State Mike Pompeo criticized the Biden administration's decision to swap celebrity basketball player Brittney Griner for a Russian arms dealer, saying the move establishes "the wrong incentives for the bad guys" and makes international travel less safe for Americans.
Pompeo made the remarks during an appearance on Fox News that aired Sunday, in which he said he's glad Griner has been freed and is back in the United States, but that some aspects of the exchange were problematic.
"My mission was always to get every American back but, at the same time, not create the risk that more Americans would be taken," Pompeo said, referring to efforts under the Trump administration to secure the freedom of U.S. citizens held abroad.
Pompeo said there's "no doubt" that the high-profile prisoner exchange that saw Griner freed means that "all the bad guys" around the world who hold Americans in detention see that "if you take a celebrity, the chance of getting one of your bad guys back out of American control is greater."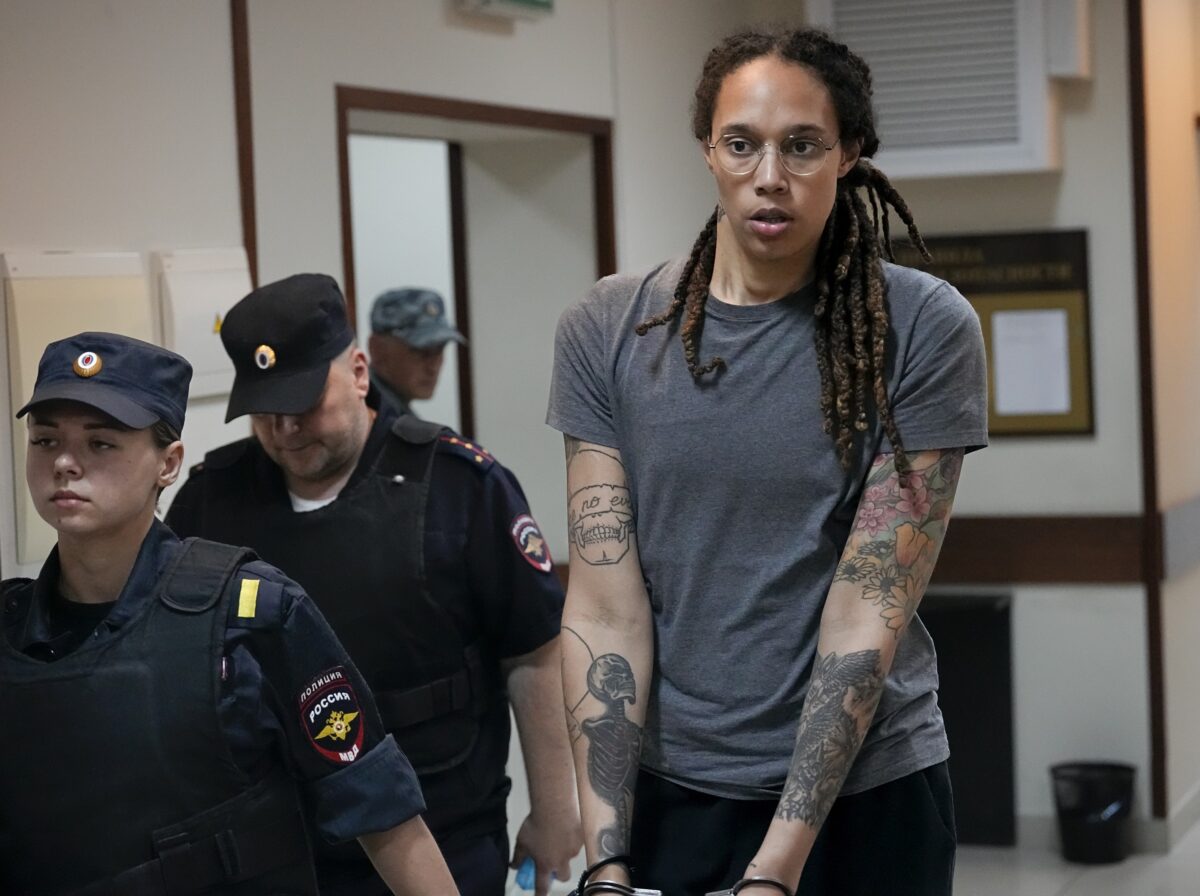 He added that it raises the risk that celebrities and other prominent individuals who are U.S. citizens would be kidnapped by unfriendly regimes and other nefarious actors—and make international travel more dangerous for Americans more broadly.
In the interview, Pompeo was also asked to comment on rumors that, under the Trump administration, there were talks with Russians on exchanging Bout for former U.S. Marine Paul Whelan, who remains imprisoned in Russia on espionage charges.
Pompeo would not discuss the specifics of the case, saying only that repeated efforts were made to secure the release of every American held hostage anywhere, including Whelan. The former Secretary of State added that there were many discussions on what the "right mechanism" for securing Whelan's release would be, but he was adamant that, under Trump, the policy was not to make prisoner swaps involving celebrities.
"We weren't going to trade bad guys for celebrities because it creates the wrong incentives for the bad guys. As we go forward, it's not good for American national security. It's not good for people who are traveling across the world," Pompeo added.
The White House did not immediately respond to a request for comment from The Epoch Times.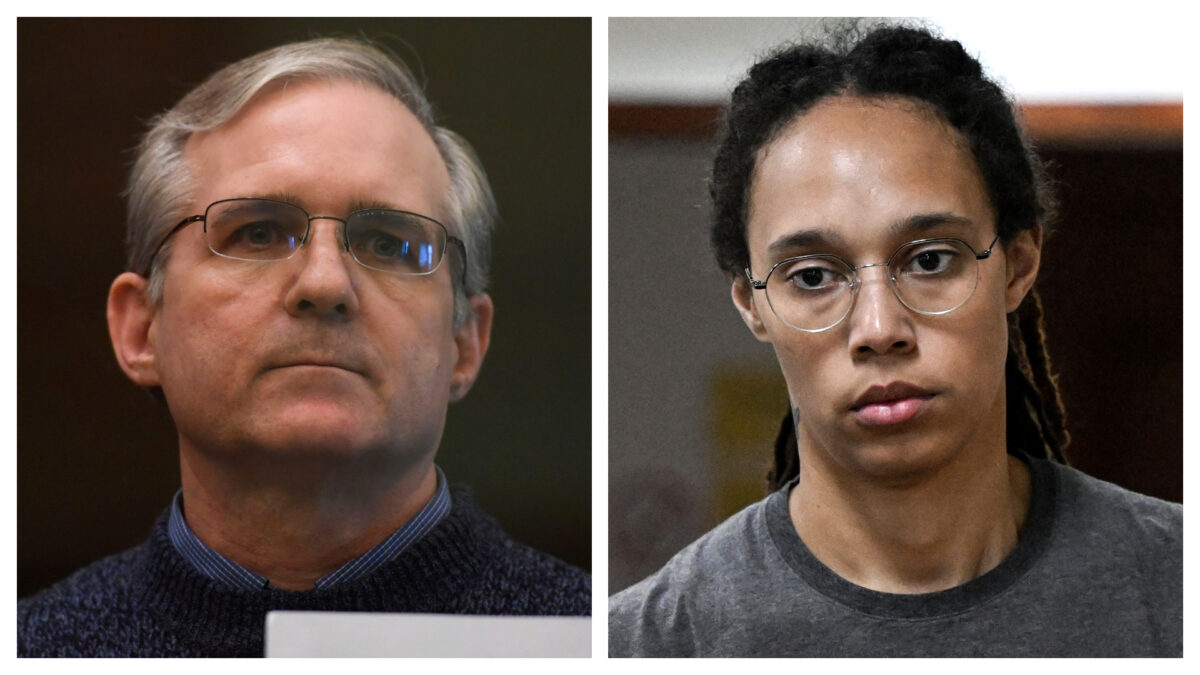 'My Bags Are Packed'
Griner was released by Russian authorities on Dec. 8 in a swap for convicted arms dealer Viktor Bout.
Whelan, whose release the Biden administration tried, but failed to secure as part of the prisoner swap, remains behind bars.
The former Marine said in a phone call to CNN from a Russian penal colony that he's happy for Griner's release but is "greatly disappointed that more has not been done to secure my release, especially as the four year anniversary of my arrest is coming up."
President Joe Biden said during a White House briefing last week that his administration has "not forgotten about Paul Whelan, who has been unjustly detained in Russia for years."
The president added that the Russian government "is treating Paul's case differently than Brittney's."
In the phone call to CNN, Whelan insisted he's innocent and is baffled as to why he remains incarcerated.
"I was arrested for a crime that never occurred," he told the outlet. "I don't understand why I'm still sitting here."
Whelan added that "my bags are packed. I'm ready to go home. I just need an airplane to come and get me."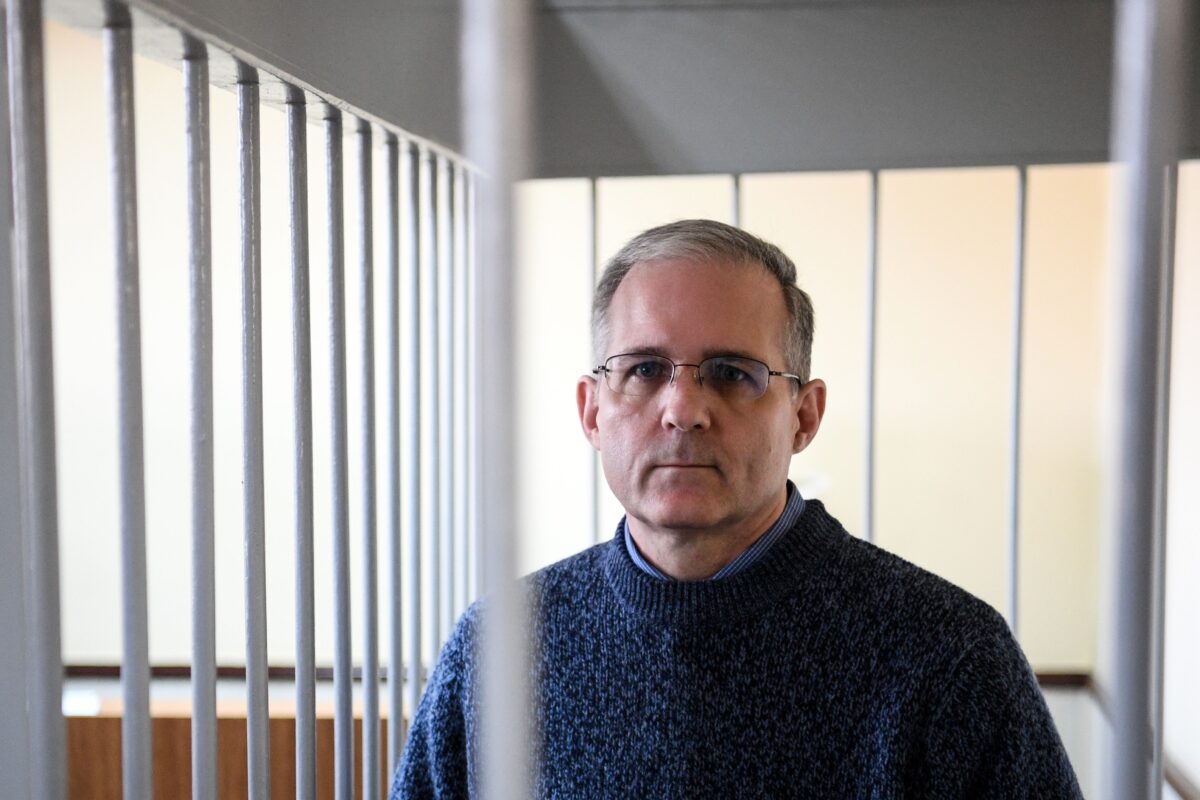 Family Reaction
Whelan's brother David said in a statement that the Biden administration's failure to secure the ex-Marine's release is a "disappointment" to the family and a "catastrophe" for Paul.
At the same time, David Whelan said it was the "right decision" to secure Griner's release.
"The Biden administration made the right decision to bring Ms. Griner home, and to make the deal that was possible, rather than waiting for one that wasn't going to happen," he said.
U.S. officials have said they did not see an immediate path to bringing about Whelan's release, saying Russia has treated his case differently because of the "sham espionage" charges against him.
Whelan was arrested ​at a Moscow hotel and accused of espionage in 2018.
Still, they said they believe communication channels with the Russians remain open for negotiations for his freedom.
"We didn't want to lose the opportunity today to secure the release of one of them," said Secretary of State Antony Blinken.
Other U.S. citizens imprisoned in Russia include Marc Fogel, who, like Griner, was caught with cannabis in his luggage. Trevor Reed, another American, was swapped for Russian pilot Konstantin Yaroshenko earlier this year.
Griner for Bout
The 32-year-old Griner is a two-time Olympic gold medalist who plays for the Women's National Basketball Association's Phoenix Mercury team.
She had been playing in Russia during the league's offseason and was arrested in February after customs officials found in her possession of vaping cartridges with cannabis oil, a substance that is illegal in Russia.
Griner pleaded guilty while explaining that she had been prescribed cannabis for chronic pain and had packed the substance in her luggage inadvertently.
She was sentenced to nine years in prison. and after her appeal was denied, Griner began serving time at a penal colony in Mordovia in November, her lawyers told media outlets.
Griner's release came in exchange for Bout, a 55-year-old arms dealer who was serving a 25-year sentence and was not due for release until 2029.
Bout, known as the "Merchant of Death," was working to sell millions of dollars worth of weapons, including 800 surface-to-air missiles and 30,000 AK-47s, to Fuerzas Armadas Revolucionarias de Colombia, a designated foreign terrorist group based in Colombia, to kill Americans there, according to prosecutors.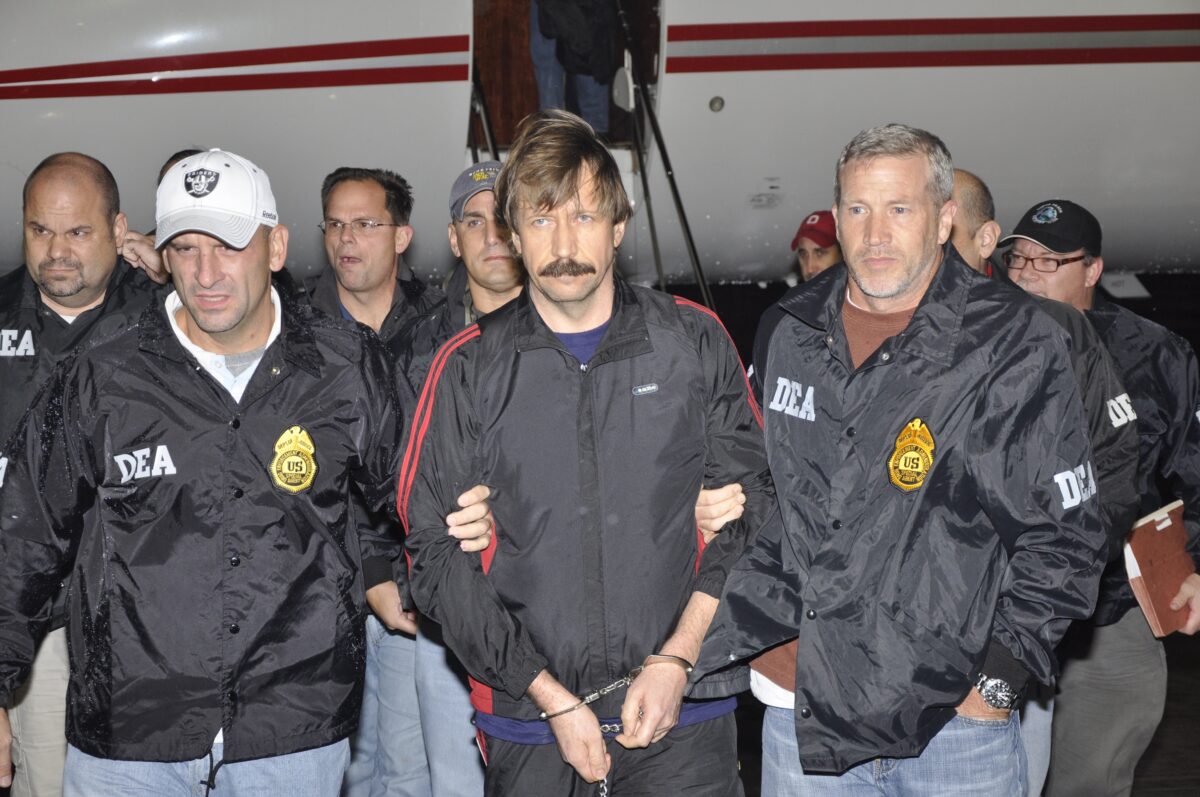 Biden said at a White House briefing that Griner's release was "a day we have worked toward for a long time."
"We never stopped pushing for her release. It took painstaking and intense negotiations, and I want to thank all the hardworking public servants across my administration who worked tirelessly to secure her release," Biden added.
Jack Phillips, Zachary Stieber, and The Associated Press contributed to this report.