Sabina Nessa Killer Jailed for at Least 36 Years
An "evil" sexual predator has been jailed at the UK's Old Bailey for at least 36 years for the murder of primary school teacher Sabina Nessa.
Koci Selamaj, 36, travelled to London from the south coast to carry out the premeditated attack on a random woman on September 17 last year.
The garage worker targeted 28-year-old Ms Nessa as she walked through Cator Park in Kidbrooke, south-east London, to meet a friend at 8.34pm.
CCTV footage captured the moment Selamaj ran up behind her and hit her over the head 34 times with a 2ft-long metal traffic triangle.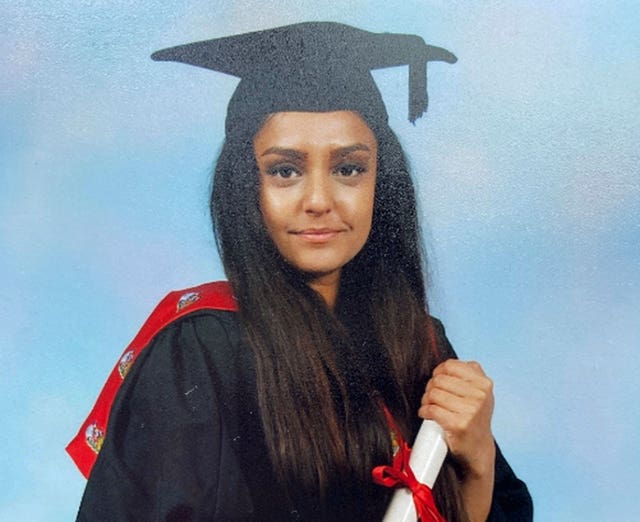 He carried her unconscious body up a grassy bank and out of view.
He then pulled up her clothes, removed her tights and underwear, and strangled her before covering her body in grass.
Nessa, who taught a year one class at Rushey Green Primary School in Catford, was found nearly 24 hours later near a community centre in the park.
Days later, Selamaj, from Eastbourne, East Sussex, was arrested in the seaside town and pleaded guilty to murder in February.
On Friday, Selamaj refused to come to the Old Bailey and was jailed for life in his absence.
Mr Justice Sweeney set a minimum term of 36 years for the "savage" sexually motivated attack.