SAN FRANCISCO—Hundreds of community members gathered in Portsmouth Square in San Francisco on the evening of Jan. 26 to commemorate the victims of two recent mass shootings in California and to help heal the shocked communities.
After one minute of silence for those who died in the Monterey Park and Half Moon Bay shootings, an organizer read all known victims' names one by one. Members and leaders of 15 local community organizations called for more accessible mental health care, domestic violence care, and sensible stricter gun control laws.
Josephine Zhao, cofounder of Communities as One, told the Epoch Times that the two massacres were "devastating to our community, because a lot of these emotions happen during a New Year."
The shootings took place around the time of the Chinese Lunar New Year.
"It has to do with how we handle our mental health," Zhao said. "If we don't take care of them, eventually it will come out as gun violence or some other form that is devastating to our community and shocking to the rest of the country."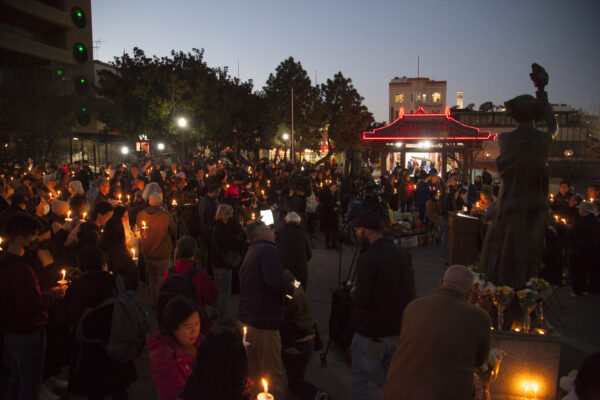 The two mass shootings were just two days apart. One caused 11 deaths plus the shooter himself in Monterey Park on Jan. 21, and the other caused 7 deaths in Half Moon Bay on Jan. 23.
They were the third and fourth shooting incidents with four or more victims in California in 2023, according to the Gun Violence Archive.
During the ceremony in Portsmouth Square, Mattie Scott, founder of Healing 4 Families in our Nation, said: "My father said, no, hatred is not the way; love is. We're all God's children. We're all in this country, and we all have to live together. And I have faith and strength in each and every one of you that showed up here for the families."
San Francisco District 8 Supervisor Rafael Mandelman told The Epoch Times, "All the gun deaths that have happened in the United States since the beginning of the year—it's just terrible."
Mandelman said he supports reform of gun laws to make it much harder for people to get guns.
"It's just far too easy to have a gun in the United States," Mandelman said. "And that's why our statistics around gun violence and death are so out of line with every other country in the world."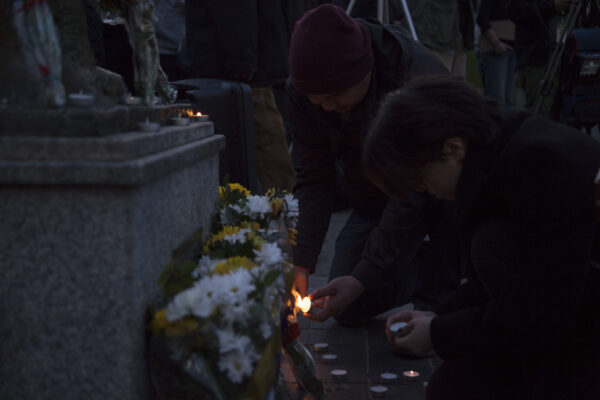 San Francisco Deputy DA Nancy Tung told The Epoch Times that the Chinese community and Asian Pacific Islander communities tend to turn inward during tragedies, particularly when gun violence is involved.
"Fixing our inward appearance to each other" and the community's help is very important to prevent violent crimes, Tung said.
"How do we talk about people who have mental health issues? How do we reach out to people like that? How do we speak up when we see somebody who has violent tendencies or we know is on the cusp of doing something violent?"
The gathering also included musical performances and group relaxation and social exercises.