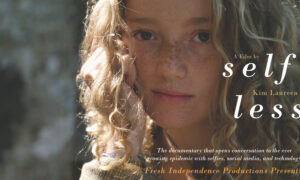 Everywhere you go, heads are down with faces not engaged in one another, which brings forth the question, "Where are we leading the next generation?"
Anxiety and narcissism are at the height of their existence, while Gen Z has never known life without iPhone in hand, internet, and social networks. The experiment with technology is happening right now, and most of us—especially teens—do not even know they are in it.
"selfless" opens conversation to the ever-growing epidemic of selfies, social media, and technology and how it is affecting us body, mind, and soul.
This story pushes away doom and gloom, offering a bright, beautiful film filled with messages of hope as we navigate this challenging time we live in.