Sen. Doug Mastriano Announces Run for Pennsylvania Governor
For more than a year, people around Pennsylvania have been calling State Sen. Doug Mastriano "governor," in expectation of him running for the seat. He made it official on Saturday in Gettysburg, declaring his candidacy for Pennsylvania governor.
More than 1,100 people attended four hours of speeches from high profile Republicans at the event, including General Michael Flynn, President Donald Trump's former National Security Advisor who said the nation is "at risk—everybody knows it," and that now is the time for action from everyone.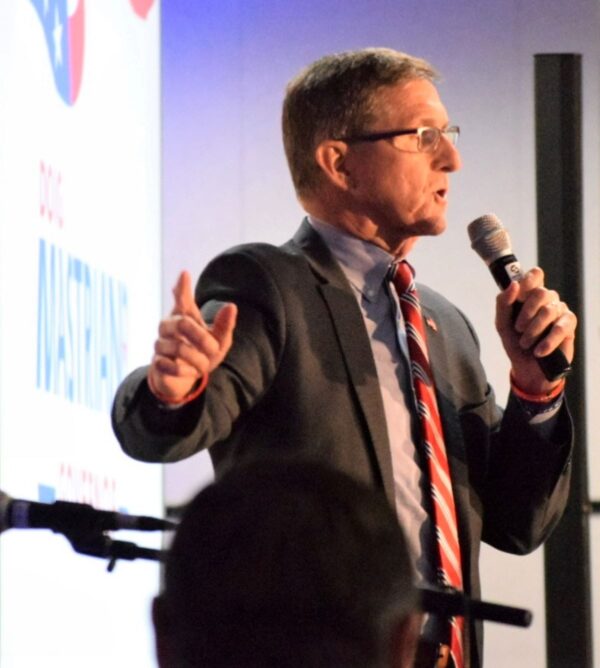 Christian recording artist Danny Gokey preformed numerous Christian songs and at times the event felt like a church service, with attendees lifting hands in the air and singing along to the worship music.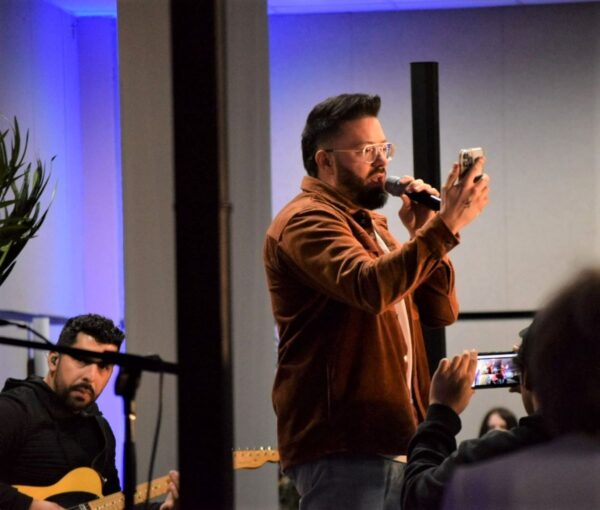 Also speaking were talk radio host Wendy Bell; Republican candidate for Maryland governor Daniel Cox; Pennsylvania candidate for U.S. Senate Kathy Barnette, and a host of others.
Mastriano and his wife, Rebecca, endorsed Barnette for Senate. Barnette returned words of support for Mastriano, being one of many to point out that, when the pandemic began, many other state legislators were silent, but Mastriano spoke out against business closures and blanket mask mandates. He advised Pennsylvanians to "Walk as free people," or have their constitutional rights taken away. The line has become a mantra of his campaign.
Mastriano is a retired Army colonel. A combat veteran, he was commissioned in U.S. Army in 1986 and served on the Iron Curtain in West Germany. While serving along the East German and Czechoslovakian borders, Mastriano witnessed the end of the Cold War. He deployed to Iraq for Operation Desert Storm in 1991 to liberate Kuwait.
His regiment led the attack against Saddam Hussein's elite Republican Guard forces, according to his biography. Mastriano later served in Washington, D.C., the Third Infantry Division, and U.S. Army Europe. After Sept. 11, 2001, Mastriano was the lead planner for the operation to invade Iraq via Turkey.
He served four years with NATO and deployed three times to Afghanistan. Mastriano was the director of NATO's joint intelligence center in Afghanistan, leading 80 people from 18 nations.
On his own initiative, Mastriano led seven relief operations to help Afghan orphans and completed his military career as professor of the U.S. Army War College in Carlisle, Penn. where he taught Strategic Studies at the master's degree level. He has a doctor of history and four master's degrees, and has written several historic books. He is married to Rebecca and they have one son.
He introduced his platform on Saturday, which includes allowing school choice, abolishing property tax, returning power to the people, allowing medical freedom so patients can make choices for their own health, and trimming bureaucratic policies that hinder businesses. He is strongly pro-life and says it is the key to rebuilding families. He also calls for election reform.
"Our election system is compromised and we need to address it," he said. Mastriano led investigations into the 2020 election until Pennsylvania Republican Sen. Jake Corman abruptly removed him from the task.
At least a dozen other Republicans have announced their candidacy for governor. They are Scott Martin, Jake Corman, Lou Barletta, Guy Ciarrocchi, Joe Gale, Charlie Gerow, Bill McSwain, Jason Monn, Jason Richey, John Ventre, Dave White, and Dr. Nche Zama. Republicans vote in the May 17 primary for the candidate they want on the ballot in the Nov. 8 general election.
Pennsylvania Attorney General Josh Shapiro is the only Democrat running for governor. As the race heats up, Republican candidates may focus on their ability to beat Shapiro, or they may turn on each other—as often happens in primaries. While Republicans must spend now to get through the primary, Shapiro can continue raising campaign money, quietly watching from the sidelines until the primary is settled. It will give him a cash advantage going into the general election.
Pennsylvania's current Democratic Gov. Tom Wolf is finishing his second and final term in office and cannot run again.