Senate Passes Bipartisan Bill To Strengthen Federal Law Protecting Children From Sex Abuse
Bipartisan legislation aimed at strengthening and expanding federal laws to protect children from online predators and exploitation passed the U.S. Senate on Dec. 20.
Senators Jon Ossoff (D-Ga.) and Chuck Grassley (R-Iowa) introduced the "Preventing Child Sex Abuse Act of 2022" to the Senate this past August.
The bill has received broad support and endorsement from child protection and law enforcement agencies.
Among them are the National Center for Missing and Exploited Children (NCMC), National Center on Sexual Exploitation (NCOSE), National Association of U.S. Attorneys, International Center for Missing and Exploited Children (ICMEC), Rights4Girls, Stop Child Predators, and Keep Kids Safe Movement.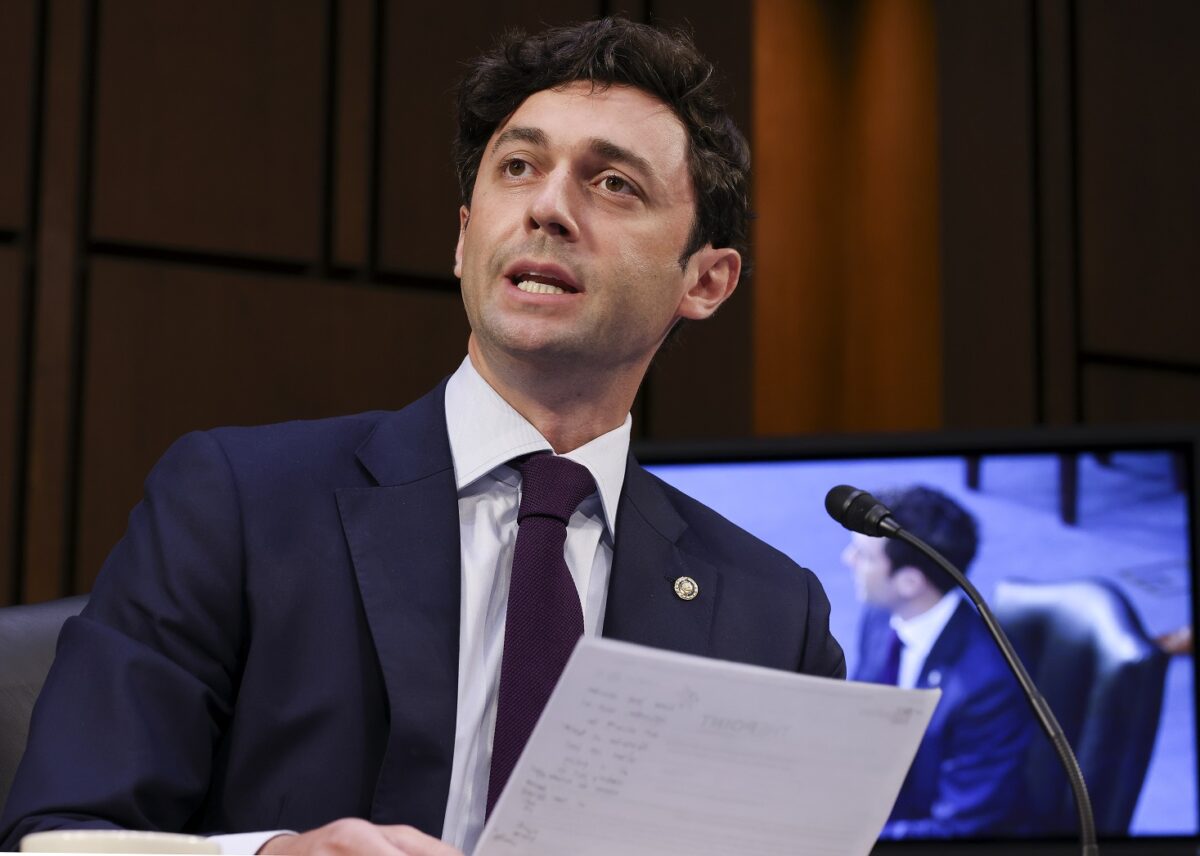 Centers for Disease Control and Prevention (CDC) estimates that, in the United States, one in four girls, and one in 13 boys, will be sexually abused—and that 91 percent of sexual abuse of children is perpetrated by a family member or someone the victim trusts.
As the CDC documents, the scars, suffering, and trauma of the abuse stays with survivors for years and can increase susceptibility to physical and emotional illness and substance abuse.
Childhood sexual abuse also places people at a higher risk of becoming victims of sexual violence in adulthood.
"Parents across Georgia are increasingly worried about online sexual predators who are targeting children," said Sen. Ossoff in a press release his office issued announcing the passage of the Act.
"I brought Republicans and Democrats together to keep kids safer online and crack down on predators and abusers to the fullest extent of the law."
Focus on Sex Tourism
Passage of the bill occurred the same week that the FBI, Homeland Security Investigations (HSI), and the National Center for Missing and Exploited Children (NCEMEC) issued a joint release warning of an "explosion in incidents of children and teens being coerced into sending explicit images online and extorted for money—a crime known as financial sextortion."
In the release, the FBI revealed that within "the past year, law enforcement has received more than 7,000 reports related to the online financial sextortion of minors, resulting in at least 3,000 victims, primarily boys, and more than a dozen suicides."
A primary provision of the Ossoff-Grassley legislation is redefining and making less ambiguous federal law on sex tourism.
Sen. Grassley has consistently cited, in arguing that the sex tourism statute in federal law needs to be changed, the case of Larry Nassar, the longtime physician to the U.S. women's gymnastics team who was charged and convicted of being a serial sexual abuser of the athletes that he treated, some of whom were younger than 13.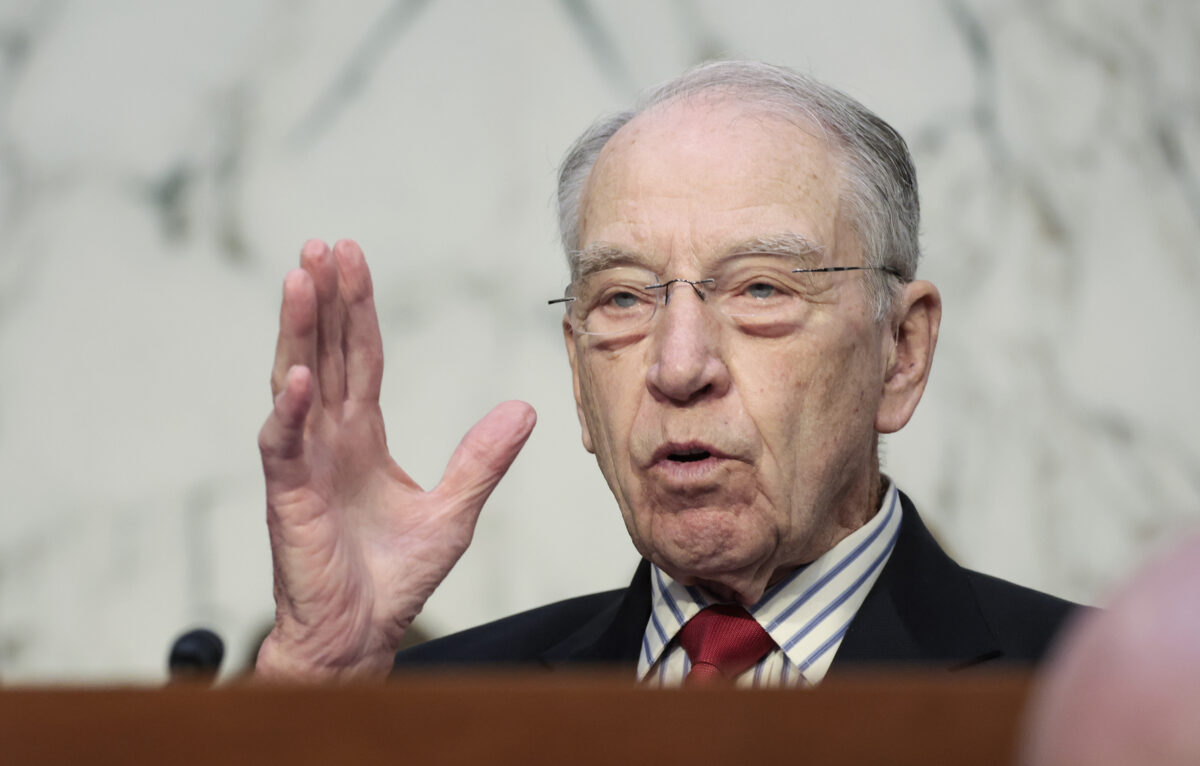 When prosecutors brought Nassar to trial in 2016, they did not include a sex tourism charge because they felt that the law was not strong enough in that area to secure a conviction, even though Nassar had assaulted victims in locations he had traveled to after crossing state and international borders.
The Ossoff-Grassley bill helps prosecutors by adding language to federal law that stipulates a person has committed a sex tourism crime when crossing state or international borders with the "intent to engage" in illegal sexual activity.
Nassar was named by 265 women as assaulting them. He was convicted in 2017 of federal child pornography and tampering with evidence charges, for which he was sentenced to 60 years in prison.
In 2108, he was convicted twice in Michigan on sexual assault charges, receiving a sentence of 40 to 175 years on the first conviction and a sentence of 40 to 125 years on the second.
Applauding Joint Effort
Among those hailing the announcement of the passage of the Preventing Child Sex Abuse Act is Tasha Schwikert Moser, a 2000 Olympic medalist in gymnastics.
Schwikert Moser and her sister, Jordan Schwikert, a former member of the U.S. women's national gymnastics team, are survivors of Larry Nassar's assaults.
Schwikert Moser issued this comment in response to the bill's passing: "Thank you to Senator Grassley and Senator Ossoff for creating a federal bill that prioritizes the safety of children by fixing the loopholes in the existing federal laws to ensure perpetrators of child sexual abuse will face greater accountability for their heinous actions under federal law.
"Children will ultimately be safer as a result of this bill."
In a statement, the International Center for Missing and Exploited Children (ICMEC) applauded the efforts of Sen. Ossoff and Sen. Grassley while also declaring that there is still considerable work to be done to keep children safe.
"In the United States, someone is sexually assaulted every minute. And every nine minutes, the victim is a child. Yet only 25 out of 1000 perpetrators will end up in prison," said Bob Cunningham, CEO of ICMEC.
"Senators Grassley and Ossoff make an unambiguous statement that we must focus squarely on accountability for people who exploit children. This bill will make the law crystal clear when it comes to the sexual victimization of children, establishing a zero-tolerance policy in federal law.
"We at ICMEC applaud those efforts and will work tirelessly with Congress to ensure that anyone who sexually abuses a child will be prosecuted and convicted."