Senator Advocates Australian Energy Independence and Oil Drilling Off Southern Coast
South Australian Liberal Senator Alex Antic has said he supports drilling for oil in the Great Australian Bight, a large oceanic bay off the southern coastline, in order to help Australia become energy independent.
Speaking in federal Parliament on Tuesday, Antic said that former U.S. President Donald Trump was right to work towards making America energy independent, as relying on China, Russia, or countries in the Middle East was not a practical long-term option.
"These are nations that do not have our best interest, they don't have the best interests of the West at heart," Antic said.
"Here in Australia, we're blessed with natural resources, oil, coal, gas, uranium. We have the resources to ensure Australia is less dependent on foreign powers, so why don't we do it?"
Antic said the Green Left's preoccupation with climate change is holding Australia back, making it weak, and rendering the nation dependent on other countries for energy.
He also noted that oil drilling in the Great Australian Bight can be done safely and efficiently, and said that elected officials should ensure companies like Norway's Equinor had "every possible opportunity" to do so, after the European company was forced to pull out.
In February 2020, Equinor announced they would discontinue their exploration drilling plan in the Ceduna sub-basin, off the coast of SA.
This came after a review of its exploration portfolio concluded that although drilling in the Bight was deemed safe, the project's potential was not as commercially competitive as other exploration opportunities the company was involved in.
"Rather than shamefully celebrating the bullying of these projects out of town, these Green activists should put down the French champagne, turn off the Tesla, and stand up for Aussie jobs," Antic said.
"What's important is that the Australian government continues to ignore the voices of the radical Left and encourages companies to explore and drill the Bight, which could still be, if we make it so, Australia's North Sea.
"I'm happy to call for drilling in the Great Australian Bight. It should be explored, it should be drilled, and it should be used safely for the greater Australian good," he said.
SA Greens Senate candidate Barbara Pocock took to Twitter with a somewhat sarcastic response.
"Senator Alex Antic is calling for drilling in the SA Bight, railing against those climate denying radical Greens. Yep: here we are. Radical believers of the science like 70 percent of South Australians and (worse!) aiming for World Heritage status for our precious Bight. Radical indeed," she said.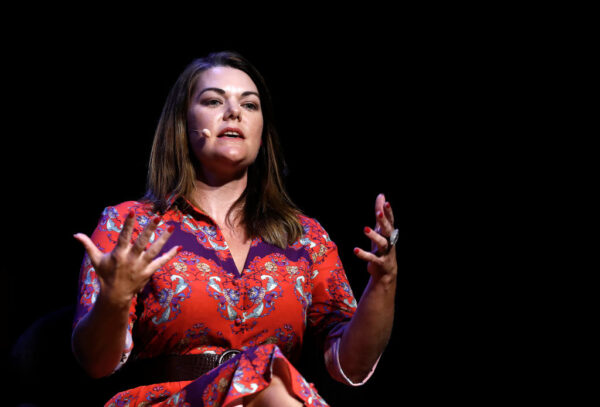 Meanwhile, SA Senator Sarah Hanson Young, who was named a World Economic Forum Young Global Leader in 2016, and who proposed the Great Australian Bight Protection Bill in 2019, agreed that South Australians strongly opposed the region becoming a oil field, The Advertiser reported.
"This call from Senator Antic shows how out of touch members of the [Coalition] really are," Hanson-Young said.
"After delivering nothing in this week's budget for South Australia, they now want to trash our environment for a quick buck for fossil fuel companies."
In the Bill, Hanson-Young called for drilling in the Bight to be banned because local communities would have to live with oil muck washing up on their beaches which would impact the area's unique marine and bird life, as well as being a nursery to southern right whales.
"We have so much to be proud of, and so much to protect," she said.
"I call on the federal government to protect our marine life, our tourism, and fishing industries; and our beautiful coastline in the Great Australian Bight."