WASHINGTON, D.C.—Arman Derdzakyan and his son saw Shen Yun Performing Arts for the first time on Jan. 27, and realized it was something special.
"It's just amazing," said Mr. Derdzakyan at The Kennedy Center Opera House. "It's a one-of-a-lifetime performance for us."
Mr. Derdzakyan described a backdrop that came to life, and found the combination of graphics and human performance ingenious.
The combination of graphics and real-time performances is really amazing.
— Arman Derdzakyan
"The combination of graphics and real-time performances is really amazing," he said. "It's really special."
Through this, New York-based Shen Yun used classical Chinese dance and music to tell stories that brought to life 5,000 years of Chinese civilization.
"That's really worth the most value, I think—Chinese culture and traditions," Mr. Derdzakyan said. "Go and check it out!"
For thousands of years, China was known as the "Land of the Divine," as the "Celestial Empire," and a place where the gods imparted culture to mankind. At the heart of this civilization were the cardinal virtues of loyalty, propriety, wisdom, benevolence, and justice—values that are universal and shared the world over.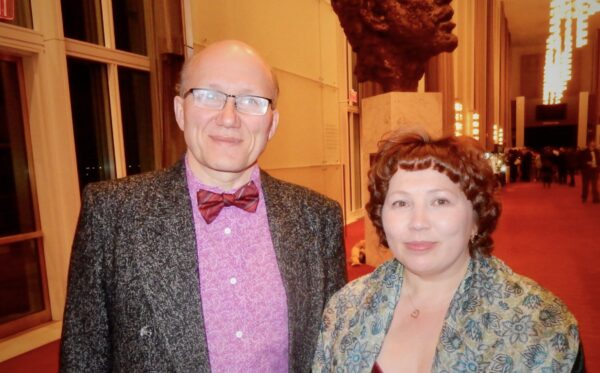 For Elena Schwartz and Andrei Mamoutkine, the depth of Shen Yun's cultural presentation made all the difference.
"All the movements are coming from the heart and then it transports to the legs and hands," Mr. Mamoutkine said. "You could see this. This is not hands and legs, this is from hearts. And I could see this."
The couple said they have attended Shen Yun three times, and intend to come every year.
"Our 19-year-old son … actually bought tickets and inspired us to come," Ms. Schwartz said. "We always enjoy it. We like the cultural content and we don't know a lot about this. This inspires us to read more."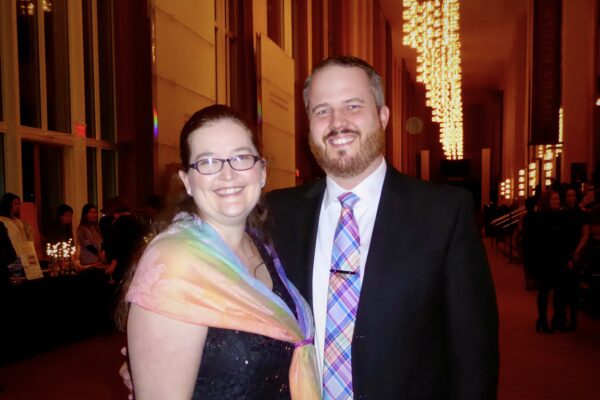 James and Melissa Oxford enjoyed Shen Yun, and said they wished their young children could attend the next time around.
"I was just thinking that all culture and history deserves to be preserved," said Mr. Oxford, who works in the government. "Any organization that tries to destroy something like that, I think that's a shame. That should be combatted. So it's good that [Shen Yun is doing] what they're trying to do. I want my kids to see it."
Mrs. Oxford was similarly grateful for Shen Yun's efforts.
"It was a blessing to be able to come," she said. "It's important to preserve cultural diversity and being able to see those traditions, and not to allow things like communism to squash down all of the years of tradition."
Shen Yun aims to show "China before communism," and as such is banned in China, where the Communist Party is in power. For millions of people around the world, Shen Yun has changed their idea of China's past and present.
"I thought about China and the first word that comes to mind is communist. And being able to come and see Shen Yun has changed that perspective and allowed me to really open up a realization to how much cultural history has been lost," Mrs. Oxford said.
"I very much appreciated and was excited to see this effort to restore and to hold on to the traditional dances and bringing them out for this generation's culture to appreciate."
Reporting by Weiyong Zhu and Frank Liang.
The Epoch Times is a proud sponsor of Shen Yun Performing Arts. We have covered audience reactions since Shen Yun's inception in 2006.