Shen Yun an Enriching Experience for Houston Families
HOUSTON—One sight often seen at Shen Yun Performing Arts is that of parents with their children. Shen Yun is a classical Chinese dance company based out of New York that traces 5,000 years of Chinese culture before the era of communism. One of its many feats is to touch upon big subjects, such as faith, current events, and religious persecution, while simultaneously creating an enriching experience for families.
Hector Cruz, a safety manager at an oil and gas company, brought his children, Maximilian and Mathias, to the Shen Yun matinee on March 26. To him, the themes of Shen Yun modeled principles of humanity.
"What makes us [a] civilization? They were teaching you," Mr. Cruz said. "They were explaining to you what makes a civilization. Respect, values, beliefs, respect to each other."
In the show, Shen Yun's dancers and musicians present stories from ancient China—about faith, love, moral fortitude, and compassion.
"It's amazing, you can feel the emotion of people there, that they are not just dancing; they are transmitting the story of their country to you," Mr. Cruz said.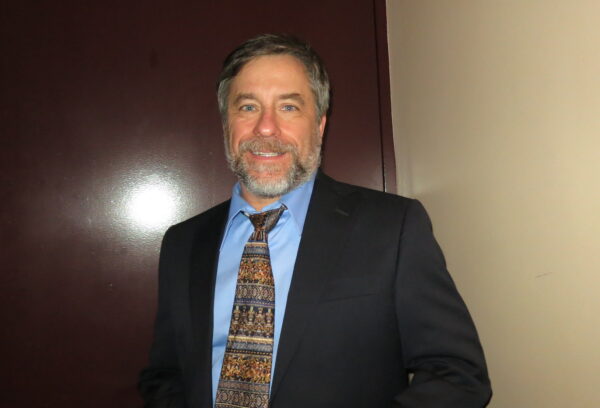 Family physician Troy Martin attended the performance with his wife and three teenage daughters who the couple adopted from China.
He called Shen Yun "a beautiful expression of compassion."
"I think it was a great way for them to learn Chinese history, Chinese dance. Two of them are dancers so it's a great way for them to explore their heritage and to learn about the changes that are taking place in China and the beauty of dance, expressing the Falun Dafa principles."
Falun Dafa is an ancient Chinese spiritual practice rooted in universal Buddhist and Taoist principles, which Falun Dafa summarizes as truthfulness, compassion, and tolerance.
It is the spiritual faith shared by many of Shen Yun's performers but is banned in China under the communist regime. To date, tens of thousands of practitioners have lost their lives to brutal persecution against the faith.
"Americans don't usually see that, and they don't understand what goes on over there [in China]," Dr. Martin said. "So it was a great experience to show that we're truly blessed here in the United States, to be able to say what we want and practice what we want, and we don't have the government chasing us down, and torturing us, and taking our organs."
"I truly believe it's a great experience for people to learn, appreciate that we have freedoms here that Chinese people don't have, and it's a shame that this very show can't be done in China. It's just terrible that they can't have that very same performance in their own country."
Reporting by Sally Sun.
The Epoch Times is a proud sponsor of Shen Yun Performing Arts. We have covered audience reactions since Shen Yun's inception in 2006.