Shen Yun Bestows Hope, Compassion, Cooperation
RENO, Nev.—Watching Shen Yun perform at the Pioneer Center for the Performing Arts on March 18, yoga instructor Melanie Mahan was fascinated by the dancers' movements. Her curiosity about Chinese dance began when her daughter's ballet studio brought in a guest teacher who taught Chinese dance.
"I love to watch how she moved," Ms. Mahan recalled. "And it's not just the body, but the way the hands move."
Shen Yun is reviving 5,000 years of Chinese culture before communism through classical Chinese dance. The inner meanings and visual vocabulary presented in the program represent a rich heritage steeped in the spiritual roots of Buddhist and Daoist thought, which is suppressed in China today.
It was Ms. Mahan's first performance, having wanted to see the show in San Francisco a few years back but not making it. She appreciated the spiritual themes shown through the storylines.
"I think the world needs more of what they're showing, such as compassion and cooperation," she said.
Touched by the Dedication and Talent of the Shen Yun Artists
Joshua Fleming, regional digital sales manager at Cumulus Media, felt hope from seeing Shen Yun.
"It made me feel as if there's hope for the next generation, even though the current generation is struggling," he said.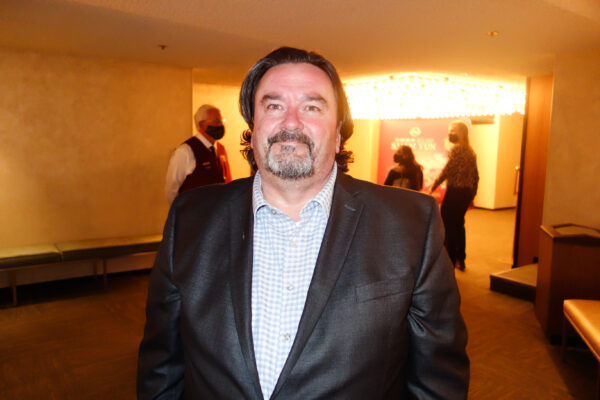 Mr. Fleming was touched by the dedication and talent of the performers.
"Their efforts are amazing. The acrobatics, just everything. It's so visually stunning. It couldn't be done without great artistry and a lot of hard work. So I thank them for that."
The impact of seeing Shen Yun is hard to describe, but one to be experienced.
There's a possibility of power being transferred through the performance into a person's soul.
— Joshua Fleming
"There's a possibility of power being transferred through the performance into a person's soul," he added. "I would describe this as a musical and spiritual journey that they need to see to believe."
Reporting by Gary Wang.
The Epoch Times is a proud sponsor of Shen Yun Performing Arts. We have covered audience reactions since Shen Yun's inception in 2006.